ANZ's UDC Finance hires Tessa Price from ASB's parent CBA to succeed Chris Cowell as CEO
Plant, equipment and vehicle lender UDC Finance has appointed Tessa Price as chief executive, replacing the retiring Chris Cowell, the ANZ subsidiary's CEO of three years, from Monday June 18.
ANZ said Price, originally from Wellington, has 14 years experience working in financial institutions in New Zealand and Australia and joins from ASB's parent Commonwealth Bank of Australia (CBA) bringing "extensive experience" in asset finance, project management, business analytics, sales, advertising and public relations.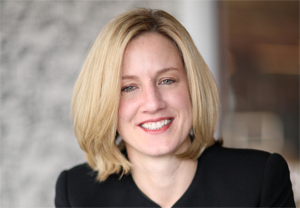 Price began her career at UDC in 1997 as a graduate. She then moved to Esanda, ANZ's Australian vehicle finance company, where she was national product manager and national communications manager. She also had spells at American Express and Saatchi & Saatchi, before joining CBA in Sydney. During eight years at CBA her roles included general manager of brand and advertising and leading the bank's programme to promote its centenary.
"Tessa brings a great deal of market depth and international experience to the role of CEO at UDC Finance. She is a hands-on professional who has a record of past success. We're looking forward to having her on board," Stuart McLauchlan, UDC's chairman said.
Price has both a Bachelor of Commerce and a Bachelor of Arts degree from the University of Auckland and an MBA (Executive) from the Australian Graduate School of Management.
Cowell, UDC's CEO since 2009, is retiring after 25 years with ANZ and 37 years in the finance industry.
Cowell told interest.co.nz in 2010 that UDC had come through the meltdown in the finance company sector by not financing any property development, and sticking to its knitting by continuing to finance plant, equipment and vehicles. Added to that was funding support from ANZ and governance, risk management and liquidity risk forecasting which mirrored its parent, Cowell said. UDC has an AA- credit rating from Standard & Poor's, which is the same as its parent's rating.
ANZ's latest General Disclosure Statement shows UDC had NZ$1.456 billion worth of secured debenture stock on issue at March 31, up NZ$63 million from NZ$1.393 billion at December 31, 2011.
ANZ New Zealand's current CEO, David Hisco, worked as UDC managing director from 1998 to 2000. UDC is over 70 years old and has been fully owned by ANZ since 1980.