Labour's Parker to meet with world's top minds on exchange rate settings and monetary policy, including inflation targeting obit writer Frankel, Joseph Stiglitz & IMF's Blanchard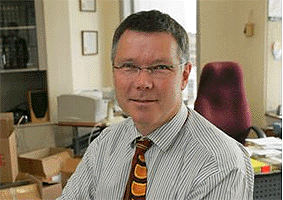 By Alex Tarrant
Labour Party Finance spokesman David Parker is about to embark on a whirlwind tour to meet the world's top minds on exchange rate controls and monetary policy.
Parker will meet with the likes of Nobel Laureate Joseph Stiglitz, IMF chief economist Olivier Blanchard, representatives at the OECD, as well as other commentators questioning the current orthodoxy of monetary and exchange rate policy.
Lessons from the two-and-a-half-week study tour from August 22 would feed into Labour's stance on monetary policy, Parker told interest.co.nz. Labour announced in 2009 it was abandoning the consensus that monetary policy in New Zealand should have a single focus on price stability. See the stance it took into the 2011 election on monetary policy in our Party Policy section here.
Parker takes off for his fact-finding tour just as Finance Minister Bill English is negotiating a new Policy Targets Agreement with incoming Reserve Bank Governor Graeme Wheeler. Prime Minister John Key said yesterday the PTA was unlikely to change much from the current one specifying the Reserve Bank target inflation at 1-3% on average over the medium term.
Parker said he had been advancing down the line shifting from that consensus for two years now.
"We withdrew from the cross-party consensus on monetary policy because we thought it had run its race - that it was hindering the New Zealand economy rather than helping it," Parker said.
"We said that we were willing to challenge some of the orthodoxies – capital gains tax, but also around our exchange rate and monetary policy settings," he said.
"But it's also a space where we readily concede that there are complex trade-offs involved, and that it requires careful considered change, rather than knee-jerk reactions."
Parker noted officials at the IMF had begun to question the current orthodoxies on capital controls, away from its ardent opposition to them to effectively legitimising its support for their use in certain circumstances.
Read a piece by IMF chief economist Olivier Blanchard in June 2011, What I Learnt in Rio: Discussing Ways to Manage Capital Flows.
Also see this Financial Times piece, IMF gives ground on capital controls.
Is inflation targeting dead?
Parker will also meet Jeffrey Frankel, a Professor of Capital Formation and Growth at the Harvard-Kennedy School of Government in the US.
Frankel famously wrote a piece this year titled, The Death of Inflation Targeting. New Zealand led the way with inflation targeting via the 1989 Reserve Bank Act.
While inflation targeting had initially been successful, Frankel said the lack of response from inflation-targeting (IT) central banks to asset bubbles was probably IT's biggest failure.
IT also led to inappropriate responses to supply shocks and terms of trade shocks, Frankel said:
An economy is healthier if monetary policy responds to an increase in the world prices of its exported commodities by tightening enough to cause the currency to appreciate. But CPI targeting instead tells the central bank to tighten policy in response to an increase in the world price of imported commodities – exactly the opposite of accommodating the adverse shift in the terms of trade,

It is widely suspected, for example, that the reason for the European Central Bank's otherwise puzzling decision to raise interest rates in July 2008, as the world was sliding into the worst recession since the 1930's, was that oil prices were just then reaching an all-time high. Oil prices are given substantial weight in the CPI, so stabilizing the CPI when dollar-denominated oil prices go up requires euro appreciation vis-à-vis the dollar.
Frankel followed that piece up by suggesting nominal GDP targeting could replace inflation targeting.
'It will be good for NZ'
Parker said it had taken a number of months for him to put the programme together.
"It will be incredibly stimulating, and it will be really, really useful for me, the Labour Party, and I believe, New Zealand," he said.
-------------------------------------------------------------------------------------------------------
This article was first published in our email for paid subscribers this morning. See here for more details and to subscribe.