SBS Bank posts 20% drop in September quarter profit as provision for bad loans rise, lending continues contracting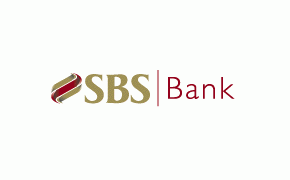 By Gareth Vaughan
SBS Bank's September quarter profit fell 20% as its provisions for bad loans rose 22%. The bank and building society's gross loans continued contracting and are now down 7% year-on-year.
Based on figures from SBS' General Disclosure Statement (GDS) for the six months to September 30, gross loans stood at NZ$2.361 billion at September 30. That's down NZ$58.699 million since June 30 and is NZ$186 million, or 7%, lower than its NZ$2.547 billion figure a year earlier.
In a June interview with interest.co.nz SBS CEO Ross Smith hit out at rival banks offering better deals to people who walk in off the street - other banks' customers - than they offer to their existing customers, saying SBS wouldn't be "buying customers" even in a low growth environment. Smith said if a bank wins customers on price it'll also lose them on price.
SBS' residential mortgage lending, commercial lending and consumer lending was all down. The only sector to show growth was agricultural lending, which rose NZ$2.774 million in the September quarter to NZ$381.610 million. Based on SBS' residential mortgage loan-to-valuation ratio disclosure, home loans fell NZ$42.925 million, or 2.5%, to NZ$1.676 billion.
The bank's lending also contracted in the June quarter, with its gross loans dropping NZ$38.2 million, or 2%, to NZ$2.4 billion.
SBS' unaudited September quarter profit fell NZ$558,000, or 20%, to NZ$2.27 million from NZ$2.82 million in the same period last year. The drop came as provisions on credit impairment rose just under NZ$1.1 million, or 22%, to NZ$6.09 million. Total operating income rose NZ$2.18 million, or 10%, to NZ$23.47 million, just ahead of a 9%, or NZ$1.15 million, increase in operating expenses to NZ$13.8 million. Net interest income was up NZ$1.1 million, or 7%, to NZ$18 million.
Meanwhile, assets at least 90 days past due more than halved to NZ$5.1 million from NZ$12 million but individually impaired assets rose NZ$4 million to NZ$46.7 million.
The bank's tier one capital ratio rose to 13.06% at September 30 from 12.72% at June 30, and its total capital ratio improved to 14.89% from 14.77%. The Reserve Bank mandated tier one ratio minimum is currently 4% but will rise to 8.5% from next year, and the total capital ratio minimum is 8%, but is rising to 10.5% from next year. See more on this here.
SBS' total assets were up NZ$90.2 million to NZ$2.87 billion and its total liabilities rose NZ$88.5 million to NZ$2.65 billion.
This article was first published in our email for paid subscribers this morning. See here for more details and to subscribe.