TSB September quarter profit rises 10% but lending contracts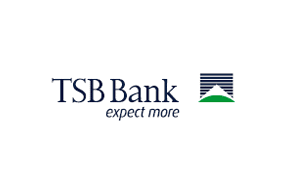 By Gareth Vaughan
TSB Bank has posted a 10% rise in September quarter profit but seen its lending contract.
Based on figures in TSB's General Disclosure Statement (GDS) for the six months to September, the bank's net profit after tax rose NZ$1.2 million, or 10%, in the three months to September 30 to NZ$13.15 million from NZ$11.9 million in the same period last year.
The increased profit came as impairment losses fell NZ$893,000, or 62%, to NZ$538,000. Net interest income and net operating income both rose 3%, the former to NZ$26.3 million and the latter to NZ$30.9 million. Operating expenses rose NZ$234,000, or 2%, to NZ$12.2 million.
TSB recorded a NZ$3.4 million drop in gross lending in the three months to September 30 to NZ$2.778 billion with both its residential mortgages and commercial lending down. It did grow agricultural lending, however, by NZ$2 million to NZ$113.9 million. Residential mortgages fell NZ$843,000 to NZ$2.443 billion and commercial loans dropped NZ$6.1 million to NZ$163.6 million.
Earlier this year TSB CEO Kevin Murphy told interest.co.nz the bank was seeking to grow its rural and commercial lending in a "conservative" diversification drive, at least in part due to the prospect of this helping it obtain a an upgrade from its current BBB+ credit rating from Standard & Poor's.
Meanwhile, the bank's total deposits rose NZ$27.5 million to NZ$4.778 billion.
TSB's assets more than 90 days past due rose NZ$1.1 million to NZ$8.5 million and impaired assets increased NZ$825,000 to NZ$4.7 million. Total assets rose NZ$43.5 million to NZ$5.236 billion, total liabilities increased NZ$33.7 million to NZ$4.816 billion, with total shareholder's equity up NZ$9.8 million to NZ$419.7 million.
The bank's tier one capital ratio, representing shareholder's funds, rose to 15.39% at September 30 from 14.69% at June 30. and its total capital ratio rose to 15.39% from 15.23%. The Reserve Bank mandated minimums are currently 4% and 8% of risk weighted exposures, respectively, although these will increase to 8.5% and 10.5% from next year. See more on this here.
This article was first published in our email for paid subscribers this morning. See here for more details and to subscribe.