BNZ economists say New Zealand economy is now emerging as one of the most robust in the world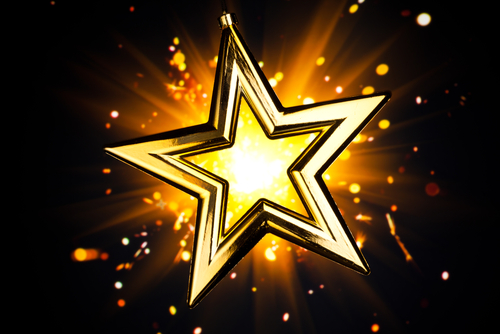 New Zealand's economy is now proving to be one of the more robust on the global stage and is set to be one of the fastest-expanding developed-world economies this year and next - even outpacing Australia, according to BNZ senior economist Craig Ebert.
He says the key to this performance has been how well NZ has pulled through from the effects of the global financial crisis.
"There have been vastly different outcomes on this score. Some countries have done relatively well. We would include New Zealand in this group. Others have been shown up for the feeble formations they are. Time is telling," Ebert says.
By the end of 2012, NZ's GDP had recovered to the point that it was 3.9% up on its late-2007 peak. The US economy in comparison had achieved during the same period a cumulative gain of just 2.5%.
However, Japan's GDP was still 1.9% shy of 2007 levels; the UK economy was 2.7% short; while the Eurozone bloc, even with a solid Germany, was 3.3% beneath its late-2007 high-water mark, Ebert says.
And while New Zealand has lagged, significantly, the accomplishments of the Australian economy over the last five years or so it now looks poised for some catch-up.
"Indeed, it looks to be happening already," he says.
Ebert says Australia's economy expanded a "respectable" 3.1% during 2012, but registered a slower second half, of 1.2%. The NZ economy increased 3% last year, but this entailed a better 1.7% over the second half of the year.
"We think this overtaking manoeuvre is likely to continue as this year progresses, judging by the respective business survey results of late – with Australia's now just bumbling along while New Zealand's go from strength to strength."
He says the latest Consensus Economics forecasts have New Zealand and Australia neck and neck at respective speeds of 2.6/2.7% for 2013 and 3.0/3.0% for 2014.
"However, we believe New Zealand will get the upper hand. We have tended to be more glass-half-full than the consensus on the NZ economy over recent years. This remains the case now, with us forecasting 2.9% GDP growth for this year and 3.6% next.
"Such numbers are not just solid on the world's (rickety) stage, but are more than the NZ economy can probably cope with, outright, from a capacity point of view. Hence our inflation concern (in spite of the low headline CPI rate for the meantime), and our view on reducing [Official Cash Rate] stimulus, over time."
Ebert says there is a growing realising that elsewhere in the world "there are no magic bullets" to spark growth.
Even in many emerging-market economies there is a recognition that the rates of expansion that have been experienced won't last forever. For example China is set to go from a near 10% annaul average GDP growth over recent decades to around a 7.8% pace over the coming five years, slowing to 6.3% over the 2019-23 period, he says.
New Zealand's GDP growth over the coming five years is expected by the consensus to average a "solid" 2.5% per annum. And, to maintain consistency with 2.6% over the longer term (2019-23), Ebert says.
"New Zealand's GDP track – in recent history, the coming years, and over the longer term – thus goes some way to explaining a lot of things. Like the relative strength in the NZ dollar; like the fact interest rates here don't need to be as low as they are in most of the developed world (let alone ease quantitatively); like the relative lack of problem borrowing in international markets; like the relative outperformance of the NZ stock-market," he says.
"It all comes back to the economy. And New Zealand's is shining on the global stage, albeit a dulled one."