UBS analyst's report suggests electricity sector would experience credit downgrades and reduced dividend payouts, including from SOEs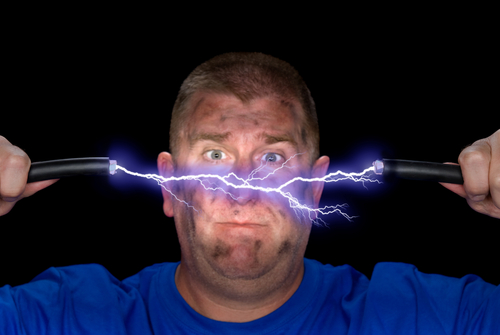 The electricity sector will likely be hit by credit downgrades and reduced dividend payouts if the Labour/Greens power policy is implemented, according to UBS analyst Wade Gardiner.
In a report, Gardiner said that because Labour/Greens had estimated the cost to the power sector at NZ$500-NZ$700 million it was "hard to imagine this will not result in credit rating downgrades".
"Credit downgrades and reduced [operating earnings] would essentially mean the sector needs to reduce debt, and accordingly we expect distributions will be materially effected for several years. This includes SOE distributions to the Government," he said.
At the moment there is a "blackout" on most analysts giving out up-to-date information and analysis on Mighty River Power because that company is offering shares to the public.
However, the analysts are not prevented from doing reports on other companies in the industry.
Gardiner's report is specifically on Contact Energy (which itself was once an SOE). He has slashed his valuation of it, based on what he believes a Labour/Greens coalition could do to the value of it. He has also changed his recommendation on Contact from a "buy" to a "neutral" recommendation. He reckons the Labour/Greens plan would sheer about NZ$110-NZ$150 million off Contact's operating earnings.
Even though the Labour/Greens plan is only a proposal, the election's not till next year, and the two parties would need to win the election before the plan could be implemented, Gardiner has already sliced NZ78c off his valuation per share of the company, though he doesn't say what his new given value is. And he has also taken NZ78c off  his 12-month "target price" for the Contact stock, dropping it by about 12.7% to NZ$5.34.
The actual price of Contact shares on the NZX did drop by as much as 10.5% on Thursday and Friday last week after the Labour/Greens policy was announced. It has since recovered but at the time of writing was still some 6% down on Wednesday's closing price of NZ$5.72.
"It is hard to see the [Contact] price rising with such a potentially negative overhang on its valuation," Gardiner said.
He arrived at his new valuation of Contact by applying a 40% probability of the Labour/Greens policy being implemented. This was comprised of a 50% chance of Labour/Greens being elected, and 80% of them actually following through with the plan.
Gardiner thinks that if followed through on the Labour/Greens plan will lead to forced industry "consolidation".
"...We think this central planning model will not be attractive for private sector investors and will make it more difficult for new plant to be built," Gardiner said.
"The saviour for Labour/Greens will be if this policy derails the SOE sale process and leaves 40-60% of the sector still in Government ownership – in other words SOE Balance Sheets could be used to fund new investment the private sector is unwilling to make.
"In that event we would expect central control of investment has the potential to result in ongoing overinvestment and over-supply – ie for political reasons the Government would not want the lights to go out!
"In that event we would argue that the cost to investors (in this case tax payers) will ultimately be far higher than under the existing market-based model," Gardiner said.
The new power policy came at a time when the electricity lines sector was nearing a more stable regulatory regime after 12 years of review and change," he said.
"The practicality of approving asset management plans for the 29 different lines companies seems inefficient in our view, and we also question the incentive for private sector investment in the future. We think forced-sector consolidation is a potential outcome."