Magazine's awards for ANZ NZ and its CEO David Hisco recognise success in merging the ANZ and National banks, including move to one IT platform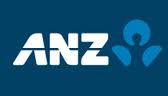 ANZ New Zealand and its CEO David Hisco have received recognition overseas in part due to the successful shift of the ANZ and National banks onto one IT platform and the culling of the National Bank brand.
The Asian Banker magazine awarded Hisco its CEO Leadership Achievement Award for New Zealand at an awards ceremony in Jakarta, ANZ says, with ANZ itself named New Zealand's best managed bank. The leadership achievement gong is dished out every three years, allowing time for strategy to be implemented and judged.
The award recognises ANZ's business performance and support for customers in the wake of the Global Financial Crisis, plus the merger of the ANZ and National Bank brands, including putting both on one IT platform through one of the biggest IT projects in New Zealand's history with little disruption to customers. It also noted ANZ grew market share in both deposits and lending in its first quarter post last September's announcement of the phase out of the National Bank brand.
ANZ says its response to the Canterbury earthquakes, including support of both staff and customers, was also noted.
"It gives me great pleasure to accept these awards which truly belong to all of ANZ's staff throughout New Zealand and across our brands," Hisco said in a statement. "This recognition is testament to their hard work, commitment and belief in what they do in the face of historic challenges."
"These have been momentous times for ANZ New Zealand and our people have repeatedly risen to the challenge and achieved so much as we progress on our journey to be No. 1 in customer service and establish ANZ as New Zealand's best bank."
Hisco replaced Jenny Fagg as ANZ's CEO in September 2010.