Green Party accuses Government of being in a 'rush' to sell assets and says it has no 'moral mandate'; Business leaders want Labour-Green power plan pulled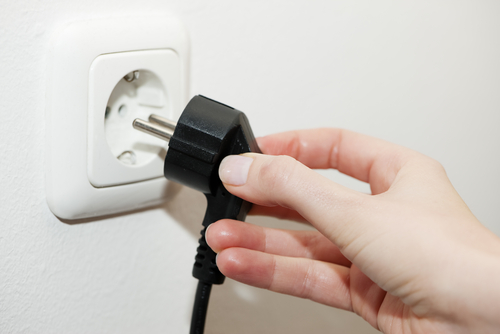 The Green Party is accusing the Government of being in a "rush" to sell the three state power companies before the end of the year and says it has no "moral mandate" to do so.
Greens co-leader Metiria Turei said the Government plan was anti-democratic and  financially unsound.
"By desperately trying to sell all three companies in a single year, John Key will only depress the price the Crown gets for the sales. Treasury recommended that sales would only be viable if spread over three to five years to maximise revenue."
Turei said the Government's strategy would leave retail investors exposed when the mooted Labour/Greens plan for a single power buyer was implemented, reducing electricity prices.
Meanwhile, however, a group of business leaders has sent an open letter to Labour and the Greens urging them to withdraw their power policies because of the potential "chilling effect" on investment across the entire economy.
Turei said, however, that the Greens will "not be acquiescing to Business New Zealand's demand that we withdraw this popular plan".
The partial sale (49%) of Mighty River Power is already well under way with the general offer to retail - or so-called mum and dad - investors set to close tomorrow. The price, expected to be within the indicative range of NZ$2.35-NZ$2.80 will be set following the institutional offer for professional investors next week.
Uncertainty about the possible implementation of the Labour/Greens plan has dented previously high expectations for the price.  Early market expectations were for the offer to possibly raise about NZ$1.9 billion.
However, this week betting patterns on the iPredict prediction website were suggesting a strong probability of a price between NZ$2.30 and NZ$2.50. As of today the site was listing the probability of the price being between NZ$2.35 and NZ$2.50 at about 81%.  If the price was NZ$2.50 this would raise just NZ$1.72 billion.
Turei referred to reported comments from Treasury today that it has approached financiers to make bids to act as joint lead managers for the sales of Meridian Energy and Genesis Energy.
"The timing of this strongly indicates that National intends to sell both of these companies, in addition to Mighty River Power, before the end of the year, she said.
"John Key needs to take a breath, have a cup of tea, and call a halt to the asset sales," said Mrs Turei.
"The National Government has no moral mandate to push ahead with asset sales when there is a referendum on them looming. John Key clearly wants to get the asset sales wrapped up before the referendum and as far ahead of the election as possible. He's putting his political interests ahead of democracy, good economic management, and his duty to potential investors.
"If he does insist on ignoring New Zealanders and pushing ahead with the sales, John Key certainly shouldn't sell all the companies in one year."
Turei said Key needed to take time to properly inform Kiwis of the risks of investing in the electricity companies. The Government would have detailed information on the impact that the lower power prices delivered by the plan for a single power buyer would have on the companies' values and other risks to the share price. They had a duty to disclose that information to potential
investors.
"John Key should call a halt to the asset sales until the referendum is held, listen to the results and, if he then insists on going ahead with sales, he needs to make sure Kiwis have all the information on risks that the government has," Turei said.
However, business groups BusinessNZ, EMA, the Chambers of Commerce and others say in their open letter that the Labour/Greens policies would harm jobs, growth and investment, causing interest rates to rise, reducing KiwiSaver retirement savings and making people less well off.
BusinessNZ chief executive Phil O'Reilly says it is unusual for business to seek the withdrawal of party policies, but this particular policy if implemented would cause widespread damage.
"Subsidies and state control are not the right answers to the issue of electricity pricing. While sounding superficially attractive, such policies would in practice destroy investment and jobs."
The signatories to the letter offer to work with the Labour and Green parties to help increase public understanding of the operation of the electricity market and in ensuring consumers have better choice as the electricity market becomes more competitive. "More price competition - rather than damaging price controls – is needed to drive down electricity prices," O'Reilly said.
Turei said: "It is a shame that Business New Zealand and National want to protect the broken electricity market, which has led to massive power price rises. Families and businesses are welcoming our plan for change that will fix the broken system and replace it with a proven system that will deliver lower power bills.
"...The Greens make no apologies for wanting to get power prices down to a fair level. Business New Zealand and National seem to think that electricity companies' profits matter more than lower power bills for families and businesses."