New one and three year fixed mortgage rates for less than 80% LVR now lowest in market, best of main banks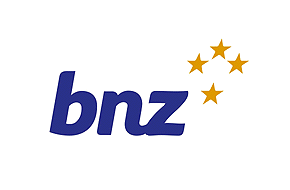 (Updated with details of a one year drop as well.)
BNZ has shifted its home loan rates this morning, challenging its rivals with a sub 5% one year rate and a sub 6% three year rate.
It has effectively reduced its 1 year fixed rate by introducing a Classic rate of 4.95%. This is 44 bps below their Standard/FlyBuys/GlobalPlus rate of 5.39%.
This 4.95% reprises the same 1 year Classic rate that last ended on June 21, 2013.
It has ended its market-leading 18 month rate, reverting to a more standard 5.80%, up 41 bps for its Classic home loan from 5.39%.
However, it has dropped its three year fixed rate for its Classic product to 5.99% from 6.29% and making that rate the best of the main banks for this term and the best-equal with SBS.
There are now four sub 5% rates in the market, from ANZ (6 mths), BNZ, HSBC and Co-op Bank.
BNZ's Classic home loans require an LVR of less than 80%.
It has also reduced its <80 LVR Standard/FlyBuys/GlobalPlus fixed three year rates to 6.40%, down 10 bps from 6.50%.
And it has reduced its Standard/FlyBuys/GlobalPlus fixed five year rates to 6.99%, down 11 bps from 7.10%.
Similar reductions apply for those products that have an LVR of over 80%, although pricing is higher by 50 bps across all terms.
See all carded, or advertised, bank home loan rates here.
| | | | | | |
| --- | --- | --- | --- | --- | --- |
| below 80% LVR | 1 yr | 18 mths | 2 yrs | 3 yrs | 5 yrs |
|   |   |   |   |   |   |
| | 5.19% | 5.59% | 5.95% | 6.50% | 7.10% |
| | 5.15% | 5.65% | 5.59% | 6.40% | 6.99% |
| BNZ | 4.95% | 5.80% | 5.95% | 5.99% | 6.99% |
| Kiwibank | 5.25% |   | 5.65% | 6.40% | 6.90% |
| | 5.15% | 5.75% | 5.59% | 6.50% | 7.10% |
|   |   |   |   |   |   |
| Co-op Bank | 4.99% |   | 5.59% | 6.20% |   |
| | 4.75% |   | 5.65% | 6.35% | 6.99% |
| SBS / HBS | 5.20% | 5.45% | 5.45% | 5.99% | 6.55% |
| TSB | 5.40% | 5.40% | 5.85% | 6.45% | 7.00% |
--------------------------------------------------------------
Mortgage choices involve making a significant financial decision so it often pays to get professional advice. A Roost mortgage broker can be contacted by following this link »
--------------------------------------------------------------