ANZ increases interest rates on one to five year term deposits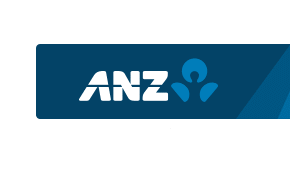 ANZ has raised its term deposit interest rates for terms of one to four years.
The increases range from 10 to 25 bps.
These changes position ANZ as offering the highest term deposit rates of the main banks, and the highest among all banks for terms of two to five years fixed.
These changes follow ANZ's decision earlier in the day to raise its fixed rates for mortgages, and withdraw its one year mortgage special.
The bank made no announcement of either change but activated these adjustment by merely changing their website.
This is the first across-the-board term deposit rate rise for any bank since mid October when RaboDirect raised rates.
It follows a slow, steady rise in wholesale rates over the past month.
Bank competition for TD's is not as aggressive as for mortgages. However, it is always wise to shop around. Banks do have a need to extend the maturities of their liabilities, and although they do this mainly via their wholesale debt programs, depositors will find them keener to negotiate on terms of two years and longer than on shorter durations.
And using their Term PIE products can also help eek out better yields.
Use our deposit calculator to figure exactly how much benefit each option is worth; you can assess the value of more or less frequent interest payment terms, and the PIE products, comparing two situations side by side.
All term deposit rates for all institutions for terms less than one year are here, and for terms one-to-five years are here.
| | | | | | | |
| --- | --- | --- | --- | --- | --- | --- |
| for a $20,000 deposit | 6 mths | 1 yr | 18 mths | 2 yrs | 3 yrs | 5 yrs |
|   |   |   |   |   |   |   |
| | 3.75% | 3.95% | 4.30% | 4.75% | 5.00% | 5.50% |
| | 3.75% | 4.00% | 4.20% | 4.40% | 4.70% | 5.30% |
| BNZ | 3.75% | 3.90% | 4.20% | 4.40% | 4.70% | 5.30% |
| Kiwibank | 3.75% | 4.20% |   | 4.50% | 4.70% | 5.50% |
| | 3.75% | 3.85% | 4.20% | 4.40% | 4.70% | 5.30% |
|   |   |   |   |   |   |   |
| Co-op Bank | 3.80% | 4.10% | 4.50% | 4.55% | 4.80% |   |
| | 4.00% | 4.25% | 4.35% | 4.50% | 5.00% | 5.50% |
| HSBC Premier | 3.65% | 3.80% | 4.00% | 4.10% | 4.30% | 4.60% |
| | 3.95% | 4.10% | 4.30% | 4.60% | 4.85% | 5.50% |
| SBS / HBS | 3.80% | 4.10% | 4.20% | 4.50% | 4.75% |   |
| TSB Bank | 3.80% | 3.85% | 4.20% | 4.40% | 4.70% | 5.30% |