BNZ follows mortgage rate hike with a range of equivalent term deposit rate rises, setting itself slightly above its main rivals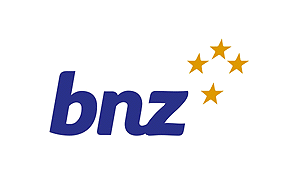 BNZ has increased some term deposit rates this morning, following RaboDirect yesterday.
These changes come as BNZ also raised its variable mortgage rates, one up by 0.25%, others up by only 15 bps. See separate story here.
The term deposit rate increases involved most terms up to 18 months. Only their nine month rate is unchanged.
For all terms up to 6 months, the increases are a full +0.25%.
For a one year term, the new rate is 4.25%, a rise of 15 bps from 4.10%.
For an 18 month term the new rate is 4.50%, up 20 bps from 4.30%.
These changes position BNZ with higher rates for these terms than ANZ, ASB or Westpac, but not as high as Kiwibank. Some smaller banks offer better rates too (see table below).
At the same time, BNZ also announced equivalent increases to their PIE funds.
And their 30 day term saver interest rate went up too, to match the standard term deposit rate for that period.
These changes follow RaboDirect's term deposit increases yesterday which positioned them with 'best rates' for six and twelve month terms.
Use our deposit calculator to figure exactly how much benefit each option is worth; you can assess the value of more or less frequent interest payment terms, and the PIE products, comparing two situations side by side.
All term deposit rates for all institutions for terms less than one year are here, and for terms one-to-five years are here.
This positions the BNZ offers as follows:
| | | | | | | |
| --- | --- | --- | --- | --- | --- | --- |
| for a $20,000 deposit | 6 mths | 1 yr | 18 mths | 2 yrs | 3 yrs | 5 yrs |
|   |   |   |   |   |   |   |
| | 3.75% | 4.10% | 4.75% | 5.00% | 5.25% | 5.75% |
| | 3.75% | 4.10% | 4.30% | 4.60% | 5.00% | 5.50% |
| BNZ | 4.00% | 4.25% | 4.50% | 4.75% | 5.00% | 5.50% |
| Kiwibank | 4.10% | 4.35% |   | 4.75% | 5.00% | 5.75% |
| | 3.75% | 4.00% | 4.30% | 4.75% | 5.00% | 5.50% |
|   |   |   |   |   |   |   |
| Co-op Bank | 4.10% | 4.25% | 4.80% | 5.05% | 5.30% |   |
| | 4.00% | 4.25% | 4.50% | 4.75% | 5.00% | 5.50% |
| HSBC Premier | 3.65% | 3.80% | 4.00% | 4.10% | 4.30% | 4.60% |
| | 4.25% | 4.35% | 4.75% | 5.00% | 5.25% | 5.65% |
| | 4.00% | 4.40% | 4.40% | 4.85% | 5.10% |   |
| TSB Bank | 3.80% | 4.10% | 4.50% | 4.75% | 5.00% | 5.75% |