ICNZ calls for an amicus to represent landowners in a case which will clarify EQC liability over Christchurch land that is more prone to floods after the earthquake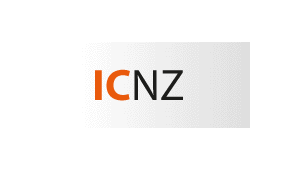 Content supplied by the Insurance Council of NZ

The Insurance Council of New Zealand (ICNZ) will participate in a Declaratory Judgment sought by the Earthquake Commission (EQC) to review its approach to settling land damage arising from the Canterbury earthquakes.
The EQC has developed an approach to determine whether land is more vulnerable to flood as a result of the Canterbury earthquakes and is eligible for EQC payments as a result, and asked ICNZ if it would participate in proceedings seeking the Court's endorsement for EQC's approach to these issues.
"There were simply too many important issues for insurers not to be a party to the proceedings. EQC's approach is novel, untested, raises issues that need clarifying for everyone's sake and has some elements that we have concerns about," ICNZ Chief Executive Tim Grafton said.
"ICNZ being involved will enable the Court to be better informed about other factors that need to be considered that EQC may not address," Mr Grafton said.
"We feel the interests of others need to be heard too. While some of our views may be shared by insurers' customers, the views of these landowners and insurers may not be perfectly aligned and for this reason we support the appointment by the Court of an amicus to represent the interests of landowners," he said.
"ICNZ has concerns about how EQC proposes to determine whether land qualifies for compensation, and how compensation would be calculated in some cases."
"There are also issues around the interplay between EQC land cover and insurers' building cover which directly affect insurers that we want to be heard on."
"For instance, we believe that where a house is being repaired or rebuilt and flood level requirements mean it needs to be raised, EQC is liable for meeting the incremental cost of that work that results from earthquake-induced settlement of land," he said.
A Declaratory Judgment will bring greater certainty to how EQC settles claims where land has settled as a result of the earthquakes, and this has given rise to increased vulnerability to flood.
It will also have implications for EQC's approach to land settlement that has made properties more vulnerable to liquefaction.