IMF says NZ economic expansion 'becoming increasingly embedded and broad based'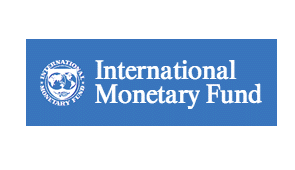 The IMF has issued a report after its latest "Article IV Consultation with New Zealand".
It liked what it found.
It noted the economic expansion "is becoming increasingly embedded and broad based".
It found "supportive financial conditions" and "historically high commodity prices".
The report follows the release of an "Article IV" consultation document in April when IMF Asia Pacific Division Chief Brian Aitken briefed reporters in Wellington.
The IMF sees the main threat to the New Zealand economy coming from any sharp slowdown in China.
It is also worried about rapid house price inflation.
Over the medium to long term, it wants New Zealand to address its high net external liability position by raising national savings. But it gave the Government kudos for its 'on-going deficit reduction'.
It said our non-agricultural tradable sector will need to adapt further to remain competitive.
And it noted that our banks, although well-capitalised, "face long-standing structural issues that will remain sources of financial sector risk over the medium term". But it isn't entirely clear what they meant by 'long-standing structural issues" other than an excessive reliance on offshore borrowing.
It went on to say: "Financial system remains sound. The banks are well capitalized - all comfortably meet the new Basel III minimum capital requirement - and liquidity buffers are solid. Non-performing loan ratios are low and declining. Banks continue to shift toward more stable funding sources, and use of offshore borrowing has been reduced and is of longer maturity."
However it really likes our macro-economic policies and says they are "moving in the right direction".
"With public debt low and interest rates above the zero bound, the authorities have monetary and fiscal policy space to respond to shocks, and the free-floating New Zealand dollar provides an additional cushion against terms of trade and other external shocks. The well targeted macro-prudential policy framework should allow the RBNZ to take additional measures if needed to guard against the financial sector risks that would arise from an unsustainable acceleration in house price inflation," the IMF said.
NZ$ up to 15% overvalued
Meanwhile, the IMF said that at US86c the Kiwi dollar was 5% to 15% overvalued, or 5% to 15% "stronger than would be consistent with stabilizing net foreign liabilities over the longer term."
"There are several factors contributing to the current level of the exchange rate including the high terms of trade, the gap between domestic and foreign interest rates, New Zealand's favorable growth outlook, and an appetite for relatively safe New Zealand assets. If any of these factors were to ease, in part through a faster-than-expected tightening of monetary conditions in other advanced economies, the exchange rate would likely depreciate," the IMF said.
"The government's ongoing deficit reduction plan should also ease pressure on the exchange rate by boosting national saving. However, global liquidity could remain ample for some time, and New Zealand's non-agricultural tradable sector will need to continue to adapt by further increasing efficiency to remain competitive."
The full report is here.