BNZ gives some begrudging increases for term deposit terms from 4 to 12 months, none of which are market leading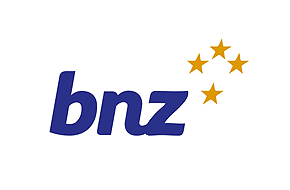 BNZ is the latest bank to raise term deposit rates.
This morning all terms from 4 months to one year have had increases.
Four and five month rates have risen to 3.65%, up +15 bps from 3.50%.
The six month rate is now 4.10%, up +10 bps from 4.00%.
Between 190 and 269 days, the rate is 3.80%.
But at nine months the rate is 4.20%, up +20 bps from 4.00%.
And at one year BNZ's new rate is 4.30%, up +5 bps from 4.25%.
These rises apply to BNZ's regular term deposits that pay interest at maturity as well as their monthly interest option.
However, none of today's changes are market-leading.
Wholesale rates rose overnight and there are market expectations of more rises ahead of the next RBNZ OCR review.
Use our deposit calculator to figure exactly how much benefit each option is worth; you can assess the value of more or less frequent interest payment terms, and the PIE products, comparing two situations side by side.
All term deposit rates for all institutions for terms less than one year are here, and for terms one-to-five years are here.
This positions the latest offers as follows:
| | | | | | | |
| --- | --- | --- | --- | --- | --- | --- |
| for a $20,000 deposit | 6 mths | 1 yr | 18 mths | 2 yrs | 3 yrs | 5 yrs |
|   |   |   |   |   |   |   |
| | 4.10% | 4.30% | 4.75% | 5.00% | 5.25% | 5.75% |
| | 4.15% | 4.35% | 4.50% | 4.75% | 5.00% | 5.50% |
| | 4.10% | 4.30% | 4.50% | 4.75% | 5.00% | 5.50% |
| Kiwibank | 4.40%* | 4.50% |   | 4.75% | 5.00% | 5.75% |
| | 4.00% | 4.20% | 4.50% | 4.75% | 5.00% | 5.50% |
|   |   |   |   |   |   |   |
| Co-op Bank | 4.30% | 4.50% | 4.70% | 4.85% | 5.10% |   |
| | 4.00% | 4.50% | 4.50% | 4.75% | 5.50% | 5.50% |
| HSBC Premier | 3.90% | 4.15% | 4.40% | 4.65% | 4.90% | 5.25% |
| | 4.25% | 4.50% | 4.75% | 5.00% | 5.25% | 5.65% |
| | 4.20% | 4.40% | 4.60% | 4.85% | 5.10% |   |
| TSB Bank | 4.10% | 4.40% | 5.00% | 4.80% | 5.00% | 5.75% |
* a 200 day 'special' rate