Treasury sees lower budget surplus in 2014/15 due to slower economy; delays restart of NZ Super Fund contributions by a year to 2020/21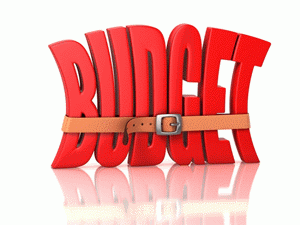 By Bernard Hickey
Lower dairy prices and more subdued consumer spending is dragging on the Government's tax take, reducing the amount of room in the budget outlook for tax cuts after the election and delaying the resumption of contributions to the New Zealand Superannuation Fund by a year to 2020/21.
The lower budget surplus track from 2014/15 was detailed in the Treasury's Pre-Election Fiscal Update, which sets the budget framework upon which the political parties can place their election policies.
Treasury forecast an Operating Balance before Gains and Losses (OBEGAL) of a surplus of NZ$297 million for the current 2014/15 year, down from the NZ$372 million forecast in the May budget.
It reduced the cumulated surpluses by NZ$0.7 billion over the four yeasr to 2018.
Finance Minister Bill English said he did not expect National to announce a tax cut package before the election.
"It's important that the Government does not over-commit itself because as these figures show, there is limited fiscal headroom," English told a briefing for analysts and journalists.
The Treasury update slightly increased the Government's forecast net debt track in a way that meant net debt did not fall below 20% for another year.
Treasury said this meant the Government would not be able to resume Super Fund contributions until 2021, one year later than forecast in the May Budget.
Political reaction
Green Co-Leader Russel Norman issued an analysis from BERL which it said showed the Government was reducing real funding for Health, the Environment and Education by NZ$3.8 billion over the next three years because spending was not keeping up with inflation in the sectors.
"National's election promises are being underwritten by major cuts to health, education and environment spending," said Norman.
English rejected BERL's analysis.
"If I was Russel Norman, I'd ask BERL to cancel the invoice for their latest report on behalf of the Greens," English said.
"The forecast health and education numbers they quote for future years exclude allocations yet to be made from future annual operating allowances for discretionary spending and they also exclude capital investment allocations," he said.
Labour Finance Spokesman David Parker said the PREFU predicted a halving of growth and a drop in exports as a share of GDP.
"Their promise of increasing exports to 40 per cent of GDP is nothing more than a pipe dream," Parker said.
"At the same time too much capital goes into housing speculation rather than productive businesses. New Zealand will never get rich selling houses and farms to each other or to foreigners," he said.
Economist reaction
Economists said there were few surprises in the PREFU and were relaxed about the political approaches of the main parties to the budget, although noted there was little room for fiscal relaxation.
"Mainstream political parties appear committed to the working assumption of a $1.5 billion new initiative cap for subsequent Budgets. That's still tight historically, but critical if projections are to be met," said ANZ Chief Economist Cameron Bagrie.
"The projections give little scope for fiscal largesse as pork barrelling season ramps up immediately prior to the election," he said.
(Updated with more details, background, reaction)