First Union affiliated ANZ staff striking again as industrial relations dispute ramps up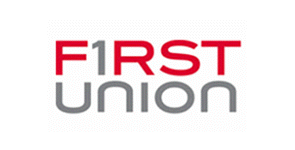 Some ANZ staff who are First Union members are striking again today for the second time in an ongoing industrial relations dispute, with others to follow suit next week.
Maxine Gay, First Union's Retail, Finance & Commerce Divisional Secretary, told interest.co.nz about a quarter of ANZ branches would be affected by the strike today. Gay said no public events were organised as union members were undertaking targeted action. Gay said there'd be additional strikes during next week.
First Union represents about 1,300, or 16%, of ANZ's 8,300 staff. However, about 4,581 staff are eligible for the collective agreement, with about 1,117 of them union members.
The first strike in the dispute came earlier this month in response to the bank's proposed changes to employment contracts that would provide more flexibility around staff working hours. The union says the changes would mean staff would only know on a month by month basis what days they would be required to work on and their starting and finishing times.
First Union has described ANZ's plans as "casualisation" of the workforce, saying workers have been prepared to allow up to 20% of the workforce to be flexible, but that wasn't good enough for the bank with it wanting "every new worker to start on the insecure work contract." For its part ANZ says the union is trying to create an issue out of this because its want a higher pay increase than "the very competitive" 3% and 2.75% per annum over the next two years offered to staff by the bank. See more on the previous strike and the dispute here and here.
'Unnecessary'
An ANZ spokesman said the latest strike was unnecessary because the union had already requested ANZ representatives attend mediation to "continue to discuss this matter." ANZ has agreed to do this with mediation likely in early November, he said. "As with the previous action taken, we do not expect that there will be any impact on our customers. All branches will remain open and all banking services will still be available," the ANZ spokesman said.
However, Gay said November's mediation relates to the union having filed two causes of action with the Employment Authority. The first relates to "discrimination in terms of the bank having put out an edict that people who strike were not to be given any opportunity for overtime." And the second was because ANZ has started making offers to individuals "in the nature of undermining the bargaining."
Nonetheless Gay said First Union was "very open" to using  that time for mediated bargaining.
"But the bank hasn't requested that, hasn't asked that, hasn't offered that. So we've had no communication from the bank giving any indication in relation to a change in their position in relation to flexible workers," said Gay.
The ANZ spokesman said; "We have the union's request for mediation and it includes collective bargaining. We expect to be discussing the collective agreement at mediation."
He went on to say ANZ was entitled to offer salary increases to any staff who aren't union members, and the bank hadn't discriminated against union members.
"We'll defend these claims and have filed legal proceedings against the union for making statements it knows to be not true. This relates to statements claiming that staff won't have guaranteed hours and that we are trying to make staff casual employees who won't have job security."
'Give me a great big stick but I promise I won't hit you with it'
She said ANZ's public statements were "minimising" the proposed changes for workers, which was "rubbish."
"The clause that they're actually proposing means the default is that 100% of  new employees can be offered flexible work contracts. And for the bank to say 'well they don't have to accept it', if you're desperate for a job and that's the only job going, where's the choice in that?" Gay asked.
"The clause they're proposing also says people can become a flexible worker at the time of engagement or any other time. So what the bank staff are actually fearful of is that they will start to be bullied and pressured into changing and becoming more flexible, particularly as the bank gets a bit of traction, as the bank gets more and more flexible," said Gay.

"They think the bank is saying 'give me a great big stick but I promise I won't hit you with it'."
In May First Union concluded two year collective bargaining with Westpac with 3.4% annual wage increases agreed over two years. ANZ and First Union have been in collective employment agreement negotiations because their existing two-year agreement has expired. ANZ has offered staff pay increases of 3% and 2.75% over the next two years. However, Gay said back office workers and contact centre workers are being offered 2% per annum over both the next two years.
"And we're saying it should be 3.5% for all workers for year one and year two," she said.
ANZ can already employ people for weekends and nights on ordinary pay, Gay added.
"It's the predictability of when you're working which is so critical for people to be able to organise lives outside of work."
Below is what ANZ has to say on the dispute in full
ANZ pays its staff very competitively compared to similar jobs in the market. The salary ranges for almost all jobs covered by this agreement are the highest in the industry.

The average salary of employees on our Collective Agreement is approximately $59,000 (over $30 per hour), compared with the national average salary of around $55,000. The average salary of our union members after the pay rise we are offering will be more than $60,000.

ANZ has offered staff pay increases of 3% and 2.75% over the next two years, much higher than the latest increase in cost of living (1.6%) and the average increase in wages (1.7%).

In addition, ANZ pays for medical/health insurance for all staff and provides all staff with discounted lending rates.

Our leave entitlements and other terms of employment are among the best in the industry.

The proposal for flexible rosters does not casualise jobs or reduce the job security of staff.

Our customers want us to have some branches open later on some evenings or on Saturdays and Sundays, so we need staff to work at those times. Instead of a staff member having to work every Saturday/Sunday we want to be able to roster them to take turns. We think this is fairer but can't do this under our current agreement.

Their days or hours of work will not change every four week period, they will only change from time to time where needed due to things like changes in customer demands or to cover for other staff on leave.
Flexible work rosters will only be offered to some new employees in the Branch Network (not all of them). No current employees are affected by it.
Current employees can agree to work on such a roster if they want to - but they cannot be required to.
The branches where they will be employed are only open until 7:30pm at the latest, so they can't be required to work night shifts.
We already have these arrangements at some branches and our proposal is simply to extend it to other parts of the branch network. The union is simply trying to create an issue out of this because they want a higher pay increase than the very competitive 3% and 2.75% that we have offered staff.
Employees on a flexible roster may not work the same days every week or their start/finish times may not be the same each day and could change from time to time. That is where the flexibility comes in.
ANZ will take into account an employee's personal circumstances and any personal requests the employee makes prior to confirming their rostered hours.
A version of this story was first published in our email for paying subscribers early on Friday morning. See here for more details and how to subscribe.