Banks may have cut their customer-facing staffing levels too far and are now scrambling to add them back, according to new job ad data analysis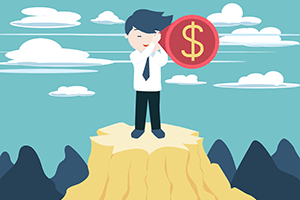 The FIRE economy is driving employment growth in New Zealand.
According to research by online jobs website SEEK, new job ad growth has been very strong in this sector.
Banking and finance sector ads are up a massive 52% in the year to March.
Real estate and property employers are advertising 20% more.
The only laggard is in insurance and superannuation which is 9% lower.
The FIRE sector is dominated by Financial services, Insurance, and Real Estate.
There has been considerable criticism over the shift in developed economies worldwide into these sectors and away from the more traditional manufacturing and export-based sectors.
But despite that angst, it is happening, and in New Zealand quite quickly.
The growth in banking roles advertised is eye-catching. And this was driven largely by a significant 78% increase year-on-year in new job openings in Auckland, followed by Canterbury, up 46% in the same timeframe.
And drilling in even more, retail and branch banking roles are up 158% in the year to March according to this SEEK data.
Banks are apparently not hiring back-office boffins; it is front-line customer-facing staff they are seeking.
"Given that the industry has changed dramatically as a result of technology with the development of banking apps, automated tellers and online banking capabilities, it is interesting to see that face-to-face customer service roles are in such demand," a SEEK spokesperson said.
Annie Brown, a spokesperson for BNZ said the bank has seen huge customer adoption of digital banking, with 88 million interactions through their digital channels in the last 12 months.
"However, it's important to note that customers are utilising digital channels to complement person to person interaction. Banking today is not about choosing whether to focus on the store-based environment or in digital banking - our customers expect us to excel at both and our staffing reflects that."
The realisation that digital channels are turning out to be complementary rather than a substitute, may be behind the rapid hiring catchup that banks are now apparently engaged in.
At the other end of the scale it is equally interesting to see marketing, communications, general managers and CEO's all seeing strong declines in job ads aimed at them.
This article was first published in our email for paying subscribers. See here for more details and how to subscribe.