Labour's Grant Robertson lists 4 areas he thinks should be the focus of the Budget, says the Government is 'tinkering and sitting on the sidelines'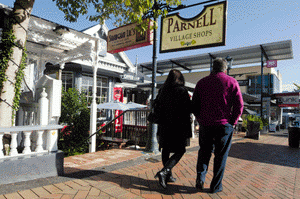 John Key should show in Thursday's Budget that he's the Prime Minister of New Zealand, not just the Prime Minister of Parnell, Labour's finance spokesman Grant Robertson says.
In a pre-Budget speech to the Otago Chamber of Commerce, Robertson said Key ought to also be the Prime Minister for Pine Hill, Putararu and Palmerston North, because too many New Zealanders feel they are missing out.
"John Key's Parnell locals are doing well but the people of Pine Hill, Putararu and Palmerston North need a Prime Minister who backs them just as much as his own neighbours. Auckland needs to be supported as our only truly competitive city but if we fail to invest in the regions we won't have the sustainable, balanced economy we need," Robertson said.
He said  what New Zealanders should be seeing in the Budget is a plan to diversify the economy, support and grow exports, grow the regions, build affordable housing and invest wisely in education, research and development and infrastructure.
Robertson listed four areas that should be the focus of the Budget effort.
"Firstly, showing how the New Zealand economy will diversify and develop to ensure we are not so reliant on global commodity prices...Secondly the Budget should show a real commitment to invest in our regions...The third area that this Budget should focus on is taking the steps to make housing affordable for all New Zealanders...Finally, the Budget should be investing in our future wealth and well-being through education and training to prepare for a new economy," said Robertson.
"We should be doing better as a country than we are. We remain a country blessed with wonderful natural resources, and talented and driven people. New Zealand businesses and workers work harder than most equivalents around the world. The opportunity is there for New Zealand to build an economy, and, in turn a society that offers the quality of life to all its citizens that is the envy of the world. But it will not happen with a government as we currently have tinkering and sitting on the sidelines," Robertson said.
He said the OECD had last year highlighted that the increase in income inequality in New Zealand over two decades from the 1980s, had reduced New Zealand's economic growth rate by more than 10%.
"Addressing inequality is fundamental to our future well-being as a society, said Robertson.
"Treasury tell us that there will be 3% growth this year. This is good news compared to countries struggling to find much growth at all, or going backwards. Yet many New Zealanders are not feeling it. When we had growth of 3% under Labour in 2006 there was a surplus of $7 billion and a jobless rate of just 3.7%. But this time around when we have 3% growth, we can"t generate a Budget surplus, the number of unemployed is on the rise again to 146,000 people, and in the last quarter wage growth was a pitiful 0.3 of 1%."
"It"s understandable people are asking what's the point of growth if it does not deliver a dividend to our people? I believe that this was the lesson behind the recent by-election in Northland. While John Key and Steven Joyce were busy telling people in Northland they have never had it so good, the reality of their lives was very different. It"s hard to believe that thousands of jobs have been created when you are facing an unemployment rate a tick under 10%," Robertson said.
 The reality, he added, is that the re-build of Canterbury is now "propping up" the economy, with economists estimating it to be almost a third of GDP growth.
"Great while you can get it. But the reality is the re-build peaks this year and next year stops being part of the growth story," said Robertson.
"You know the median income for a family in Parnell is double that of a family in Pine Hill. The number of people unemployed in Pine Hill is double that of people in Parnell. Goodness even the houses in Parnell are making a killing, with the median house price in Parnell $500,000 more than in Pine Hill. The people of Pine Hill or Putararu or Palmerston North need a Prime Minister and a government who back them just as much as those in his own neighbourhood." 
"John Key wants a legacy. It must be one that stretches beyond the streets of Parnell," said Robertson.