A review of things you need to know before you go home on Friday; NZ$ falls, farmers gear up, strong ANZ, Kiwibank mortgage growth, Jenny Shipley faces lawsuit, Auckland building consents rise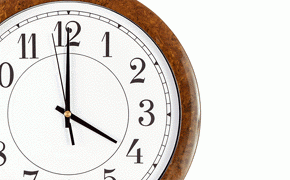 Here are the key things you need to know before you leave work today.
TODAY'S MORTGAGE RATE CHANGES
Sovereign increased its one year special mortgage interest rate from 5.1% to 5.35%.
TODAY'S DEPOSIT RATE CHANGES
BNZ raised (yes raised) its 9 month deposit rate from 4.20% to 4.25%. Heartland Bank reduced the interest rates on all of its savings accounts.
ANZ's BUSINESS OUTLOOK SURVEY POINTS TO DECLINES IN CONFIDENCE, INVESTMENT AND ACTIVITY
The economy is transitioning into a more modest pace of expansion, ANZ said as its NZ Business Outlook survey showed businesses have reduced their expectations in regards to employment, profit, investment intentions and export expectations. The declines were broad across the survey and were starting to look more like a trend, ANZ said.
NEW HOUSING CONSENTS IN AUCKLAND UP STRONGLY
There was a sharp jump in the number of new dwelling consents issued in Auckland in April, the third straight month of solid rises in the region's consent numbers. However they declined in much of the rest of the country, including Wellington and Christchurch. There was a particularly big increase in the number of new apartments being consented, which reached a seven year high.
AUDITOR-GENERAL LAUNCHES INQUIRY INTO FEELEY FAMILY'S QUEENSTOWN LAND PLANS
The Auditor-General has decided to carry out an inquiry into how the Queenstown Lakes District Council and its chief executive, Adam Feeley, managed Feeley's interest in land owned by his family, which was being considered by the council for a Special Housing Area. 
JENNY SHIPLEY FACES HIGH COURT ACTION OVER MAINZEAL COLLAPSE
The liquidators of collapsed construction company Mainzeal have filed High Court claims against several of its former directors, including former Prime Minister Jenny Shipley and Sir Paul Collins, alleging they failed in their directorial duties by allowing the company to continue trading while it was insolvent. The liquidators are reportedly seeking around $50 million from the eight defendants, including Shipley.
ANZ, ASB, KIWIBANK STRONG IN HOME LOAN MARKET
ANZ NZ grew its home loan book by a net $1.275 billion in the March quarter, or 2.1%. ASB grew its book by a net $746 million, or 1.8%. Westpac NZ had net growth of $465 million, or 1.2%. BNZ also recorded 1.2% growth, or $360 million in its case. Kiwibank grew home loans by a net $304 million, or 2.2%. Reserve Bank sector credit data for housing loans showed 1.6% March quarter growth.
Meanwhile, residential mortgage borrowers are continuing to move to fixed term loans. By the end of April 73.7% of home loans by value were fixed, up from 73.1% in March, and 26.2% were floating, down from 26.9%. 
FARMERS GEAR UP
As dairy farmers come to grips with lower payouts from Fonterra, the rural sector has been gearing up. The latest Reserve Bank sector credit data shows agriculture debt rose 6.9% year-on-year in April, its fastest percentage growth since January 2010, to $55.407 billion. Elsewhere business credit rose 6.6% to $85.709 billion, and consumer debt rose 5.9% to $15.137 billion. Housing debt, meanwhile, rose 5.2%, its fastest pace of increase since June 2014, to $200.798 billion.
WHOLESALE RATES DOWN
The 90 day bank bill rate dropped -1 bps to 3.47%, while longer dated swap rates have fallen 5 bps across the entire curve. 
NZ DOLLAR DOWN
As of late this afternoon, it was down at 71.4 USc and 65.2 euro cents. Most notably, it decreased about a cent to 93.2 AUc. The TWI-5 is at 76.1. Check our real-time charts here.
You can now see an animation of this chart. Click on it, or click here.