Floating mortgage rate cuts take standard RESIMAC rate well under the banks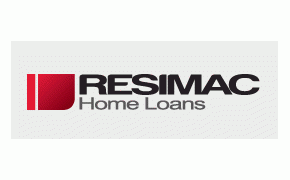 Non-bank lender RESIMAC has made a range of cuts to its floating, or variable, mortgage rates taking its standard floating rate for borrowers with a deposit of at least 20% well under bank rates.
RESIMAC has cut its carded variable rate for borrowers with loan-to-value ratios (LVRs) under 80% by 50 basis points to 6.09%. That compares to carded floating rates at the banks ranging from 6.39% at ICBC to 6.84% at HSBC.
The big five banks are between 6.59% and 6.75%. That's despite the 90-day bank bill rate being at 3.48% and market expectations of two cuts to the Official Cash Rate, currently at 3.5%, this year dropping it to 3%. (See more in time to cut unjustifiably high floating mortgage rates here).
RESIMAC has also cut its standard high LVR and low doc loan rates. Its rate for borrowers with LVRs between 80.01% and 85% is being cut 100 basis points to 6.59%, its rate for borrowers with LVRs between 85.01% and 90% is being reduced by 150 basis points to 7.09%. And the firm's low doc loan rate is being reduced by 50 basis points to 7.09%. 
An Australian firm, RESIMAC funds itself through issuing residential mortgage backed securities (RMBS). It also offers a range of "specialist" loans. More detail on them is here.
RESIMAC says the rate reductions are available as a "promotion" for the next three months. The new rates are effective immediately and will apply to all new business and pipeline loans that are yet to reach unconditional approval. The three month promotion will run until August 7. See all carded, or advertised, home loan interest rates here.
Launches deposit bonds in partnership with CBL
Meanwhile, RESIMAC says it's to start offering deposit bonds underwritten by Deposit Power, the Australian subsidiary of Auckland-based CBL Insurance Ltd. Mortgage broker Squirrel also recently started doing this. Deposit bonds act as a substitute for a cash deposit between signing a contract and settlement of a property deal. At settlement the purchaser is required to pay the full purchase price including the deposit. 
Adrienne Church, RESIMAC's New Zealand general manager, said a deposit bond guarantee through RESIMAC can be issued for all or part of the deposit required, up to 10% of the purchase price.
"In many cases, customers may prefer a more cost effective alternative to using their own cash. This product will have broad appeal with investors, who are using the equity in their current property and wanting to maximise their borrowings. Borrowers who would otherwise have to break a term deposit or sell their shares to obtain a cash deposit are also great candidates for a deposit bond," said Church.
She said RESIMAC was introducing deposit bonds after encountering hundreds of situations where a potential purchaser may not have ready access to the cash deposit required to secure their property, but are genuine purchasers.
"Deposit bonds can also add significant value to those buying at auction. When a customer intends to purchase a property at auction and pay the deposit using a deposit bond, the property details are left blank on the Guarantee Certificate which allows the customer to attend numerous auctions and have the option to use a single deposit bond guarantee certificate at any one of them," said Church.
"Another segment of the market that can really benefit from deposit bonds are customers who have sold their current home but funds are not yet available for the deposit on their new home. This will allow them to proceed with the purchase and provide the necessary time for funds to become available to complete the purchase on their new home."
She said if the purchaser defaults under the terms of the contract, CBL will pay the vendor in the contract within two working days after the receipt of all required documentation and information, and would seek reimbursement from the purchaser. This means the vendor will be covered for the nominated deposit amount in the event of default, as is the case with a cash deposit.
"The best part of this product is how cost effective and convenient it is to obtain a deposit bond. We are able to arrange, subject to eligibility criteria, a deposit bond guarantee for every approved borrower with RESIMAC Home Loans, which is valid for up to 6 months," said Church.
She said a $40,000 deposit guarantee will "most likely" cost the customer less than $1,000.
"This is often much cheaper than short term finance and they can continue to earn interest on their savings until settlement. If the customer does not use the Deposit Power Guarantee within 30 days of the date of issue, an administration fee will be deducted and the balance refunded to the borrower," said Church.