The OECD likes NZ's economic policy settings, but calls for more & broader taxes 'to improve the well-being of the most vulnerable members of society'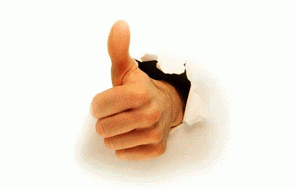 The OECD has called on New Zealand to raise tax revenues by instituting "environmental, land and capital gains taxes".
It says they may be necessary to "to improve the well-being of the most vulnerable members of society".
These are among recommendations in its 2015 Economic Survey of New Zealand published this morning.
Overall, the tone of the 151 page Survey is very positive.
It says strong fiscal and monetary policy frameworks and a healthy financial sector have yielded macroeconomic stability, underpinning growth.
They note employment is high, in large part thanks to flexible labour markets and ample immigration, business investment is robust, and households and firms are optimistic.
They also say well-being is high, although a considerable income gap with the top half of the OECD remains.
However, bottlenecks in housing, urban infrastructure and skills, inequalities in living standards, and rising environmental pressures all pose risks for sustaining growth. The government is moving to deal with these weaknesses, they say.
And although they say "housing poses some risks to the otherwise sound financial sector" the stresses in this sector do not attract much attention in the Survey.
It's key recommendations include:
Removing bottlenecks to sustain economic expansion
● Implement fiscal consolidation measures to reduce net debt, as planned, while continuing efforts to improve the well-being of the most vulnerable members of society. Allow the automatic stabilisers to operate fully.
● Provide guidance to regional authorities in the implementation of environmental and planning regulations, including the Resource Management Act. Reduce their economic costs and the scope for vested interests to limit competition or thwart rezoning and development that would be in the wider public interest.
● Implement infrastructure demand management strategies to reduce urban road congestion, notably congestion charging. Consider diversifying revenue sources for infrastructure funding, such as sharing in a revenue base linked to local economic activity or taxing the windfall gains that accrue to landowners from rezoning land for urban use.
● Draw lessons from the Canterbury Skills and Employment Hub (a labour-market matching scheme), trial it elsewhere and, subject to positive results, roll it out country-wide.
● More frequently update immigration skill shortage categories to reduce labour market bottlenecks.
Strengthen policies to reduce greenhouse gas emissions and water pollution
Terminate the transitional arrangements that halve the number of emission permits (and hence their price) needed by emitters in the NZ Emissions Trading Scheme. Develop a strategy to cut agricultural GHG emissions efficiently through a combination of pricing, regulation and R&D.
● Monitor the implementation of the 2014 National Policy Statement for Freshwater Management in regional plans to ensure water quality meets goals. Provide clearer technical guidance for regional councils. Ensure that information on environmental quality is comparable and reliable, in part by passing the Environmental Reporting Bill.
Implement co-ordinated reforms to make economic growth more inclusive
● Complement the recent welfare reform by following up people going off benefit, as planned, to ensure satisfactory outcomes. Strengthen the focus of social spending on lifting the long-term outcomes of the disadvantaged, including by improving coordination across the public sector.
● Raise the supply of social housing for low-income households. Increase targeted housing subsidies for low-income households that are not in social housing.
● Adopt a comprehensive approach to reducing obesity, covering personal actions, factors that influence physical activity and nutritional practices, and improved obesity management through primary care.
● Meet the 98% participation target for early childhood education. Ensure that the education provided is of high quality, includes programmes to enhance the involvement of parents and focuses more on the outcomes of children with disadvantaged backgrounds.
The full Survey is here.