A review of things you need to know before you go home on Thursday; Fed could spark mortgage rate hikes here; GDP bounces back; Real estate agencies in hot water over alleged price-fixing; NZD yo-yos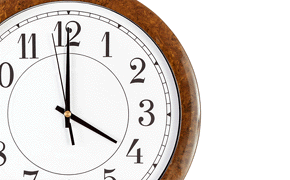 Here are the key things you need to know before you leave work today.
TODAY'S MORTGAGE RATE CHANGES
No mortgage rate changes today.
TODAY'S DEPOSIT RATE CHANGES
Rabo Direct has cut its RaboSaver account interest rate by 25bps to 2.25%, and its 1-month term deposit rate by 15bps to 2.40%.
FED'S HIKE MAY TRIGGER HIGHER MORTGAGE RATES HERE
The US Federal Reserve's call to raise its benchmark policy rate by 0.25% to 0.50% may signal the end of low fixed rate mortgage interest rates in New Zealand. While our Official Cash Rate influences our floating and very short term fixed rates, our wholesale interest rate swap markets really set the tone for our fixed mortgage rates. These are strongly influenced by the US debt market, and in the lead-up to today's cut, we've seen a steady rise in swap rates.
ECONOMIC GROWTH UPSWING
Overall economic growth bounced back in the September quarter, after a slow start to 2015, with tourism and strong population growth spurring activity. GDP rose 0.9% in the September quarter and was up 2.3% from a year ago. Yet inflation remains subdued enough to keep interest rates lower for longer.
Statistics New Zealand data also reveals per capita income fell after the population rose 1.8% and higher import prices reduced the purchasing power of incomes, reinforcing the risks the economy is growing in an income-lite and inflation-lite way.
REAL ESTATE AGENCIES ACCUSED OF PRICE FIXING
The Commerce Commission has filed price fixing charges against most of the country's largest real estate agencies, including Barfoot & Thompson Ltd, Harcourts Group Ltd, LJ Hooker NZ, Ray White (Real Estate) Ltd, and Bayley Corporation Ltd.
The charges filed in the Auckland High Court allege the companies breached the Commerce Act in 2013 and 2014 by agreeing on a planned industry response to Trade Me's changed pricing model. The Commission alleges the conduct occurred in response to Trade Me's change from a monthly subscription fee to a per-listing fee for properties advertised for sale on its website.
TARIFFS ON IT PRODUCTS TO GO
Negotiations around the World Trade Organisation's Information Technology Agreement have concluded, and will see tariffs from over 200 IT-related products, including GPS systems, MRI machines, touch screens and telecommunication satellites, removed. The WTO estimates that the value of global trade covered in the expanded Agreement is NZD 1.9 trillion annually. 
MINISTER CLAIMS NZ MEETS KYOTO CLIMATE TARGET
Climate Change Minister Paula Bennett says three reports released today show New Zealand met its target for reducing emissions under the first commitment period of the Kyoto Protocol and is on track to meet its 2020 target. The reports are available here. 
FED HAS LITTLE IMPACT ON LOCAL SWAPS
Mixed bag for swap rates with the yield curve steepening fractionally. Yields in the short end (1 - 4yrs) were down a 1-2bps and the longer end all up 1bps. The Fed interest rate hike had little impact on the local market today, although there has been some significant swap rate movements within the last week. The 90-day bank bill rate is up 1bp to 2.75%.
CURRENCY VOLATILITY
The early morning volatility in the NZD following the Fed rate hike announcement continued through into the afternoon session. The NZD/USD has traded within roughly a one cent range today. At one stage this morning we saw the Kiwi surging through 68c before some strong selling came in to knock it back down. The NZD is currently sitting at 67.4 USc and 93.9 AUc. The TWI-5 is at 73.1. Check our real-time charts here.
You can now see an animation of this chart. Click on it, or click here.