A review of things you need to know before you go home on Monday; service sector holds up, ANZ troops fan out, broadband progress, more heath workers, swaps rise and steepen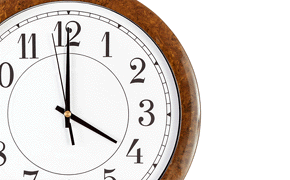 Here are the key things you need to know before you leave work today.
TODAY'S MORTGAGE RATE CHANGES
No significant mortgage rate changes to report today. However, we note that Westpac has cut its capped rates, and Kookmin Bank has cut a couple of fixed rates. Neither moves however are market-leading.
TODAY'S DEPOSIT RATE CHANGES
Kookmin Bank has reduced some [very attractive] term deposit rates, bringing them back to general market levels.
A HOLIDAY HIATUS?
New Zealand's services sector began 2016 with a lower but still solid level of expansion, according to the BNZ - BusinessNZ Performance of Services Index. The January PSI was 55.4, -3.1 points lower than December. It is hard to draw too many conclusions given the seasonal period involved. BNZ figures that together, the January PMI and PSI remains strong enough to suggest annual GDP growth running in the range of 3 to 4%.
KIWI COUP EXTENDS
Two senior lieutenants at ANZ have scored plum roles in the wider ANZ group. David Green now heads ANZ's businesses in South East Asia and India. He will be based in Singapore. Graham Turley is heading ANZ institutional business, based in Sydney. More here.
RURAL BROADBAND PROGRESS
4G is coming to the country at a quickening pace. Compared to a year ago, there has been a +32% rise rural households and businesses able to connect to a faster system. Almost 280,000 rural households and businesses can now access fixed wireless or improved fixed line broadband. Maybe this is behind the sharp rise in readers accessing our rural databases. (By comparison, only 43% of Auckland has access to UFB.)
'HEALTHY EARNERS'
The health sector continues its relentless growth. Its professionals continue to be among the highest paid of any sector. We love them; they are regularly rated as the most trusted of all workers. Data out today shows this workforce has grown by +17.5% in the past six years, with 2,185 more practicing doctors and 6,764 more nurses in 2015 than in 2009. All up, the sector now employes 97,800 people. It costs $15.9 bln to fund, much of it in salaries.
WHOLESALE RATES RISE, STEEPEN
NZ swap rates were +3 to +5 bps higher today following the final trading signals on Wall street at the end of last week. The trend was for a steepening. We won't get any more signals from Wall Street until Wednesday because tomorrow is a public holiday in the US. The 90-day bank bill rate slipped again today, this time by -2 bps and is now at 2.60%. Credit spreads fell back a little, although they are still high.
NZ DOLLAR HOLDS
The NZD fell, rose, and returned to its opening levels today. It is currently at 66.3 USc, 93.2 AUc and the TWI-5 is now at 70.7, almost the same as we reported this morning. Check our real-time charts here.
You can now see an animation of this chart. Click on it, or click here.