GDP grew 0.9% in Dec qtr and 2.5% for year; construction, retail and tourism strong; farming weak; Real disposable income per capita down 0.4% in 2015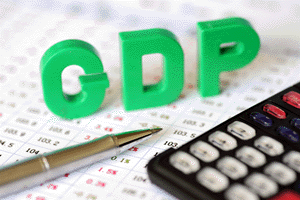 By Bernard Hickey
The New Zealand economy grew more than most economists expected in the December quarter as strong construction, retail and tourism sectors more than offset weaker farming production.
But the growth came mostly from strong migration, high household spending fueled partly by debt and further construction spending in Canterbury and Auckland. Per capita income fell, indicating productivity growth remained weak.
Statistics New Zealand reported GDP grew 0.9% in the quarter and was up 2.3% from the same quarter a year ago.
This quarterly growth was in line with the 0.9% growth in the September quarter and up from the 0.3% reported in each of the March and June quarters. Annual average growth for 2015 was 2.5%.
The result was stronger than the consensus economist forecast for 0.7% quarterly growth and growth from a year ago of 2.1%. Economists had forecast annual average growth of 2.4%. The Reserve Bank also expected the 0.7% quarterly growth.
Construction industry output grew 2.5% in the quarter as the Canterbury rebuild and Auckland housing construction contributed,, while retail and accommodation activity rose 1.7% as consumer spending and strong tourism activity affected activity. Agricultural output fell 1.7% for the quarter, while manufacturing fell 0.4%.
However, real national disposable income per capita, which takes into account population growth and changes in the purchasing power of income, fell 0.1% for the quarter and 0.4% for the year after a 1.9% rise in the population and a 2.0% fall in the terms of trade. Real GDP per capita rose 0.3% for the quarter and was up 0.3% from the same quarter a year. Expenditure per person in current prices fell 0.7% in the quarter and was up 1.4% from the same quarter a year ago.
Household spending rose 1.0% for the quarter, with durable goods spending up 0.8% and non-durable goods spending, which includes food, petrol and alcohol, rose 1.1% for the quarter.
Investment in fixed assets fell 1.1% for the quarter with plant, machinery and equipment investment down 11.7% during the quarter.
Economy juiced by migration, tourism, building
The GDP figures paint a picture of an economy growing at or slightly above its trend levels because of strong construction spending in Auckland and Christchurch, record high net migration, solid and partly-debt fueled household spending and strong spending by tourists.
But the detail showing a second consecutive quarter of falling per capita disposable income suggest the growth has come from adding more labour and resource inputs, rather than increasing productivity and output per hour -- the best long term indicator of an improving economy. Inflation also remained very weak, with the implicit price deflator for GDP falling 1.2% in the December quarter from the September quarter and being down 0.2% from the December quarter a year ago.
The New Zealand dollar jumped more than half a cent to 67.6 USc on the result, having already risen more than 1 USc before the data because of the US Federal Reserve's lowering of its forecast interest rate track. Wholesale interest rates rose a couple of basis points. The currency dipped back to its pre-GDP levels by late afternoon.
Economist reaction
Westpac Senior Economist Michael Gordon said construction and retail exhibited impressive strength, while mining, manufacturing and agriculture were surprisingly weak.
"Through the year GDP growth of 2.3% sounds impressive, until one considers that population growth over the same period was around 2%. GDP growth per capita is actually very sluggish at present," Gordon said, adding he still expected a slight slow-down in growth early in 2016.
ASB Economist Kim Mundy the growth was stronger than expected due to strong business services demand, retail spending and construction. She said ASB still expected the Reserve Bank to wait until June before cutting the OCR again to 2.0%, but the risks remained skewed to an earlier move.
"While headline growth appears reasonable and encouraging, underlying per capita income growth remains flat and highlights NZ's economic vulnerabilities going forward," Mundy said.
ANZ's Mark Smith said the better than expected result was not large enough to change the Reserve Bank's direction on interest rates. He also pointed to a 0.3% contribution to growth from a seasonal balancing item which indicated the out-performance relative to economist forecasts had some 'statistical noise' in it.
"We are now well into 2016, with slowing global growth, dairy wobbles and tightening financial conditions flagging downside risks," Smith said.
"Viewed in combination with low inflation and easing inflation expectations, that's an environment where the odds favour an even lower OCR," he said.
Political reaction
Finance Minister Bill English said he was pleased growth picked up in the second half of the year, which he said showed the Government's programme continued to deliver results.
"Despite the dairy industry doing it tough at the moment, we are in the unusual situation of solid growth, more employment and higher wages, but very low inflation," English said.
"The outlook remains for continued moderate economic growth," he said.
Green Finance Spokeswoman Julie Anne Genter said the figures highlighted the gap between the tradable and non-tradable parts of the economy, which was now the biggest it had been since the sectors began diverging in 2000.
The tradale part shrunk 0.8% in the December quarter, while the non-tradable part grew 0.9%.
"The GDP data tells a tale of a two-speed economy: the spending side of the economy is growing while the internationally competitive part of our economy is struggling," Genter said.
"After seven years, National are failing to rebalance the economy towards saving, investment, and exports and away from borrowing and consumption," she said, adding the Green Party recommended a capital gains tax, greater R&D spending and strengthening Kiwibank to increase banking competition.
CTU Economist Bill Rosenberg said the data showed productivity lagging behind raw GDP growth, with output per hour worked falling 0.1% over the quarter and being up only 0.2% from the same quarter a year ago.
"Productivity forms the basis for a better standard of living - if it flows through into wages. We need strongly rising rather than falling productivity to really improve future incomes," Rosenberg said.
He pointed to a 2.6% fall in business investment over the quarter and a fall of 1.4% over the year.
"The Government needs to do more to support productive investment in businesses rather than speculation in real estate," he said, adding that strong tourism sector growth produced insecure and low paid jobs.
"As a nation we are producing more and getting less for it."
(Updated with more detail, reaction from economists and market, chart)