A review of things you need to know before you go home on Friday; TD rates up, consumer confidence up, job ads up, tall men earn more, another huge Auckland project, swap rates up, NZD up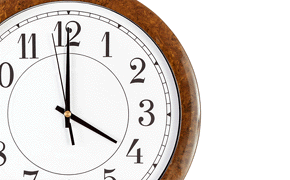 Here are the key things you need to know before you leave work today. (Updated to correct an error on the ASB rate.)
TODAY'S MORTGAGE RATE CHANGES
No changes to report today.
TODAY'S DEPOSIT RATE CHANGES
ASB (and BankDirect) launched a 7 month special rate of 3.60%, which is only available until September 30. RaboDirect increased their 6 month TD to 3.50%, a +20 bps rise. Their Term PIE also increased to the same level, and that means the equivalent yield for someone on the 33% tax rate is now 3.76%.
'BLOOMING MARVELOUS'
That is the headline ANZ used when it reported today's New Zealand consumer confidence index for September. Consumers are feeling more confident about the future as well as remaining upbeat about the right here and now. A net 31% expect to be better off financially in 12 months' time, up +6 points on the month prior. Net optimism regarding the short-term economic outlook lifted from +5 to +12. Confidence regarding the long-term economic outlook increased from +10 to +14. House price expectations hit a new high. These results probably came as a bit of a surprise to ANZ chief economist Cameron Bagrie who has trying to set a less bullish tone recently, following the line of his boss. But it appears not everyone outside of ANZ has gotten that memo yet.
JOBS DEMAND 'STRENGTHENING RAPIDLY'
The good-news story extends to job ads in August. Job ads rose 3.1% in August (seasonally adjusted) – the seventh consecutive monthly lift – to be 12.1% higher than a year ago (3-month average). That's a sign of a strong labour market. Internet job advertising lifted 2.0% in August (sa), while newspaper job advertising, which is much more volatile amidst a declining trend, rose 22.0% m/m (sa). Auckland job ads are 14.1% higher than a year ago, and Wellington job ads are up 11.5% y/y in what has been quite a spectacular turnaround in 2016. The slowdown in the rebuild effort continues to weigh on the Canterbury labour market, with job ads 8.8% lower than a year ago (3-month average).
FOREIGNERS PREFER NOMINAL
Data out today shows that $77.7 bln of Government securities are held in secondary markets, 61.8% of which ($48 bln) is held by non-residents. $12.6 bln of the total is held as inflation-indexed (linker) bonds but foreigners only hold 39% of these.
TALL & HIGH
The latest findings from Roy Morgan Research confirm that there seems to be a correlation between a person's height and their income, particularly where men are concerned. That's right: while the average Australian man is 176cm (just over 5'9"), those on incomes of $200,000 tend to be considerably taller.
ANOTHER HUGE AUCKLAN PROJECT ANNOUNCED
The Government said today that it will redevelop 300 existing Housing New Zealand properties into about 1200 new homes in Northcote. The $750 mln project will transform the existing 300 properties into about 1,200 higher spec houses. "The number of HNZ homes will increase from 300 to 400 and a further 600-800 properties will be sold as a mix of affordable and market housing," they said. As part of the new Auckland Unitary Plan, Housing NZ is set to build a lot more. The old plans only enabled HNZ to increase its housing stock from about 28,000 to 31,000. The new plan enables approximately 60,000 homes on the equivalent land area, Auckland-wide. No word today on where the labour force for this big new addition will come from (or live while it is under construction). Today's announcement pumps our 'major Auckland project' list up to $28.3 bln of work.
THINGS LOOKING UP FOR DAIRY
Take a look at today's update by the USDA of Oceania dairy prices. The rise and rise of cheese and especially butter prices from their surveys are pretty impressive. There is another GDT auction next week and today's futures market bidding is showing good gains too.
WHOLESALE RATES RISE
Swap rates rose and steepened today. They are up +1 bp at the short end, up +3 bp at the long end. You can find our chart for all terms of swap rates here. The 90 day bank bill rate is unchanged at 2.24%.
NZ DOLLAR RISES
Our dollar has risen from where we were at this time yesterday. It is now at 73.2 USc. On the cross rates, it is at 97.3 AUc and 65.1 euro cents. The Trade Weighted Index (TWI-5) at 76.5. Check our real-time charts here.
You can now see an animation of this chart. Click on it, or click here.