A review of things you need to know before you go home on Monday; Kiwibank hikes TD rate, confidence rises, Synlait finally makes a decent profit, services expanding, swaps and NZD steady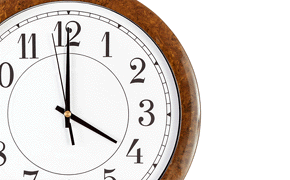 Here are the key things you need to know before you leave work today.
TODAY'S MORTGAGE RATE CHANGES
No changes to report today.
TODAY'S DEPOSIT RATE CHANGES
BNZ cut its savings account rates by -5 bps to 0.50%. Kiwibank raised its six month term deposit rate by +10 bps to 3.60%.
CONFIDENCE DEPENDS ON INCOME
Westpac reported its quarterly consumer confidence data today, which mirrors the ANZ version pretty well. See them both charted here. Westpac's intreptation is that "households are feeling a bit more upbeat. But just a little bit." They noticed that "things look a bit different for those households earning less than $50,000 a year. These households did report a slight improvement in confidence in September. Nevertheless, they remain noticeably less upbeat about the economic environment than others households."
FINALLY, AN OK RETURN (6.3% OF SALES)
Dairy company Synlait has reported a tripling of their profit for their long-suffering shareholders on the back of strong demand for infant formula. They raised their 2015/16 payout marginally to $4.02, and have set a higher forecast payout for 2016/17 of $5/kgMS. This is a company owned 39% by Chinese SOE Bright Foods. It has been a regular underperformer, but this year is the best in the past five in terms of profits. Still, its revenue is still -9% lower than two years ago. Fonterra will be reported its result on Thursday. Here is a list of dairy payout levels by dairy company.
A BRIGHTER OUTLOOK
Today brought more rises in WMP dairy futures pricing. On top of last week's gains, this indicated the dairy auction on Wednesday should be a good one again.
SUPER SERVICE RETURNS
New Zealand's services sector expanded faster in August in all main areas, according to the BNZ - BusinessNZ Performance of Services Index. The key PSI sub-indexes improved from July, with activity/sales (61.6) and new orders/business (60.8) both rising back above the 60 point range, which are very high levels.
A POSITIVE START
Apart from the ASX200 (which has had an embarrassing delayed opening), all the equity markets in our time zone are higher today. Taiwan is up +2.4%, while Hong Kong and Shanghai are both up more than +0.5%. The NZX is up only very marginally however.
KNOW YOUR CREDIT SCORE?
The launch of CreditSimple.co.nz today gives New Zealanders instant and free online access to their credit scores for the first time. 92% of Kiwis don't know their credit score and 72% don't know what a credit score is. Credit scores are a common test of credit-worthiness in the US and Australia, but in New Zealand many people are unaware of the power credit scores have in determining whether they can get a mortgage, take out a personal loan or even open an electricity account. Credit scores also give financial institutions the ability to risk-price their offers. "From ..." will become ubiquitous.
WHOLESALE RATES STEADY
Swap rates are only minorly changed today, up +1 or +2 bps across the curve. You can find our chart for all terms of swap rates here. The 90 day bank bill rate is down -1 bp at 2.23%.
NZ DOLLAR SETTLES IN
Our dollar has risen back over 73 USc after being below that level over the weekend. It is now at 73.1 USc. On the cross rates, it is at 96.9 AUc and 65.4 euro cents. The Trade Weighted Index (TWI-5) at 76.5, exactly where it was at this time on Friday. Check our real-time charts here.
You can now see an animation of this chart. Click on it, or click here.