A review of things you need to know before you go home on Tuesday; optimism on dairy prices, volatile farm prices, some lifestyle property sales sag, OIO approves SFF partnership, farmer confidence surges, swaps and NZD steady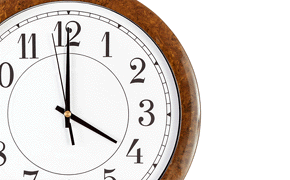 Here are the key things you need to know before you leave work today.
TODAY'S MORTGAGE RATE CHANGES
No changes to report today.
TODAY'S DEPOSIT RATE CHANGES
No significant changes today.
FAST RISING PRICES
There is a dairy auction tomorrow morning. The futures market thinks it is going to be strong. Today's trading suggests WMP prices could be +9% higher tomorrow. That would be on top of +7.7% at the last auction, +12.7% at the one before and +6.6% at the one before that. If it materialises, that would mean prices are +36% higher than at the end of July. We will know in less than 12 hours.
FARM PRICES VOLATILE
The number of farm sales were up slightly in August by about +6%, up about +10% for an average August. Prices overall are up too, and there are some substantial movements in some key dairy areas. Prices per hectare are down -22% in Northland from the same month a year ago, down -30% in the Waikato, but up sharply in Taranaki, Otago and Southland. Grazing land prices were down -10% overall, driven by some big falls in Northland, Canterbury and Southland.
VARIABLE TRENDS
Lifestyle block sales were up +5.5% in volume nationally in August from the same month a year ago, with Canterbury, Otago and Southland leading the way. But they are down quite noticeably in Auckland (-19%) and the Waikato (-12%).
APPROVED
The Overseas Investment Office has approved the Silver Fern Farms partnership with Shanghai Mailing. Shanghai Maling will invest $261 mln into the company to create a 50/50 partnership - but the Chinese will appoint the chairman who will have a casting vote. The deal is now unconditional and is set to complete on 4 January 2017. On the other hand, the company will fail if farmers ever withhold stock, so in effect the future of this partnership is in farmers hands. Shanghai Mailing controls a huge distribution network in China. This deal forces Silver Fern Farms to process product consumers want.
CONFIDENCE SURGES
Farmer confidence has surged higher. The Rabobank survey – completed earlier in the month – found the number of farmers expecting the rural economy to improve had risen to 48% (up from 25% last quarter), 37% were expecting it to remain the same (down from 52%), while only 13% were expecting the agricultural economy to worsen (down from 22%).
GOVERNMENT PROBING INTERCHANGE FEES
The Government is reportedly probing Retail New Zealand's claims that the costs merchants face from interchange fees on credit and debit cards, excluding EFTPOS, are too high.
WHOLESALE RATES STEADY
Swap rates are only minorly changed today, up +1 or +2 bps across the curve. You can find our chart for all terms of swap rates here. The 90 day bank bill rate is up by 1+ bp at 2.24%.
NZ DOLLAR INCHES UP
Our dollar has risen marginally again today. It is now at 73.2 USc. On the cross rates, it is at 97 AUc and 65.5 euro cents. The Trade Weighted Index (TWI-5) at 76.6, exactly where it was at this time on Friday. Check our real-time charts here.
You can now see an animation of this chart. Click on it, or click here.