Labour challenges Key view that "virtually 100%" of building consents turn into actual houses; Twyford cites Statistics NZ estimates of new dwellings being 800 a month or 13% lower than dwelling consents since 2014; Smith insists almost all will be built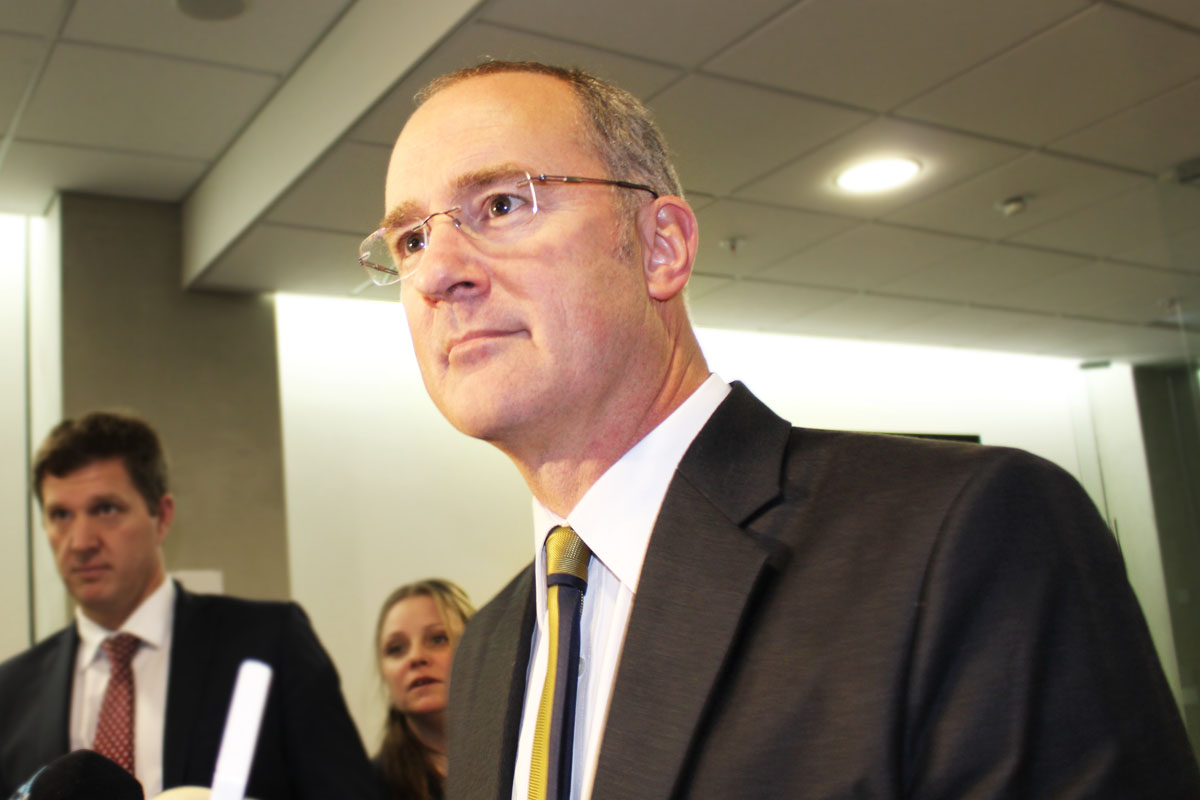 By Bernard Hickey
Labour's Housing Spokesman Phil Twyford has challenged the view of Prime Minister John Key and Housing and Building Minister Nick Smith that almost all the consents issued for new homes turn into actual homes within six months.
Citing Statistics New Zealand figures showing a consistent gap of around 800 homes per quarter nationally between dwelling estimates and building estimates since mid 2014, Twyford said the data showed there had been 12.5% fewer new homes built than were consented since National took office in 2008.
"While there is no population estimate data for Auckland, if you were to assume the same rate applied as nationwide, that would be 5,040 fewer homes in Auckland," Twyford said.
The Independent Hearings Panel estimated a housing shortage in Auckland of 40,000 earlier this year, and Auckland's current annual rate of less than 10,000 dwelling consents remains well below the 13,000 to 15,000 seen needed just to keep up with population growth, let alone eat into the existing shortage. The challenge from Twyford raises questions over whether delays in Auckland could further worsen that shortage, at least in the short term.
Labour queried the Government and Statistics New Zealand after John Key said in Parliament on June 1 that the conversion rate between consents and actual buildings was "virtually 100%."
Labour cited a comparison between building consent figures and Statistics NZ's separate dwelling estimates for the gap of around 13%.
Statistics NZ demographer Kim Dunstan confirmed to Labour the scale of the discrepancy and said it related to a weighting applied to past censuses and building consents data, relating to demolitions and consents that were not fulfilled.
"The estimates apply a weighting factor to the building consents to allow for building consents which are not fulfilled, for demolitions, for dwellings which become uninhabitable (eg fire damaged), etc," Dunstan said in response to Labour's query. "The weighting factor is based on the observed past patterns using census data and building consents," Dunstan added.
One reason for the 12-13% gap cited by Statistics NZ between the 2006 and 2013 censuses was the unusually high number of demolished or uninhabited buildings in Christchurch after the earthquakes, it was subsequently pointed out.
Smith "very confident" of consent completion rate
Smith said he was confident from official advice that more than 99% of consents turned into actual buildings, given past census counts.
"If I compare the number of houses over recent censuses and I compare that with the number of building consents that are issued for that period, and I've looked at that analysis both for Auckland and for New Zealand, there is a very, very strong correlation -- less than 1% difference between the number of building consents issued and the number of houses that are then counted at the five year census, and so I have a very high level of confidence," Smith said.
"The average that my ministry advises for the time from a building consent to the home being completed is nine months. Quite clearly there'll be some at six. For urban developments for townhouses and apartments it tends to be a bit longer," he told reporters in Parliament.
In a response to a Labour request for official information, Smith said it would be surprising for someone to spend more than NZ$10,000 on a consent and then not proceed to build a home.
He referred to an increase in the number of dwellings in the Auckland region between the 2006 and 2013 censuses of 33,777, while the number of consents issued with a six month lag was 33,703.
The debate is unlikely to be settled until after the next Census in 2018, when Statistics NZ will get a chance to 'road-test' its estimates of the number of households since 2013 with an actual count.
Delays with apartments, skilled staff and funding
The gap referred to by Twyford may relate to particular delays in Auckland since 2014, particularly with the larger percentage of dwelling consents relating to apartments, and to widely reported delays in finding skilled staff and in infrastructure building in Auckland.
Developers have also reported in recent months that banks have pulled funding or rejected loan requests for consented developments. The gap may also be partly explained by the demolitions and the number of uninhabitable houses referred to by Statistics New Zealand.
(Updated to include more detail on effects of Christchurch earthquakes on the consents-to-dwellings gap)