The latest tax transparency report by the Australian Tax Office shows few large companies actually pay tax at the official rate. Just eight of them pay 43% of all tax actually paid by this group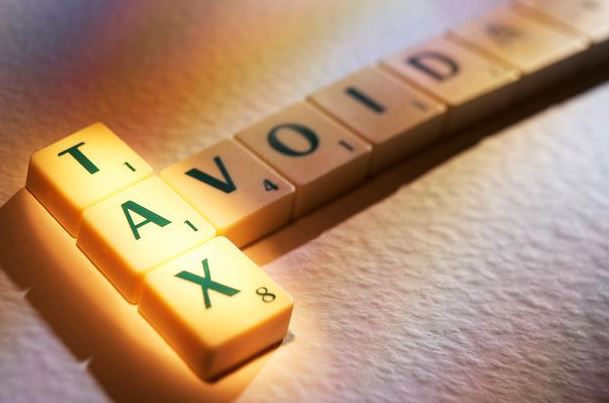 The Australian Tax Office is into transparency. Large companies have their summary tax situation published.
More than a third of large public and private companies paid no tax in 2014-15, according to data released by the Australian Taxation Office (ATO).
The ATO's latest corporate tax transparency report showed 36% of large firms had zero tax payable in 2014-15.
However, this is a slight improvement on the prior 2013-14 financial year, where it was nearly 38%.
The entities covered by the report are public and foreign firms with an income of AU$100 mln or more and companies privately owned by Australian residents with an income of AU$200 million-plus.
There were 1,904 companies that fell into these categories.
These companies had "total income" in Australia (revenues) of AU$1.78 tln in 2014/15 and declared Australian taxable income of 9.5% of that or AU$169 bln. They paid 24.8% of that in tax, or AU$41.9 bln.
In fact, the four major banks and the two big miners alone paid 36% of all the tax in this list of 1,904 companies. If you add Shell and Telstra, this eight pay 43% of all tax in this group. That is a huge vulnerability for the Australian tax system. Of those that do pay, the majority pay at a very low level.
The ATO notes that "no tax paid does not necessarily mean tax avoidance", as "the aggregate figures listed cannot and do not reflect the complexity of the tax system".
Here is a list of some of the large companies operating in Australia that may also have business interests or related companies in New Zealand. There are 215 companies in this abbreviated list and a third of them paid zero tax.
| | | | |
| --- | --- | --- | --- |
| Name | Total income AU$ | Taxable income AU$ | Tax payable AU$ |
| ACCENTURE AUSTRALIA HOLDINGS PTY LTD | 1,513,504,329 | 126,759,646 | 34,274,290 |
| AIRBUS GROUP AUSTRALIA PACIFIC HOLDINGS PTY LIMITED | 708,118,121 | 41,625,352 | 9,803,522 |
| ALLIANZ AUSTRALIA LIMITED | 4,032,821,902 | 485,363,034 | 135,459,060 |
| AMAZON CORPORATE SERVICES PTY LTD | 148,291,151 | 14,231,351 | 4,269,405 |
| AMERICAN EXPRESS AUSTRALIA LIMITED | 925,900,000 | 6,730,780 | 0 |
| AMERICAN EXPRESS CREDIT CORPORATION | 241,267,585 | 49,285,175 | 14,785,552 |
| AMERICAN EXPRESS INTERNATIONAL INC AUSTRALIA BRANCH | 112,756,201 |   | 0 |
| AMP LIMITED | 31,349,767,906 | 5,843,662,310 | 586,659,669 |
| ANSELL LIMITED | 315,130,682 | 10,128,071 | 0 |
| ANSVAR INSURANCE LIMITED | 160,354,213 | 2,884,933 | 865,480 |
| APN NEWS & MEDIA LIMITED | 418,426,121 | 27,324,299 | 0 |
| APN OUTDOOR GROUP LIMITED | 231,387,369 | 2,306,207 | 595,420 |
| APPLE PTY LTD | 8,348,192,650 | 487,996,001 | 146,295,503 |
| ARNOTTS BISCUITS HOLDINGS PTY LTD | 1,378,202,558 | 113,258,867 | 26,424,064 |
| ASSA ABLOY AUSTRALIA PACIFIC PTY LTD | 277,587,248 | 32,176,857 | 8,022,161 |
| ASTRAZENECA HOLDINGS PTY LIMITED | 1,080,159,308 | 68,641,796 | 16,802,800 |
| ASX LIMITED | 867,647,416 | 570,505,918 | 168,968,655 |
| AT&T GLOBAL NETWORK SERVICES AUSTRALIA PTY LIMITED | 136,504,036 | 8,512,066 | 2,553,620 |
| ATLAS COPCO SOUTH PACIFIC HOLDINGS PTY LTD | 630,652,652 | 10,860,882 | 3,148,966 |
| AUSTRALIA AND NEW ZEALAND BANKING GROUP LIMITED | 30,003,815,057 | 8,673,609,240 | 2,072,457,658 |
| AUSTRALIAN FINANCE GROUP LTD | 489,327,866 | 23,320,027 | 6,996,008 |
| AUSTRALIAN LAMB COMPANY PTY LTD | 311,553,793 | 10,414,328 | 1,986,130 |
| AUSTRALIAN POSTAL CORPORATION | 6,352,627,297 |   | 0 |
| AUSTRALIAN RAIL TRACK CORPORATION LTD | 858,790,166 | 34,602,895 | 0 |
| AUSTRALIAN SCHOLARSHIPS GROUP FRIENDLY SOCIETY LIMITED | 246,090,647 | 72,594,198 | 18,241,550 |
| AVIS MANAGEMENT PTY LTD | 767,528,632 | 30,709,232 | 9,172,238 |
| BABCOCK & BROWN INTERNATIONAL PTY LTD | 387,165,663 |   | 0 |
| BAIN INTERNATIONAL INC | 107,487,400 | 22,800,721 | 6,840,216 |
| BANK OF AMERICA NATIONAL ASSOCIATION | 278,140,549 |   | 0 |
| BANK OF CHINA LIMITED SYDNEY BRANCH | 842,623,820 | 240,613,742 | 65,055,924 |
| BANK OF QUEENSLAND LIMITED | 2,454,848,690 | 417,120,410 | 123,319,329 |
| BARCLAYS BANK PLC | 510,736,984 |   | 0 |
| BASF AUSTRALIA LTD | 585,306,255 |   | 0 |
| BAYER AUSTRALIA LIMITED | 1,020,375,796 | 68,278,813 | 12,687,492 |
| BBC WORLDWIDE AUSTRALIA HOLDINGS PTY LTD | 131,795,583 | 3,220,395 | 0 |
| BECA PTY LTD | 114,682,695 | 3,027,320 | 0 |
| BECHTEL AUSTRALIA PTY LTD | 9,480,923,171 | 993,953,649 | 298,186,095 |
| BEGA CHEESE LIMITED | 888,064,022 | 21,098,172 | 4,611,137 |
| BEIERSDORF AUSTRALIA LIMITED | 164,790,281 | 10,758,228 | 3,227,468 |
| BELLAMY'S AUSTRALIA LIMITED | 125,306,282 | 13,462,447 | 4,019,963 |
| BHP BILLITON LIMITED | 33,044,169,721 | 6,338,539,254 | 1,718,329,663 |
| BLACKMORES LIMITED | 364,848,806 | 84,037,223 | 20,194,481 |
| BLUESCOPE STEEL LIMITED | 4,975,881,786 | 353,907,424 | 0 |
| BMW AUSTRALIA LTD | 2,261,474,636 | 172,543,761 | 51,763,128 |
| BOEING AUSTRALIA HOLDINGS PTY LTD | 1,104,498,300 | 147,951,932 | 0 |
| BRIGHT FOOD GROUP HOLDINGS PTY LTD | 543,410,036 | 14,244,257 | 4,217,915 |
| BT AUSTRALASIA PTY LIMITED | 246,186,077 | 19,030,702 | 5,709,211 |
| BUNZL AUSTRALASIA LIMITED | 604,492,990 | 10,235,425 | 3,026,892 |
| BURNS PHILP & CO PTY LIMITED | 1,621,296,610 |   | 0 |
| CALTEX AUSTRALIA LIMITED | 26,396,492,748 | 18,752,491 | 4,461,180 |
| CANON AUSTRALIA PTY LIMITED | 780,575,989 | 41,362,558 | 1,259,083 |
| CAPGEMINI AUSTRALIA PTY LIMITED | 250,161,867 |   | 0 |
| CASH CONVERTERS INTERNATIONAL LIMITED | 278,176,259 | 6,819,351 | 1,925,804 |
| CBRE PTY LTD | 413,129,930 | 50,256,968 | 15,077,090 |
| CHEVRON AUSTRALIA HOLDINGS PTY LTD | 3,088,416,159 |   | 0 |
| CHINA CONSTRUCTION BANK CORPORATION | 507,712,569 | 109,559,969 | 32,867,991 |
| CHRISCO HAMPERS AUSTRALIA LIMITED | 142,030,724 | 6,111,154 | 1,833,346 |
| CISCO SYSTEMS AUSTRALIA PTY LTD | 1,572,136,322 | 68,126,440 | 19,670,951 |
| CITIGROUP PTY LTD | 2,457,836,466 | 286,127,221 | 85,838,167 |
| COCA-COLA AMATIL LIMITED | 3,682,016,170 | 375,396,012 | 104,609,471 |
| COLGATE PALMOLIVE PTY LTD | 810,092,139 | 110,020,209 | 32,214,523 |
| COLLIERS INTERNATIONAL HOLDINGS (AUSTRALIA) LIMITED | 233,546,383 | 39,682,952 | 9,521,904 |
| COMMONWEALTH BANK OF AUSTRALIA | 44,216,128,308 | 10,795,572,337 | 3,107,074,610 |
| COMPUTERSHARE LIMITED | 881,275,002 | 137,270,491 | 32,153,296 |
| CORELOGIC AUSTRALIA HOLDINGS PTY LIMITED | 103,197,033 |   | 0 |
| COUNTRY ROAD GROUP PTY LTD | 897,999,216 | 103,498,315 | 30,662,212 |
| CREDIT CORP GROUP LIMITED | 186,816,647 | 66,453,081 | 19,898,671 |
| CREDIT SUISSE HOLDINGS (AUSTRALIA) LIMITED | 359,154,840 |   | 0 |
| CROWN RESORTS LIMITED | 3,647,371,874 | 555,809,648 | 156,977,161 |
| CSR LIMITED | 1,850,624,117 |   | 0 |
| DAIKIN AUSTRALIA PTY LTD | 435,215,291 | 25,237,471 | 7,027,737 |
| DAIMLER AUSTRALIA/PACIFIC PTY LTD | 3,217,537,000 | 196,310,607 | 58,893,182 |
| DAIRY FARMERS MILK CO-OPERATIVE LIMITED | 142,323,629 | 527,673 | 0 |
| DATACOM AUSTRALIA HOLDINGS PTY LIMITED | 377,681,565 | 8,341,196 | 1,705,610 |
| DELL AUSTRALIA PTY LIMITED | 267,432,889 | 11,954,730 | 3,370,120 |
| DEUTSCHE BANK AKTIENGESELLSCHAFT | 1,175,691,595 | 60,156,718 | 18,047,015 |
| DIAGEO AUSTRALIA LIMITED | 532,554,444 | 24,236,727 | 7,271,018 |
| DOW AGROSCIENCES AUSTRALIA LIMITED | 159,281,851 |   | 0 |
| DOW CHEMICAL (AUSTRALIA) LIMITED | 247,551,068 |   | 0 |
| DOWNER EDI LIMITED | 5,816,965,428 | 192,682,506 | 4,668,204 |
| DULUXGROUP LIMITED | 1,563,028,227 | 151,752,308 | 40,083,994 |
| DUPONT (AUSTRALIA) PTY LIMITED | 300,493,482 | 50,313,225 | 11,552,564 |
| DYSON APPLIANCES (AUST) PTY LIMITED | 235,281,757 | 5,720,275 | 1,707,458 |
| ECOLAB PTY LTD | 401,495,501 | 26,862,204 | 7,475,832 |
| ELDERS LTD | 1,387,703,258 | 3,194,574 | 0 |
| ELI LILLY AUSTRALIA PTY LIMITED | 246,410,409 | 30,224,983 | 6,210,225 |
| EMIRATES AIRLINE | 184,831,279 |   | 0 |
| ESTEE LAUDER PTY LIMITED | 227,737,547 | 35,721,240 | 10,716,372 |
| ETIHAD AIRWAYS PJSC | 356,524,858 |   | 0 |
| EUROPCAR HOLDING PTY LTD | 174,775,062 |   | 0 |
| EXXONMOBIL AUSTRALIA PTY LTD | 8,464,272,972 |   | 0 |
| FAIRFAX MEDIA LIMITED | 1,449,718,642 | 91,856,465 | 23,350,324 |
| FEDERAL EXPRESS (AUSTRALIA) PTY LTD | 228,612,085 | 73,427,159 | 22,028,148 |
| FISHER & PAYKEL AUSTRALIA HOLDINGS LIMITED | 592,942,631 | 10,688,558 | 3,206,567 |
| FLETCHER BUILDING (AUSTRALIA) PTY LTD | 2,890,992,098 | 8,787,543 | 2,636,263 |
| FLETCHER BUILDING INTERNATIONAL LP | 227,412,647 | 6,567,156 | 1,813,556 |
| FLEXIGROUP LIMITED | 375,990,746 | 111,805,758 | 33,541,727 |
| FLIGHT CENTRE TRAVEL GROUP LIMITED | 1,449,342,729 | 316,982,181 | 93,093,013 |
| FORD MOTOR COMPANY OF AUSTRALIA LTD | 2,496,821,478 |   | 0 |
| FOXCONN AUSTRALIA PTY LIMITED | 209,038,734 |   | 0 |
| FUJI XEROX AUSTRALIA PTY. LTD | 1,200,463,440 | 82,408,978 | 18,360,259 |
| FULTON HOGAN AUSTRALIA PTY LTD | 1,423,312,686 | 43,537,043 | 6,202,230 |
| GE CAPITAL HOLDINGS PARTNERSHIP LLP | 2,446,697,321 | 342,728,617 | 102,762,624 |
| GENERAL MOTORS AUSTRALIA LTD | 3,704,748,755 |   | 0 |
| GLAXOSMITHKLINE HOLDINGS PTY LTD | 1,366,256,159 | 32,928,130 | 9,878,439 |
| GLENCORE INVESTMENT PTY LIMITED | 4,968,756,911 | 108,107,993 | 0 |
| GOLDMAN SACHS HOLDINGS ANZ PTY LIMITED | 634,449,267 |   | 0 |
| GOODMAN FIELDER PTY LIMITED | 743,663,522 |   | 0 |
| GOOGLE AUSTRALIA PTY LIMITED | 438,687,915 | 106,097,095 | 12,171,091 |
| GRANT THORNTON AUSTRALIA LIMITED | 223,989,072 | 36,271,874 | 10,881,562 |
| HARLEY DAVIDSON AUSTRALIA PTY LTD | 247,984,321 | 15,839,927 | 4,751,978 |
| HARVEY NORMAN | 1,307,199,315 | 292,828,570 | 82,332,048 |
| HEINZ WATTIE'S PTY LTD | 714,590,552 | 6,976,750 | 0 |
| HERTZ INVESTMENT (HOLDINGS) PTY LTD | 334,141,167 |   | 0 |
| HONDA AUSTRALIA PTY LTD | 878,855,918 | 16,088,878 | 0 |
| HSBC AUSTRALIA HOLDINGS PTY LIMITED | 1,370,536,181 | 309,845,637 | 90,993,364 |
| HUAWEI TECHNOLOGIES (AUSTRALIA) PTY LIMITED | 501,988,508 | 33,706,424 | 8,579,642 |
| HYUNDAI MOTOR COMPANY AUSTRALIA PTY LIMITED | 2,098,038,419 | 54,423,648 | 16,327,094 |
| IBM A/NZ HOLDINGS PTY LIMITED | 3,627,755,348 | 49,341,621 | 0 |
| IKEA PTY LIMITED | 883,459,585 | 41,701,035 | 12,510,310 |
| ING AUSTRALIA HOLDINGS LIMITED | 2,704,506,882 | 404,604,017 | 112,823,928 |
| INSURANCE AUSTRALIA GROUP LIMITED | 15,064,544,480 | 746,691,353 | 68,279,315 |
| IVECO TRUCKS AUSTRALIA LIMITED | 352,939,145 |   | 0 |
| J. J. RICHARDS & SONS PTY LTD | 762,250,424 | 86,839,806 | 23,367,407 |
| JAMES HARDIE RESEARCH (HOLDINGS) PTY LIMITED | 335,029,355 |   | 0 |
| JB HI-FI LIMITED | 3,457,142,146 | 204,981,444 | 61,494,309 |
| JBWERE LIMITED | 130,489,619 |   | 0 |
| JOHNSON & JOHNSON PTY LTD | 1,516,661,490 | 135,405,325 | 34,962,939 |
| JP MORGAN AUSTRALIA GROUP PTY LIMITED | 585,129,706 | 5,225,720 | 0 |
| KELLOGG AUSTRALIA HOLDINGS PTY LIMITED | 483,962,395 | 6,252,514 | 23,401 |
| KIMBERLY CLARK PACIFIC HOLDINGS PTY LIMITED | 1,028,593,206 | 91,044,093 | 27,174,357 |
| KUEHNE & NAGEL PTY LTD | 354,974,957 | 6,135,817 | 1,840,745 |
| LG ELECTRONICS AUSTRALIA PTY LIMITED | 733,104,552 | 12,786,677 | 3,836,003 |
| LINFOX PTY LTD | 2,181,460,710 | 167,182,944 | 49,816,662 |
| LION PTY LIMITED | 4,135,772,248 | 186,400,675 | 31,718,084 |
| L'OREAL AUSTRALIA PTY LTD | 484,078,042 | 88,424,187 | 26,527,256 |
| LOUIS VUITTON AUSTRALIA PTY LTD | 182,672,381 | 18,388,633 | 5,516,590 |
| MACQUARIE GROUP LTD | 8,917,967,284 | 995,344,971 | 194,019,798 |
| MAINFREIGHT HOLDINGS PTY LTD | 505,284,468 | 21,480,331 | 6,444,099 |
| MARS AUSTRALIA PTY LTD | 1,390,821,599 | 263,123,908 | 66,556,564 |
| MASTERCARD ASIA/PACIFIC (AUSTRALIA) PTY LTD | 303,744,803 | 11,717,565 | 1,860,578 |
| MCCAIN FOODS (AUST) PTY LTD | 661,917,730 | 39,507,703 | 9,242,042 |
| MCCORMICK FOODS AUSTRALIA PTY LTD | 128,491,758 | 2,114,575 | 634,372 |
| MCKINSEY PACIFIC RIM INC | 205,120,508 | 32,096,633 | 9,509,441 |
| MERCK SHARP & DOHME (HOLDINGS) PTY LTD | 878,556,132 | 78,595,157 | 17,796,370 |
| METCASH LIMITED | 14,402,159,529 | 193,591,731 | 53,919,941 |
| MICROSOFT PTY LTD | 679,432,365 | 111,115,856 | 33,334,757 |
| MIRVAC LIMITED | 1,550,390,021 | 18,293,243 | 0 |
| MITSUBISHI MOTORS AUSTRALIA LIMITED | 2,022,530,360 | 962,672 | 0 |
| MONSANTO AUSTRALIA LIMITED | 132,371,049 | 7,542,387 | 2,262,716 |
| MORGAN STANLEY AUSTRALIA FINANCE PTY LIMITED | 496,344,491 | 50,167,094 | 15,050,128 |
| MURRAY GOULBURN CO-OPERATIVE CO. LIMITED | 3,042,602,646 | 53,646,570 | 12,417,429 |
| MYOB GROUP LIMITED | 259,380,850 |   | 0 |
| NATIONAL AUSTRALIA BANK LIMITED | 46,064,575,264 | 12,938,685,627 | 2,688,097,025 |
| NESTLE AUSTRALIA LIMITED | 2,149,111,209 | 270,179,009 | 67,118,140 |
| NEW ZEALAND MILK (AUSTRALASIA) PTY LTD | 1,836,220,000 | 2,598,710 | 0 |
| NEWS AUSTRALIA HOLDINGS PTY LIMITED | 2,744,355,371 | 70,847,581 | 0 |
| NORSKE SKOG INDUSTRIES AUSTRALIA | 455,767,571 |   | 0 |
| NUPLEX OPERATIONS (AUST) PTY LTD | 342,765,590 |   | 0 |
| OFFICEMAX INTERNATIONAL PTY LTD | 315,959,626 |   | 0 |
| ORICA LIMITED | 2,801,998,018 | 270,376,588 | 57,115,859 |
| ORIGIN ENERGY LIMITED | 12,200,600,757 |   | 0 |
| ORIX AUSTRALIA CORPORATION LIMITED | 330,059,077 | 52,555,569 | 15,766,671 |
| OZFOREX GROUP LIMITED | 119,885,240 | 23,280,469 | 6,971,523 |
| PAYPAL AUSTRALIA PTY LIMITED | 297,584,010 | 12,013,561 | 3,604,068 |
| PHILIP MORRIS (AUSTRALIA) LIMITED | 2,977,105,082 | 561,515,643 | 168,454,693 |
| PRICEWATERHOUSECOOPERS SECURITIES LTD | 113,497,335 |   | 0 |
| PUMPKIN PATCH ORIGINALS LIMITED | 121,646,472 |   | 0 |
| QANTAS AIRWAYS LTD | 15,467,492,749 | 211,727,187 | 0 |
| QATAR AIRWAYS (Q.C.S.C) | 464,868,346 |   | 0 |
| QBE INSURANCE GROUP LIMITED | 6,757,661,127 | 1,008,792,278 | 277,528,461 |
| RABO AUSTRALIA LIMITED | 1,174,621,830 | 97,421,248 | 27,952,065 |
| RANDSTAD HOLDINGS PTY LIMITED | 634,857,605 |   | 0 |
| RECKITT BENCKISER HEALTHCARE AU | 802,364,844 | 91,393,229 | 27,417,969 |
| REECE LIMITED | 2,087,011,884 | 238,768,260 | 71,605,098 |
| RENTOKIL PTY LTD | 190,184,743 | 12,321,748 | 3,696,524 |
| RHEEM AUSTRALIA PTY LTD | 324,012,259 | 23,499,935 | 4,805,052 |
| RICOH AUSTRALIA PTY LTD | 408,288,369 | 14,390,817 | 3,965,728 |
| RIO TINTO LTD | 31,191,603,974 | 9,806,685,939 | 2,733,767,906 |
| ROYAL BANK OF CANADA | 311,379,987 | 5,401,971 | 1,620,591 |
| SAMSUNG ELECTRONICS AUSTRALIA PTY LIMITED | 2,270,381,856 | 112,820,171 | 33,846,051 |
| SAP AUSTRALIA PTY LTD | 799,558,030 | 7,755,370 | 1,190,771 |
| SCENIC LEISURE GROUP PTY LTD | 865,107,827 |   | 0 |
| SEALED AIR AUSTRALIA (HOLDINGS) PTY LIMITED | 338,685,163 | 7,245,727 | 0 |
| SERCO GROUP PTY LIMITED | 1,250,188,393 | 30,999,999 | 5,210,397 |
| SHELL ENERGY HOLDINGS AUSTRALIA LTD | 18,449,928,728 | 4,188,252,139 | 1,028,943,536 |
| SIEMENS LTD | 1,251,231,455 | 39,320,896 | 9,439,099 |
| SIMPLOT AUSTRALIA (HOLDINGS) PTY LIMIT ED | 1,260,455,820 | 68,174,441 | 14,176,309 |
| SKILLED GROUP LIMITED | 1,942,304,928 | 53,467,873 | 15,915,278 |
| SLATER AND GORDON LIMITED | 331,189,344 | 24,045,443 | 6,577,959 |
| SPICERS LIMITED | 241,088,517 |   | 0 |
| SPOTLESS GROUP HOLDINGS LIMITED | 2,438,873,473 | 11,209,536 | 0 |
| STAPLES AUSTRALIA HOLDINGS PTY LIMITED | 739,089,426 |   | 0 |
| STATE STREET BANK & TRUST COMPANY | 121,379,922 | 23,259,751 | 6,977,925 |
| SUNCORP GROUP LIMITED | 14,599,032,520 | 1,854,712,847 | 442,580,838 |
| SWISS REINSURANCE COMPANY PRINCIPAL OFFICE FOR AUSTRALIA | 718,310,159 | 104,716,060 | 31,414,818 |
| SYDNEY AIRPORT LIMITED | 1,176,161,050 |   | 0 |
| TASMANIAN DAIRY PRODUCTS CO PTY LTD | 126,448,053 |   | 0 |
| TELSTRA CORPORATION LTD | 25,659,795,396 | 5,987,147,963 | 1,712,473,178 |
| TETRA PAK MANUFACTURING PTY LIMITED | 144,983,069 | 5,075,576 | 1,522,673 |
| THE HONGKONG AND SHANGHAI BANKING CORPORATION LIMITED | 548,138,098 | 232,046,256 | 69,613,877 |
| THE ROYAL BANK OF SCOTLAND PLC (AUSTRALIA BRANCH) | 608,190,091 |   | 0 |
| THE WALT DISNEY COMPANY (AUSTRALIA) PTY LTD | 730,282,028 |   | 0 |
| TOLL HOLDINGS LIMITED | 5,334,823,372 | 132,886,477 | 29,258,562 |
| TOSHIBA (AUSTRALIA) PTY LIMITED | 624,906,272 | 11,884,345 | 3,531,831 |
| TOYOTA MOTOR CORPORATION AUSTRALIA LTD | 10,195,080,554 | 539,100,751 | 150,884,361 |
| TRAVELEX AUSTRALIA HOLDINGS PTY LTD | 1,744,422,854 | 7,597,889 | 2,239,457 |
| VEDA GROUP LIMITED | 281,195,639 | 45,354,799 | 0 |
| WESFARMERS LIMITED | 68,564,214,822 | 3,347,874,171 | 958,824,629 |
| WESTFIELD CORPORATION LIMITED | 515,372,702 | 3,566,126 | 457,630 |
| WESTPAC BANKING CORPORATION | 36,838,104,467 | 10,239,264,580 | 2,853,558,937 |
| WILMAR AUSTRALIA HOLDINGS PTY LIMITED | 1,567,605,050 |   | 0 |
| WILSON PARKING AUSTRALIA 1992 PTY LTD | 1,061,128,896 | 44,811,797 | 12,251,605 |
| YAHOO! AUSTRALIA & NZ (HOLDINGS) PTY LIMITED | 102,146,418 | 33,355,201 | 8,728,420 |
| ZURICH FINANCIAL SERVICES AUSTRALIA LIMITED | 2,148,575,463 | 208,078,071 | 31,145,811 |