A review of things you need to know before you go home on Friday; Westpac and UDC raise rates, shoppers spend at record levels, inflation ticks up, ASB says 2017 encouraging, swaps stable, NZD firms again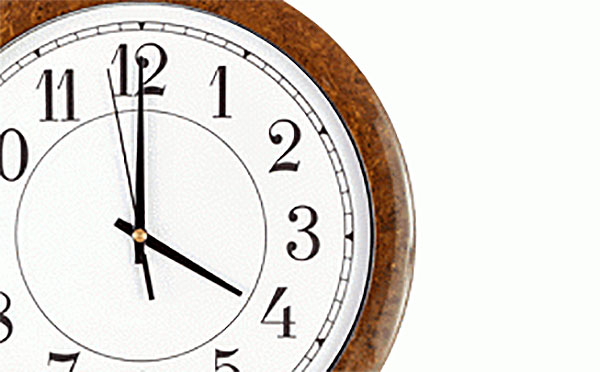 Here are the key things you need to know before you leave work today.
MORTGAGE RATE CHANGES
Westpac hiked all its fixed mortgage rates today, but it did not change its floating rates, unlike some recently.
DEPOSIT RATE CHANGES
UDC upped its one year term deposit rate to 3.80%, a rise of +20 bps.
RECORDS SMASHED - BUT ANALYSTS UNIMPRESSED
Shoppers splashed out more than ever before over the Christmas period, with 16% of electronic card spending going towards eating out. December spending was at all-time record highs. Hospitality spending using credit and debit cards rose above $1 bln a month in December, the first time it has reached such a level. Even though overall spending was up +5.2% from the same month a year ago, analysts were underwhelmed. On seasonally adjusted month-on-month terms the spending levels came in almost -1% below expectations. This latest data also confirmed a growing trend - we are using credit cards increasingly and debit cards less.
NEW PEOPLE AT THE RBNZ
The RBNZ has made two senior appointments today. It has named Klarissa Plimmer as Chief Information Officer (ie, head of IT) responsible for the Bank's information management and technology. She was previously in a similar role at at the New Zealand Defence Force, and prior to that at BNZ. It has named Patrick Hoerler to lead it's Risk Assessment and Assurance unit, which is "responsible for ensuring that financial, operational, and reputational risks faced by the Bank are identified, monitored and managed in line with best practice". Previously he was the Risk Assurance Officer for Mighty River Power and Mercury Energy, and earlier their treasurer. His background is in international banking, having working at Credit Suisse and Zurich Kantonalbank in the US and Asia before moving to New Zealand to work as treasurer for ENZA, and in banking with HSBC.
DATE SET
We were advised today that the December 2016 REINZ data will be released on Tuesday morning.
TICKING UP, AGAIN
ANZ monitors inflation monthly in an unofficial survey. They are reporting signs that rises are becoming more broad-based. Prices in their survey lifted +0.3% in December, the largest rise since June. That is on the firm side of typical increases for this time of year. The annual rate increased to +2.3% (from +2.2%). Rents rose again, this time by +0.4% in the month. There were also lists from vehicle insurance, accommodation services and domestic air transport. It is not saying these increases are worrying yet, but the upward shift is being recorded. Growth pressures are bringing rising costs.
ASB ARE OPTIMISTS
ASB economists see New Zealand as an island of prosperity in 2017, calm compared to the stormy future facing our trading partners. They see the domestic economic outlook in 2017 as encouraging. According to their analysis, our economy is set to continue its upswing, recording solid growth between 3-4% over the coming year. They expect the housing market will continue to cool but undersupply (particularly in Auckland) and low interest rates will provide a floor to house prices. With inflation set to improve from lows, they see the RBNZ leaving the OCR at 1.75% for the foreseeable future. However, term interest rates are starting to rise, led by offshore moves. The key domestic risk to 2017 is a credit squeeze as banks find funding conditions more challenging. However, political uncertainties are where the more worrisome threats to NZ's prosperity lie, they say. Trump's protectionist policies and European political and banking instabilities are areas of particular concern. Fortunately, a strong NZ domestic backdrop and healthy Government fiscal position provides NZ some buffer if these political threats were to materialise into global economic turmoil.
WHOLESALE RATES STABLE
Today NZ swap rates are marginally higher, up +1 or +2 bps across the curve. The 90 day bank bill is unchanged at 1.98%. NZGBs are attracting serious demand, driving down yields by between -4 and -8 bps today. The UST 10yr benchmark has been quite volatile today. At one point it got down to as low 2.31%, but is now back to 2.39%.
NZ DOLLAR FIRMER AGAIN
The currency market continues to mark down the USD. The NZD is holding above 71 USc and is currently at 71.2 USc. On the cross rates, it is higher to at 95 AUc, and at 67.1 euro cents. The TWI-5 index is at 77.2. Against the beleaguered British pound we are 58.5 UKP and less than 1c from the all-time high we achieved on November 9, 2016. Check our real-time charts here.
You can now see an animation of this chart. Click on it, or click here.