Lending to investors falls as new RBNZ standards bite. First home buyer affordability improves. Are they related?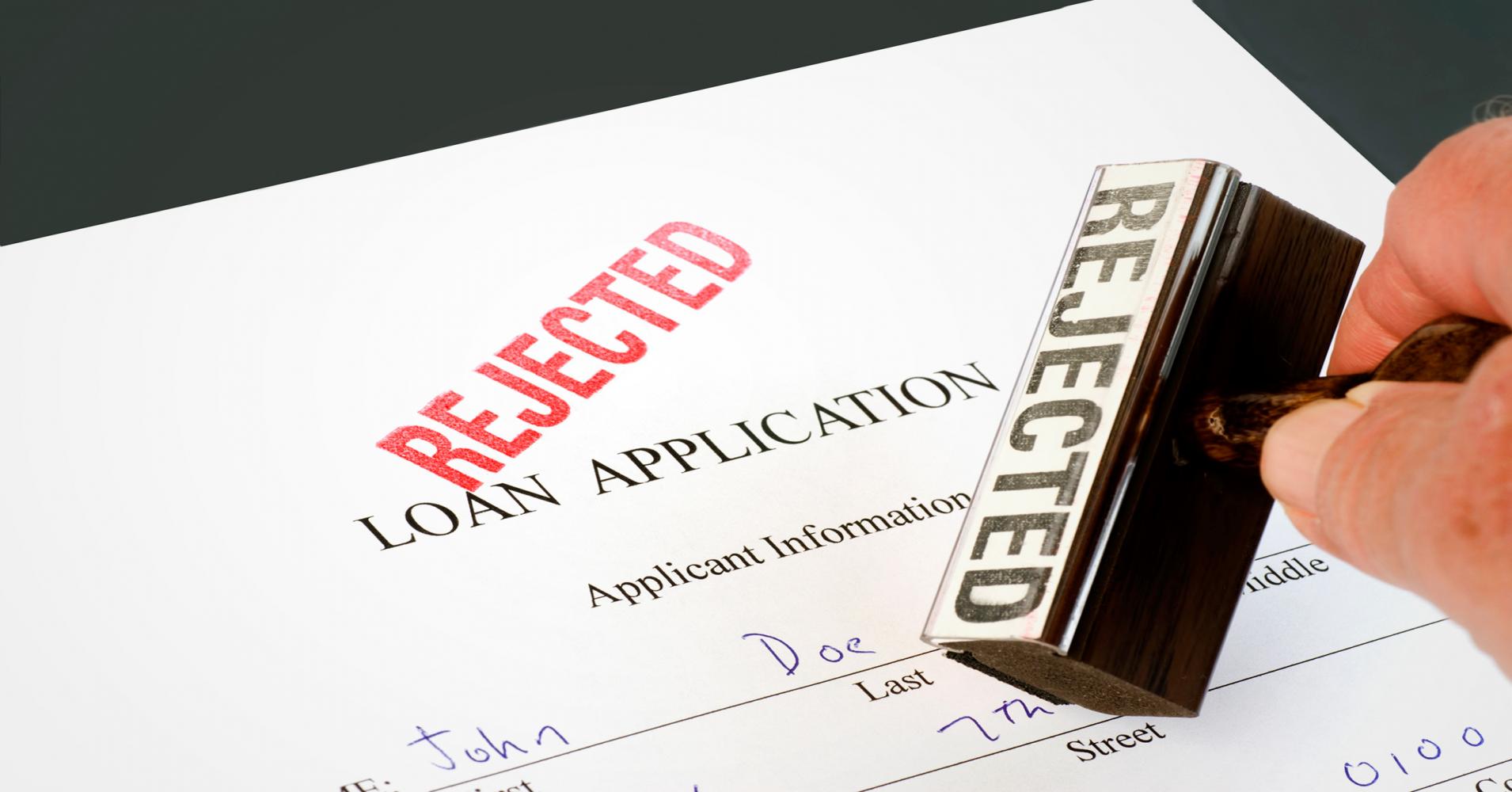 The RBNZ has stopped updating its total mortgage lending data monthly (C5), moving to a quarterly series instead.
But is has introduced something more valuable in its place - monthly data on new mortgage lending (C32).
And the latest release shows that new mortgage lending is falling. It is down -15.2% in February from the same month a year ago. And in the twelve months to Febraury, $70.2 bln in new mortgages were granted, the lowest level since this new series began in July 2016.
New regulatory constraints and soft real estate market demand has put a lid of mortgage demand.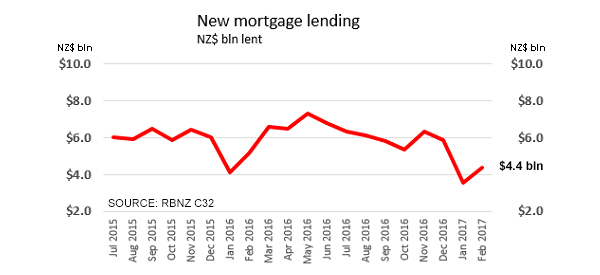 The $4.4 bln in February may be -15% lower than the same month a year ago, but lending to investors is actually -35% lower in the same period.
Banks are rejecting many more investor lending applications.
And interest-only lending, favoured by investors, is down by a sharp -27%. That is a shortfall of -$540 mln. And that is part of an overall -$787 mln.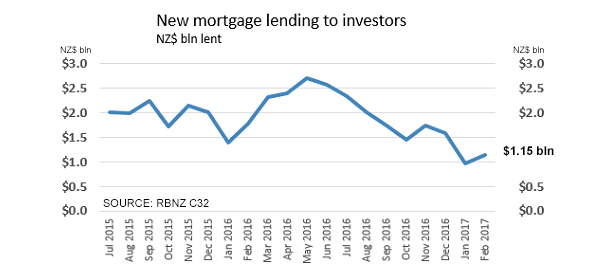 Quelling unsophisticated investor demand is a core element of controlling an irrational housing market. Property investing spuiking companies pop up to harvest the money of unsuspecting 'investors' and they bring irrationality to housing markets, often crowding out buyers who just need their own dwellings.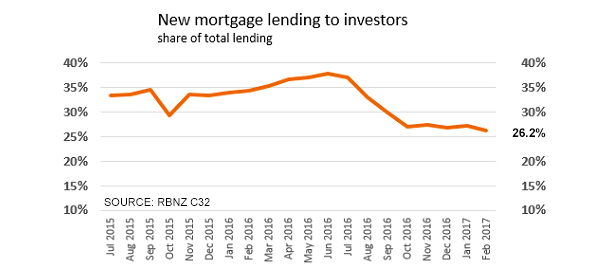 February 2017 has seen the lowest level of investor lending since this series began in July 2015 and probably for a lot longer.
The clamps are on investor lending and they are likely to stay on for some time yet.
With falling median prices, and more importantly falling lower quartile prices, first home buyer affordability is improving. In fact almost all of New Zealand except Auckland and Queenstown is affordable for first home buyer households.
Regulatory changes have helped this improvement.
While some may argue that Chinese capital controls also are having an effect, it seems unlikely that demand from this source is active, or has ever been active, in the first home buyer market in the same way RBNZ regulation has been,
If only RBNZ regulation could fix Auckland's housing shortage. Only Auckland Council can do that and there seems to be little real action on that front.