Labour's immigration policy to focus foremost on whether people entering NZ on work visas can be cut, and those roles filled by locals, Andrew Little says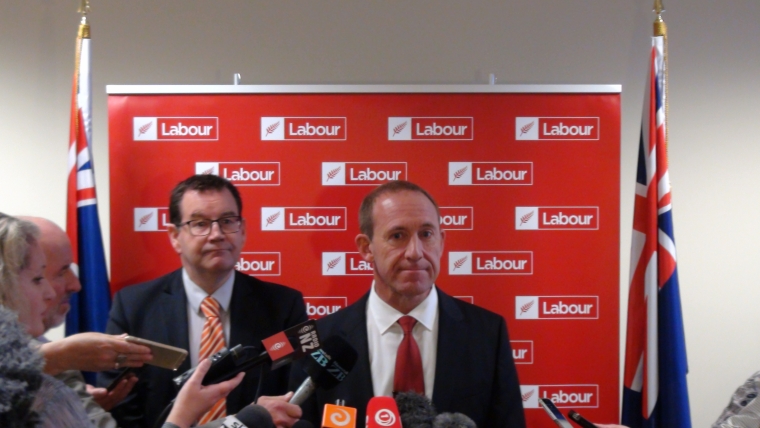 Labour's immigration policy will focus foremost on whether the number of people entering New Zealand on work visas can be cut, and those positions filled by locals, leader Andrew Little says.
Asked by comments made by Labour housing spokesman Phil Twyford to media over the weekend, Little told journalists in Parliament Tuesday that the party was not proposing a cap on immigration. Rather, its policy is that the government needs to "more carefully manage immigration."
"When you look at the work visas being issued at 42,000 [a year], we can see there are work visas that are being issued for roles that I am confident New Zealanders already here can do," Little said.
Too many people had migrated to an "overcrowded" Auckland, with infrastructure bursting at the seams he said. He pointed to traffic congestion, school overcrowding and housing shortages in New Zealand's largest city as indicating the need to refine immigration policy. "We need time to catch up," he said.
Little said he was confident New Zealanders could manage some of the occupational needs currently filled by immigrants.
"I'm not saying we're going to can immigration all together," he said. "We've always relied on immigration to meet skills shortages needs that we have. I want to make sure that we are better matching the amount of skills that we're bringing in with the skills that are needed here at the moment."
Current policy was not matching immigrants with the specific skills needs of industry, he said. "We will reduce the number of…immigrants coming in, particularly under work visas. [But] we will continue to have people coming in under work visas to meet the skills shortages that we actually have."
Asked whether Labour might also consider changes to working holiday visas, Little responded that the primary focus would be work visas, where there was a greater scope to make a difference to the numbers.
He noted 'layman' jobs were being filled by immigrants: figures showed there were 15,000 unemployed New Zealand labourers when 6,500 had been brought in from overseas. "That doesn't make sense."
"The reality is, as a country we've always relied on bringing skilled labour in from overseas when we've needed it. We're not a country that produces every form of skill that we need to run our businesses, run our enterprises, industries."
Labour hasn't yet gone as far as to look at offering government relocation packages, Little said in response to a question on what would happen if a Christchurch-based labourer was required to fill a role elsewhere. "At the moment it's about managing immigration."
However, he noted people had relocated as Christchurch rebuild work tapered off. Labour wanted to ensure locals out of work who could fill roles available elsewhere occupied by people from overseas, were able to do so, he said.