Thursday's Budget won't be election year lolly scramble, Joyce says; Discusses prospects for 'families package' amid rumour bottom 2 income tax brackets will be raised & WFF, Accommodation Supplement boosted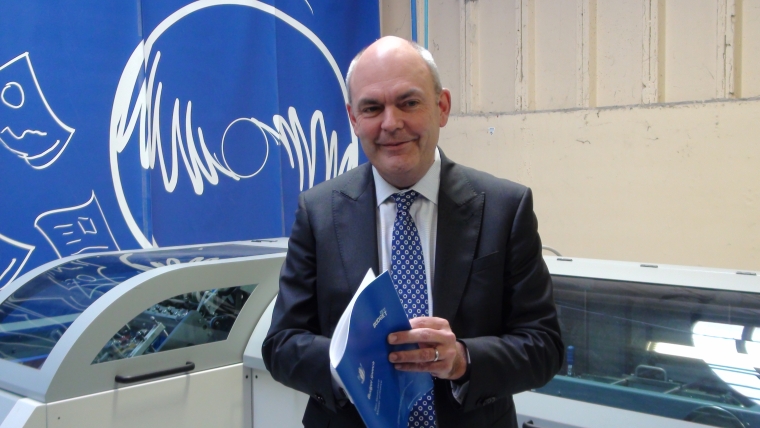 By Alex Tarrant
The Wellington rumour mill is in its typical frenzy ahead of Thursday's Budget, but Finance Minister Steven Joyce is playing down the government's ability or even desire to dish out an election year 'lolly scramble'.
One report Tuesday morning claimed the two bottom income tax thresholds will be raised slightly, alongside boosts to Working for Families payments and the government accommodation supplement – a much rumoured 'families package' that could mean well over an extra $20 a week for low income earners.
Indeed, one rumour Interest.co.nz heard twice on Tuesday morning was that the work needed on such a package had delayed the final touches from being put on the Budget compared to previous years when Bill English controlled the Treasury purse-strings.
Steven Joyce and other Cabinet ministers have made a raft of 'pre-Budget announcements' including on Auckland housing, primary school classrooms, police numbers and Pharmac funding. But it's the potential families package that has garnered the greatest attention, not least because it is an election year.
Joyce and Prime Minister English have started hinting that the government could give something back to 'regular' New Zealanders who had 'helped' the government get its books back in shape.
"The people of New Zealand have actually worked very hard to turn the government's accounts around, and turn the economy around," Joyce said Tuesday morning as he and a media pack visited the Budget printers in Wellington's Lower Hutt.
He was not giving much away but did say "the opportunity to do something for family incomes," was on the table "if we get room." Improving public services, infrastructure investment and government debt reduction were also vying for public money, he said.
Thursday's Budget will not be a "lolly scramble" and those expecting an "election year" Budget were getting ahead of themselves, Joyce said. He added that he was not delivering the Budget with his National Party election campaign manager's hat on.
"Politically there's no pressure on me wearing those two hats because, actually, it's about doing what we think is right [on Budget day], and then the public will decide whether they think it's right [on election day]."
Joyce described himself fiscally as "quite conservative" and cut from the same cloth as English – he did accompany English on the government's previous Budget days as an Associate Finance Minister.
"There's not massive amounts of headroom. I think some people in recent weeks got a little bit carried away about what they think's possible," Joyce said. "The amount that we're in surplus is not massive compared to the overall government investment."
Nevertheless, the National-led government has dished out Budget day surprises in recent years, with the $25 per week boost to benefits in 2015 one of the larger policies that hadn't been pre-announced.
A larger-than-expected government operating surplus of about NZ$1.5bn for the current year is handy, although the full costs to the government from the Kaikoura earthquake have still not been incorporated into forecasts.
Joyce referenced Reserve Bank picks for at least another four years of positive economic growth on the back of six years of expansion – indicating a decade of growth. "That would be a good achievement for New Zealand, particularly in the context of other parts of the world and what they've been dealing with," he said.
"We've been in the same environment but there's no doubt over the last few years we've been travelling better than most of the countries we like to compare ourselves with."
Meanwhile, he was asked what was different this Budget to Bill English's first as Finance Minister eight years ago.
"In 2009, when Bill English stood up for his first Budget, the Treasury [was] predicting a decade of deficits. We had to make significant changes both to resolve the GFC [Global Financial Crisis] and then the Christchurch earthquakes," Joyce said.
"What we're seeing now – we've had nearly six years of continuous growth, we're starting to get the books above water and those are good things," he said.
"We were looking at a decade of deficits and debt was continuing to rise to over 60% of GDP. So yeah, it was a pretty significant challenge that we inherited. I think New Zealanders did realise that and that's why they encouraged the government to get on top of it."
"Income growth has been there. It doesn't look as big because inflation is low. But in real terms we have been seeing income growth over the last six years," Joyce said.
"The important thing is, firstly the economy keeps growing because the big difference between New Zealand and say, the UK, Japan, Canada, the EU and quite a lot of America, is that we've seen that investment growth, job growth and the economy growing. That does more than anything else to help people's prospects."