New Zealand terms of trade highest since June 1973, Statistics NZ says, as upward trend continues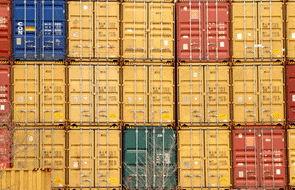 New Zealand's terms of trade have reached their highest level since June 1973. Here's the Statistics NZ press release.
Terms of trade highest since 1973 
The merchandise terms of trade rose 5.1 percent in the March 2017 quarter, reaching its highest level since June 1973, Stats NZ said today. 
Terms of trade is a measure of the purchasing power of New Zealand's exports abroad. A 5.1 percent rise in the March quarter means New Zealand can buy 5.1 percent more imports for the same amount of exports. 
"The current high in the terms of trade is a result of a strong upwards trend in the terms of trade since 2000," business prices manager Sarah Williams said today. 
In the March 2017 quarter, export prices rose 8.0 percent. Export dairy prices rose 18 percent, following a 14 percent rise in the December 2016 quarter. Despite these two large increases, dairy prices remain 21 percent lower than the recent high in the March 2014 quarter. 
In the March 2017 quarter, import prices rose 2.7 percent, influenced by a price rise for crude oil. Crude oil is still about half its mid-2012 price. However, since the end of 2008, import prices have fallen by about a quarter, with price falls for imported manufactured goods influenced by quality improvements. More powerful electronic goods are an example of a quality improvement. 
During the early 1970s, export commodity prices for dairy, meat, and wool began to increase, pushing the terms of trade to its highest level. However, this boom for export prices was short-lived, and New Zealand's terms of trade fell after key export market Great Britain joined the European Economic Community, and after the first big oil crisis pushed up fuel prices sharply in late 1973.
Here's a detailed information release from Statistics NZ.
Here's what ASB's economists said.
Implications
From here, we expect the Terms of Trade to set a record high sometime over 2017. This release has no implications for our OCR view. 
Detail
The Terms of Trade (ToT) jumped 5.1% over the March quarter, beating our and market expectations.
As expected the earlier dairy export price surge accounted for much of the ToT jump. Over the quarter, dairy export prices spiked 18.0%. 
Moreover, the export price strength was broad-based. Forestry prices, for example, jumped 10.7%, while meat prices also lifted 2.6%. In addition, food and beverages prices surged 8.8%. 
From here, we expect the TOT to set a record high this year. The ToT sit just 0.3% below the record high set back in June 1973. And with export prices still very healthy over recent months, we expect it is only a matter time before a new record is set. 
Meanwhile, rising oil prices drove overall import prices up by 2.7% over the quarter. Specifically, petroleum and petroleum product prices surged 11.1% over the quarter. However, over recent months oil prices have moderated, which should flow through to flatter import prices over the June quarter.
And here's Westpac economist Michael Gordon's take.
NZ Q1 terms of trade
Terms of trade: +5.1% (Prev: +5.8%, Westpac f/c: +4.0%, market f/c: +3.9%)
Export price index: +8.0% (Prev: +4.9%)
Import price index: +2.7% (Prev: -0.8%) 
The terms of trade – the ratio of export prices to import prices – rose 5.1% in the March quarter, following a 5.8% rise in the December quarter. The terms of trade is now at its highest level since 1973, topping the most recent high reached in 2014. 
Export prices rose by 8%, led by an 18% jump in dairy prices. There was also a 6% rise in manufactured goods prices – a category that includes casein, another dairy product. There were also price gains in forestry products (+10.7%), aluminium (+6.8%) and meat (+2.6%). 
Import prices rose by 2.7%, led by an 11% rise in petroleum prices. However, prices were up across a broad range of categories, suggesting a little more imported inflation pressure than we expected over the quarter. Notwithstanding the latest increase, though, import prices have been on a downtrend for several years now.
While export prices were up, volumes were down sharply: a 4.2% drop in the March quarter, after a 5.5% drop in the previous quarter. In particular, dairy export volumes are down 19% over the last two quarters. That is well beyond the drop in milk production that we saw in the early part of the last season, and suggests that some shipments have simply been delayed (indeed, the April trade figures showed a sharp rebound in dairy export volumes). There are no implications for our March quarter GDP forecast, as lower exports are likely to be offset by higher stocks.