We have tracked Labour's housing policies over the last two elections; they haven't changed as much as you'd think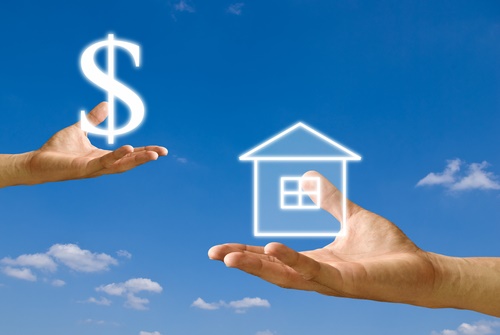 The Labour Party has radically changed the demand side of its housing policy since the 2014 election, with supply-side policies remaining largely untouched.
The most substantial change so far is the disappearance of the capital gains tax proposed in 2014.
Pitched at 15% with a promise to exclude the 'family home', the tax was meant to slow speculative investment in real estate.
Most other investments within New Zealand are subject to a capital gains tax, so the tax-free status of income made on the sale of residential property has made it a highly attractive investment. Labour's 2014 proposal was geared towards removing this incentive distortion. The tax was wildly unpopular, providing the nail in the coffin of a doomed election campaign.
In the leadup to the 2017 general election, Labour has cast the politically disastrous capital gains tax aside. Instead, the party has responded to growing concern over speculation by promising to ban non-residents from buying existing New Zealand houses. An equivalent policy exists in Australia, and calls for a ban are becoming louder in countries like the United Kingdom, where foreign speculation is contributing to an all-too-familiar housing bubble. This has not come out of the blue; in 2014, Labour promised to restrict the ability of non-residents to purchase New Zealand houses, farm land and monopoly services.
This ban, along with its promise to reduce net immigration by up to 30,000 a year, places Labour squarely within the global shift towards protectionism from both the left and the right. It also points towards the party's hopes of forming a coalition government with New Zealand First.
In the first three months of 2017, only 3% of property transfers in New Zealand had at least one buyer providing an overseas tax residency. It is worthwhile to note that 40% of property transfers do not require purchasers to provide their tax residency, so the real impact of foreign buyers may be significantly higher. Nevertheless, it could be argued that restricting immigration and banning overseas buyers from purchasing existing houses is disproportionate to foreign buyers' actual contribution to the demand for New Zealand residential property.
The move from a capital gains tax to a ban on foreign purchase of housing shifts part of the burden of dampening demand-side pressure. Though a capital gains tax would equally affect domestic and foreign investors, the blanket ban on non-residents purchasing New Zealand housing stock leaves kiwi investors partially off the hook for speculation.
To remedy this, Labour has also promised to close the negative gearing loophole which allows investors to claim losses on investment properties as a tax deduction. This would mostly affect investors with multiple investment properties, and the promise to insulate 600,000 households with the revenue it would bring is sure to prove politically popular.
These demand-side policies stand alongside Kiwibuild, Labour's supply-side solution to what it calls New Zealand's housing crisis. The crown jewel of Labour's housing policy, a promise to build 100,000 affordable homes over the course of 10 years, it has been retained, name and all, from its 2014 campaign. As a $2 billion boost to the economy, Kiwibuild has also been marketed as a job creator.
Part of the policy stipulates that if Kiwibuild houses are sold on within five years, the capital gain from the sale must be returned to the government. This is functionally a 100% capital gains tax on Kiwibuild homes sold within the five-year limit, meant to prevent investors capitalising on cheap housing meant for first home buyers. However, if first-home buyers are willing and able to move up a rung on the property ladder, they now have a very strong incentive to wait until the end of the five-year term before returning the Kiwibuild home to the market. This has the potential to limit the effect of Kiwibuild in providing accessible housing to a meaningful number of first home buyers.
Aside from dropping its capital gains tax, Labour has largely retained the housing policy on which it ran in the 2014 election. The Healthy Homes Guarantee of 2014 has resurfaced as Andrew Little's Healthy Homes Guarantee Bill – which aims to amend the Residential Tenancies Act to ensure that rental homes meet minimum heating and insulation standards.
There is a substantial change in the government side of a policy package which prioritises supply over demand. Moving from a proposed National Policy Statement in 2014, Labour's 2017 campaign comes with an Affordable Housing Authority promising to cut through the red tape many see as obstructing fast development.
So far, Labour has put its housing policy front and centre of its election campaigning, banking on the dissatisfaction of an electorate facing what can really only be described as a housing crisis. Whether or not this is the solution the electorate chooses, the party has ultimately responded to what it heard in 2014: a wholesale rejection of the capital gains tax, anxiety over foreign speculation, and an urgent need for cheap housing, government or otherwise.
Labour Housing Policy
2017 Election
2014 Election
Supply
Kiwibuild: government to build 100,000 new houses over 10 years
Kiwibuild: Government to build 100,000 new houses over 10 years
Speculation
Ban foreign speculators from buying existing NZ homes. Close negative gearing tax loopholes for speculators.
Restricting the ability of non-residents to purchase New Zealand houses, farm land, and monopoly services.
Capital Gains Tax

Extend the bright line test to five years.

The bright line test, currently at two years, is used by the government to determine whether a property is classed as a capital investment. Currently, capital gains from a property sold within two years of its purchase are taxed as income. Labour would extend this to five years.

Capital Gains Tax of 15% on real estate, exempting the 'family home'.
Building workforce
Dole for apprenticeships and free secondary education policies expected to contribute to growth in skilled building workforce. Kiwibuild expected to create 5,000 new jobs.
Create new jobs, 2,000 apprenticeships and give $2 Billion boost to economy as a predicted consequence of Kiwibuild.
Governance
Affordable Housing Authority to work with the private sector to cut through red tape and get new homes built fast.
National Policy Statement to ensure Councils are more likely to approve projects involving affordable housing.
Healthy Homes

Invest the money from ending the tax loophole for speculators in grants to help 600,000 families insulate their homes or instal a clean, fixed form of heating.

Andrew Little's Healthy Homes Guarantee Bill (currently before Parliament) amends the Residential Tenancies Act 1986 to ensure that rental homes meet minimum standards of heating and insulation.

Introduce a Healthy Homes Guarantee so that every rental home in New Zealand is a healthy home that meets minimum standards of insulation and efficient heating. 
---
You can read all political parties' Election 2017 policies in our comprehensive database here.