Government releases standard confirming how much P there needs to be in a property for it to be considered contaminated, and how you need to get rid of it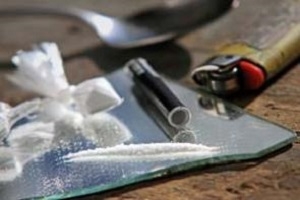 The Government has released an official standard detailing the amount of methamphetamine there needs to be in a house, car or caravan for it to be considered "contaminated".
The standard, Testing and decontamination of methamphetamine-contaminated properties, also explains how to test and decontaminate a property.  
It will become legally enforceable when the Residential Tenancies Amendment Bill (No 2) is passed later in the year. The Bill gives landlords the right to test for meth and enables tenancy agreements to be terminated when levels are unsafe.
Building and Construction Minister Nick Smith says: "The new standard is a huge step forward in helping home owners and tenants deal with the risks of methamphetamine contamination. It will give people greater confidence and certainty, will result in hundreds fewer properties having to be vacated and save millions in unnecessary decontamination work."
Commerce and Consumer Affairs Minister Jacqui Dean adds: "These new standards are an important new addition to consumer protections. They will help clean up an industry that has had problems over inconsistent tests and excessive decontamination costs."
Under the standard, properties with more than 1.5 micrograms of meth per 100 cm2 in high-use areas such as bedrooms, living areas, kitchens, bathrooms, laundries, sheds/garages need to be decontaminated.
For limited-use areas, "such as crawl spaces likely to be accessed only by adults for short periods of time", the level is 3.8 micrograms per 100 cm2.
Under a 2010 Ministry of Health guideline, the level sat much lower at 0.5 micrograms. However this standard was only ever intended to be applied to meth labs.
Standards New Zealand says it has decided not to set a separate level for meth labs in its official standard, as it's difficult to detect whether a property has been used as a lab by doing surface sampling. Furthermore, what constitutes a lab may change as production techniques change.
Standard to reduce scaremongering and 'cowboy' clean up companies 
The Real Estate Institute of New Zealand welcomes the standard.  
Its CEO Bindi Norwell says: "Until now, there has been no standard across the country for methamphetamine testing or decontamination, which has resulted in some scaremongering and mis-information for members of the public around these processes.
"For example, it was not uncommon for a purchaser and vendor to test the same property but receive entirely different results."
The Insurance Council of New Zealand's operations manager Terry Jordan raises the point: "With the requirement in the new standard for sampling and remediation companies to be independent from each other... there will be less room in the market for the "cowboy" clean up companies that prey on the fears of tenants and landlords."
He says claims for meth contaminated properties have been steadily rising in recent years and are now estimated to cost insurers in excess of $30 million per year or 100 properties per month. 
New Zealand's largest general insurer, IAG, which sells its products through the likes of State, AMI, NZI, and ASB, says it spent $14 million on meth contamination claims last year, having received around 60 claims a month.
In March it warned landlords should expect their annual premiums to increase by $40 to $130 a year to make up for some of these costs.
Most insurers have within the last year made changes to their policies, so they're more prescriptive around what they cover and what property owners need to do to ensure they qualify for cover.
Jordan says some don't provide any cover for meth contamination, while others have increased their excesses and put limits on cover. Those that provide full cover are likely to require landlords to check tenants and do regular property inspections. 
He says property owners need to tell their insurers if they find out their properties are contaminated. 
See this detailed comparison interest.co.nz did in March, to see how different insurers approach meth.