Labour fiscal plan includes $20bn spending boost, $10bn more in revenue over next four years while keeping Crown expenses steady and repaying debt; Gives itself $10bn for campaign policies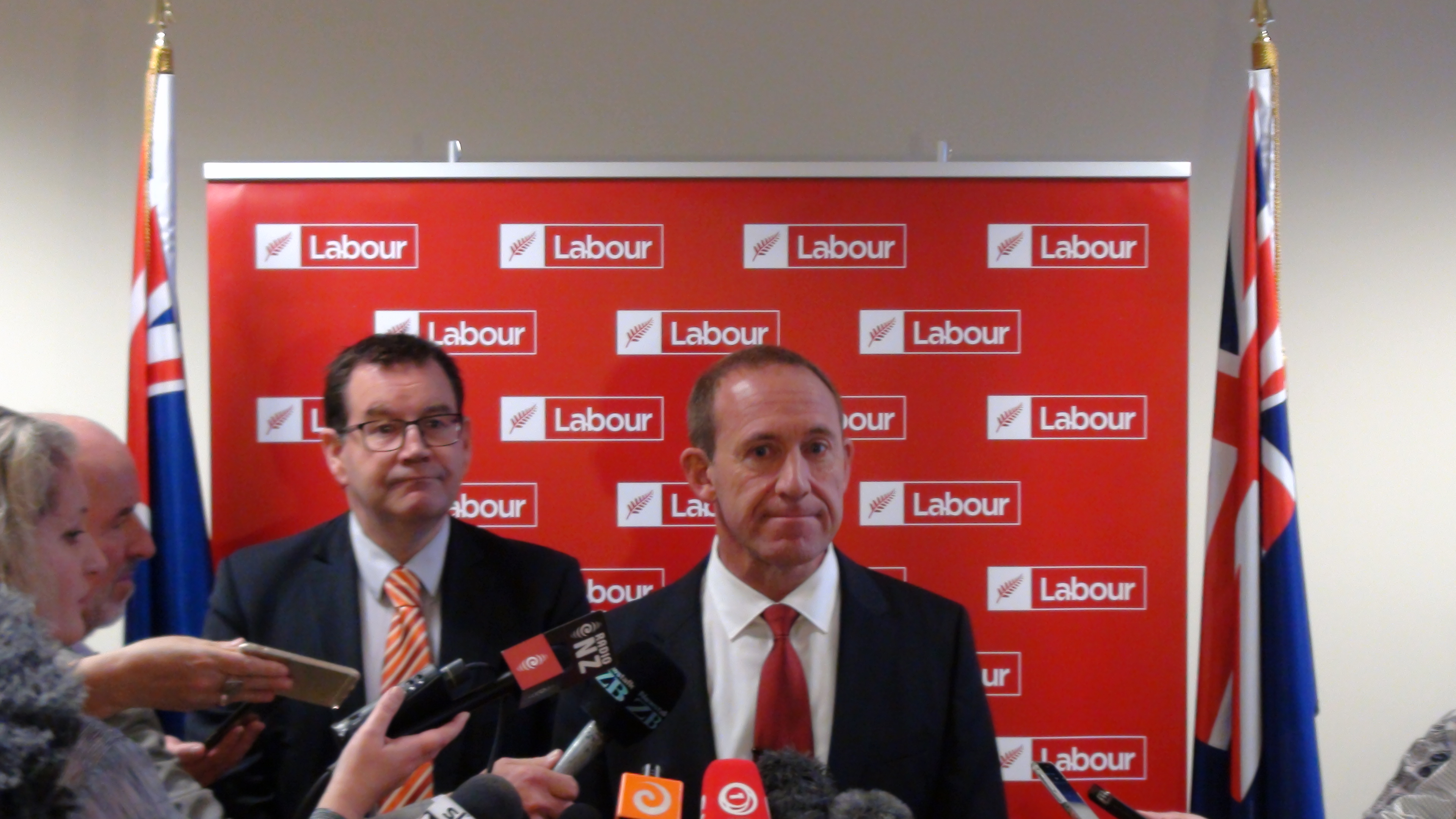 By Alex Tarrant
Labour has promised to spend $3bn to $7bn a year more than National through 2022 boosting health, education and social welfare budgets, while collecting up to $2.5bn a year in extra revenue by reversing tax threshold changes, implementing a 'Google Tax' on multinationals, extending the bright line test and getting rid of negative gearing allowances.
Releasing high-level fiscal projections for the next four years, Labour argued the extra spending would be done responsibly, fitting with its promise to reduce net government debt to 20% of GDP within five years and keeping government spending as a proportion of GDP below 30%. The projections imply Labour would continue to run surpluses through the period.
The numbers are not an exact science - the party only has one professional economist on the payroll versus the army over at Treasury - and rely on Budget 2017 growth projections. But Labour argues the exercise is more credible than before previous elections.
Leader Andrew Little said Labour's plan meant there was a clear choice for voters this election: "National's tax cut trickle-down economics or Labour's plan that will provide much more for the services Kiwis need and want prioritised." Read Alex Tarrant's preview of the announcement here, including how Labour was seeking to reposition itself in the centre away from National.
"Under Labour's Fiscal Plan we will deliver big investments in the services we all need and care about, invest in our long term future and meet the expectation from New Zealanders that we will do so in a prudent and effective way," Little said. "This will be achieved because we have different priorities than National. We are committed to rejecting National's election year tax cuts that will hand $400 million to the top 10% of income earners."
The spending projections kick in from mid-2018 and run from 2018/19 to 2021/22. Also included are a couple of spending commitments for the 2017/18 year, including KiwiBuild and Super Fund injections. 
Health will receive an extra $7.9bn, Education $3.9bn and Social Security and Welfare $5.4bn under the plans, leader Andrew Little and finance spokesman Grant Robertson said Wednesday. All up over the four years, Labour is envisaging spending nearly $20bn more than Budget 2017 projections.
The party has given itself nearly $10bn of that as a spending allowance for unannounced policies - set to be released during the campaign for the September 23 general election.
Additional capital spending commitments arising from Labour's promise to restart Super Fund contributions from 2017/18 and the initial $2bn KiwiBuild injection that year will cost an extra $5bn, the party's fiscal policy document shows.
On the revenue side, Labour says reversing Budget 2017 tax threshold changes, extending the bright line test from two to five years, removing negative gearing allowances, and boosting collection of tax from multinationals (see Jenee Tibshraeny's article on whether that's possible here) will allow it to raise an additional $9.7bn over the next four years.
Labour said the plan should allow it to keep core Crown expenses as a proportion of GDP between 28 and 29% of GDP in each of the next four years. The government operating balance excluding gains and losses (OBEGAL) will sit between 1.2% and 2.2% of GDP over that time. Core Crown net debt is forecast to fall from 23.5% to 20.0% of GDP in 2022.
The slight delay in returning net debt to 20% of GDP could mean an extra $880m in finance costs over the four years, Labour's policy document shows. The party said economic consultancy BERL had taken a look at the plan. 
"Labour's Fiscal Plan prioritises new investment in housing, health, education, and infrastructure. Our plan will boost the incomes for low and middle income families, create opportunities for our young people, and improve the lives of all," Little said.
"Importantly, Labour will restore contributions to the New Zealand Superannuation Fund to help keep the age of Super at 65. Under Labour's plan, we'll double the existing size of the current fund to around $63 billion by 2022," he said.
"We can continue to run surpluses and pay down debt because, unlike National, we do not believe a tax cut can be justified at this time. It is simply not credible for the Government to say that a thousand dollar tax cut for Bill English and me should be a priority over ensuring New Zealanders have homes to live in, modern schools, and world-class healthcare when they need it."
Here is the full document:
Labour Fiscal Plan 2017.pdf