Labour proposes smacking multinationals that avoid paying tax with a penalty National doesn't want to go near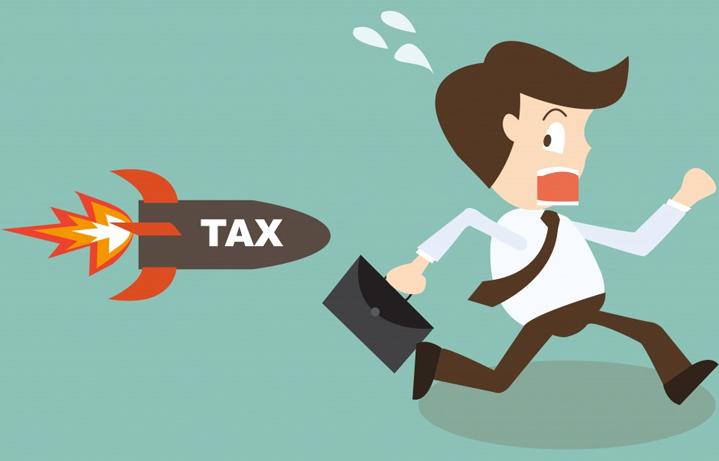 The Labour Party is pledging to penalise multinational companies that avoid paying tax in New Zealand - a move National has ruled out in the work it's doing to close loopholes in the tax system.
Labour wants to introduce a diverted profits tax (DPT), which taxes any profit a multinational has avoided reporting for income tax purposes. This is the so-called Google tax introduced in Britain and Australia.
Its announcement comes as the National Party led Government wraps up consultation on law changes to prevent companies from: using artificially high interest payments to shift profits offshore, artificially avoiding having a taxable presence in New Zealand, and exploiting hybrid mismatches between different countries' tax rules.
Labour believes adding a DPT to these reforms will see the full $300 million of tax revenue, which National believes New Zealand is forgoing each year, recouped.
The Government, in its Budget released two months ago, said the reforms would see it collect an initial $100 million a year.
Labour's Revenue Spokesperson Michael Wood says: "Similar to what we've seen in the UK, you don't necessarily get the money coming in through the DPT, but it creates a behaviour change and you get companies paying through standard company tax."
The party is yet to work through the final details of the tax, but Wood expects it will be a bit above the standard company tax rate of 28%.
Labour has committed to giving the Inland Revenue Department an additional $30 million a year over three years to oversee the law changes.
Labour Leader Andrew Little says: "The experience [with a DPT] in the United Kingdom has been positive, as companies such as Amazon are now booking their profits in the UK rather than in the tax haven Luxembourg."
National: A DPT to only deal with a 'minority of aggressive multinationals'
Yet a Cabinet Paper from the offices of the Minister of Finance and Minister of Revenue, published in November 2016 explains why the Government hasn't included a DPT as it has tweaked the tax system:
"Importantly, a DPT is an anti-avoidance measure. It does not change the fundamental basis on which non-residents are taxed. For this reason, a DPT would not tax non-resident suppliers without a material physical presence in New Zealand. Such non-resident suppliers include multinationals that have been the focus of some public concern in New Zealand and internationally…
"Introducing a DPT would mean that there would be a new type of tax, separate to income tax, to deal with a minority of aggressive multinationals.
"It could impact on foreign investor's perceptions of the predictability and fairness of New Zealand's tax system for foreign investment.
"As a separate tax from our general income tax it may produce unintended adverse consequences for taxpayers – especially with regard to normal grouping of tax attributes (for example income tax losses would not be able to be set off against diverted profits).
"A DPT may also have an unintentional negative impact on compliant taxpayers. The more we get into imposing arbitrary taxes the greater the risk of other countries doing the same to our exporters.
"Overall, a DPT chips away at the consistency, neutrality and relative simplicity of our tax system from a global perspective.
"Finally, the DPTs that have been proposed in Australia and enacted in the UK respond to particular problems with the application of their own income tax rules to multinationals. While a DPT may be appropriate for the issues Australia and the UK face, it seems more straightforward for us to fix New Zealand's problems with our income tax rules rather than implement a new tax."
Labour: Lack of transparency around law reform
Wood believes the comments in this Cabinet paper are "pathetic" and "indicative of the Government's weak approach".
He is outraged the Government isn't releasing submissions made on the consultation documents it issued in March, detailing how it proposes to tackle tax avoidance.
"There should at least be some transparency so we can see who's saying what and whose interests those views represent," he says.
"I've written explicitly to the Minister and to the Commissioner [of Inland Revenue] to say that at the minimum, those submissions should be released to the public. They put up a ridiculous excuse - that the Government wasn't capable of forming policy with the public pressure of there being submissions in the public realm. That's an absurd smokescreen."
While Wood is "broadly supportive" of the law changes the Government is working through, he says Labour will release a document outlining its take on these within the next week or so.