Labour pledges to connect Auckland, Hamilton and Tauranga through a rapid rail network, as well as double funding for regional road projects; Green Party commits to providing young people with free public transport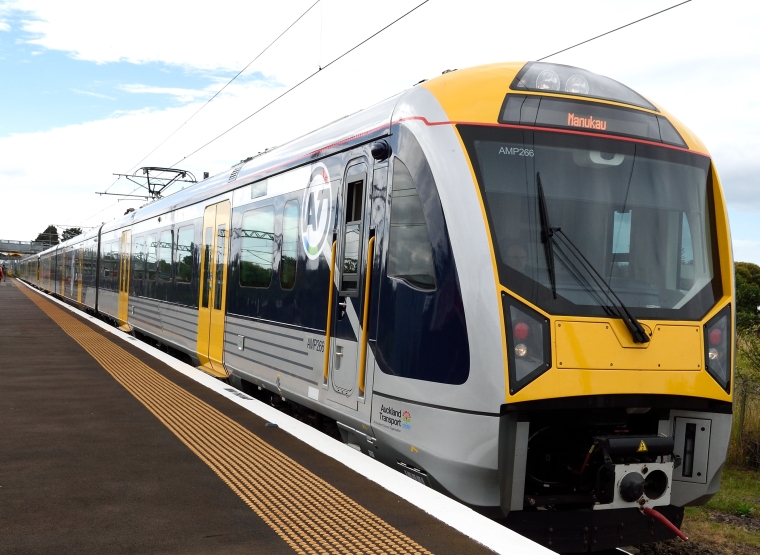 The Labour Party is promising to connect Auckland, Hamilton and Tauranga through a rapid rail network.
It has adopted the strategy of Greater Auckland (formerly TransportBlog) to commit an initial $20 million to establish a passenger service between the centres.
The Green Party made a similar commitment last week.
Labour Leader Jacinda Ardern explains: "If stage one is a success and demand justifies it, Labour will look to invest in stages two and three of [Greater Auckland's] Regional Rapid Rail plan, delivering passenger and freight services travelling up to 160km/h throughout the regions, and south to Rotorua.
"The 'Golden Triangle' of Auckland, Hamilton, and Tauranga contains half our population and economy. In the next 25 years, it is projected to gain another 800,000 people – three-quarters of national population growth. It's time this growing region had a modern, rapid rail service."
Labour is also committing to doubling funding for regional roading projects.
Ardern says: "Labour will boost transport investment in regional projects across the country by doubling the funding range in the Government Policy Statement. This will lift funding available for regional projects from $70m-$140m a year to $140-$280m a year. Our regions are growing rapidly – and our roads are struggling to cope with increased heavy traffic and tourist vehicles.
"In government, Labour will hold an urgent roading summit with councils to work out a shared plan to accelerate projects that would otherwise be delayed or never be built. We will particularly focus on fixing accident blackspots, given the worrying rise in the road toll outside the main centres in recent years.
"The increased funding will be available for all regions and for all transport modes."
Greens' 'Green Card'
The Green Party has today pledged to provide free public transport for those under 19, as well as people with disabilities on the supported living benefit.  
It has also committed to providing tertiary students and those doing apprenticeships with free off-peak public transport.
"We can make public transport free for young people for the cost of just 1 km of one of National's motorways," Green Party transport spokesperson Julie Anne Genter says.
"We hear from families that the cost of public transport is too high and it forces them to drive, causing pollution and adding to traffic, or stay home. The Green Party will fix that so Kiwis can travel around our cities cheaply and cleanly.
"Average weekly transport costs for families are $40 more now than they were just four years ago, and take up 15 percent of an average household budget.
"Thirty-six percent of morning rush hour traffic is school traffic. Making it easier and more affordable for kids to catch buses and trains will make a big difference to unclogging our roads.
"The Green Card will cost $70 to $80 million each year and will be funded from the Land Transport Fund. This will allow councils to invest more of their own funds to further improve public transport services.
"In addition, the Green Party is committing today to building a congestion-free public transport network in Auckland over the next decade, including light rail to the airport by 2021, a new North-Western light rail line, and beginning work on rail to Albany on the North Shore by 2030.
"Building the congestion-free network will be funded by reallocating existing low-value and non-urgent transport spending.
"We support allowing Auckland to raise a regional fuel tax. We will also work with Auckland Council to investigate part-funding some projects through land value capture.
"The Green Party will announce more transport policies for other parts of New Zealand before the election."