Govt announces 110kph speed limits on selected expressways (RONS). Alex Tarrant argues this could be one of the most important announcements this election campaign as National targets Winston's "common sensers"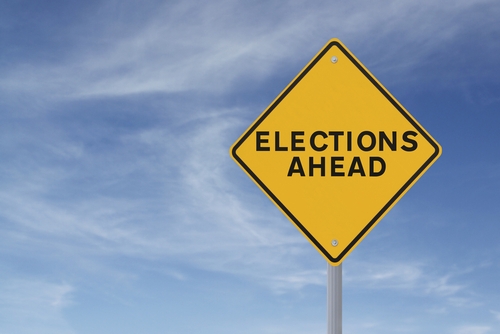 By Alex Tarrant
Forget Prefu, forget tax rates, forget that insurance companies are now talking about properly pricing premiums in high risk areas like Wellington.
The National-led government has just announced they will raise the speed limit to 110 kph on selected New Zealand 'expressways' – namely National's Roads of National Significance, which they've just promised to build a bunch more of.
Interestingly, the announcement was made by Associate Transport Minister Tim Macindoe in his Ministerial capacity - the initial announcement was not a National Party election promise. The higher-profile Simon Bridges wasn't involved (he was busy announcing a new transport app for Queenstown - although no doubt he will be asked about the new limits).
However, the National Party did release campaign material with the promise for 110kph roads shortly after Macindoe's announcment.
The move actually comes out of the government's "Safer Speeds Package" review which was set up to "modernise the approach to speed management on New Zealand roads." The prospect of 110kph zones had already been raised, with bylaw approval processes earmarked for "late 2017." The review also looked into other changes, including to the way speed limits are set on rural and open roads, and requirements for where speed limit signs are placed.
Neither of these other two work-streams were referenced by Macindoe when making the 110kph announcement. In fact, the Safer Speeds Package wasn't even referenced. Macindoe said the ability to raise the speed limit to 110kph had been made possible by the government's investment in new roads.
I would not underestimate the potential this announcement might have on the election campaign as National tries to target a very specific voting bloc. Is this the moment National starts to grab back the headlines from Labour? Will this stem the exodus of 'deep down' Nats to NZ First and Labour - ie triggering New Zealand First "common sensers" back to Bill English?
A lot will come down to how the 6pm news guys cover this tonight. If this comes across as National providing common sense solutions for 'the economy' then the move will result in votes. National has been watching the media tide turn to Labour and biding its time in the expectation that the initial reaction to Jacinda Ardern becoming leader will soften with a few weeks to go until the campaign - they might be thinking that's started given the reaction to capital gains tax hitting the headlines again. And this is the follow-up.
Here's the announcement:
Motorists will now be able to travel up to 110 kilometres per hour on some of New Zealand's key expressways, made possible by the Government's significant investment in new and safer roads, Associate Transport Minister Tim Macindoe announced today.

"The Government has invested heavily in our roads, with a focus on making them safer and cutting travel times for motorists and freight," Mr Macindoe says.

"With our initial seven Roads of National Significance – with enhanced safety features – either complete or under construction, we can begin rolling out faster speed limits in certain areas."

Mr Macindoe says faster speed limits will initially be rolled out to the Tauranga Eastern Link, and parts of the Waikato Expressway.

Other roads currently under construction, such as the Kapiti Expressway and the southern section of the Christchurch Motorway (once the second stage is completed) will be considered in future.

"Our investment in the national roading network means we are already significantly improving travel times while also ensuring our roads are safer, and the new speed limit will build on that," Mr Macindoe says.

"This will allow New Zealanders to get to where they need to be faster.

"The faster 110 kilometres per hour speed limit will only apply to stretches of roads built to a standard where the higher speed limit is both safe and appropriate. This includes having at least two lanes in each direction, a median barrier, no significant curves and no direct access to neighbouring properties.

"Our new Roads of National Significance are our safest roads – with no fatalities to date. This change strikes the right balance between ensuring the safety of road users and faster travel times for our motorists and freight.

"The Government is committed to providing the infrastructure New Zealand needs as a growing country, and that's why we're spending over $30 billion over the next four years on schools, hospitals, roads and other public infrastructure."

The 110km/h speed limit will be in effect on roads that already meet the criteria before the end of the year.