Auckland Council eyes using property development arm Panuku Development Auckland to help establish more affordable housing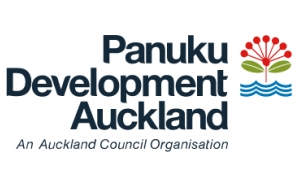 Auckland Council may look to use property development arm Panuku Development Auckland to provide more housing on land the council owns and can access, says councillor Chris Darby.
Speaking on Radio NZ Darby acknowledged the Auckland Council and central government Housing Accord partnership has failed to deliver anywhere near enough affordable housing.
"We've seen the median house price go from some $530,000 to $817,000 in the period of the accord. That's a 50% increase in the median Auckland house price," Darby told Radio NZ.
"Affordability has definitely, without doubt, got away on us."
Asked what Auckland Council could do to address affordability Darby, who chairs the Council's Planning Committee, said there's scope to "gear up" Panuku Development Auckland, a council controlled organisation, to provide more housing on land the Council owns and land the Council can access.
"That agency we could put strategic outcomes in place that require it to specifically address affordability as well as financial outcomes, as well as good design outcomes. But specifically to ask it to address affordability. That's at our disposal. But we can't do this alone. We need to be doing this with a willing government as well," Darby told Radio NZ.
Under the Housing Accord he said just 98 "free-market affordable homes", or "relative" affordable houses, have been built. Put in place in 2013, Darby said under the Housing Accord there have been more than 47,000 consented dwelling sites with 3,400 consented as affordable sites.
The Housing Accord identified 154 Special Housing Areas. As at June 30 this year, the affordable house price to meet the Special Housing Area relative affordability criteria for a specified proportion of homes to be sold at 75% or less of the Auckland median house price was $618,750.
Interest.co.nz's latest Home Loan Affordability Report shows as of August mortgage payments were eating up 42.6% of a typical Auckland first home buyers' take home pay. That's down from March when mortgage payments on a lower quartile-priced home were consuming 46.1% of a typical Auckland first home buying couple's take home pay. Housing is considered affordable if the mortgage payments require no more than 40% of take home pay.
The video below comes from Auckland Council's Tuesday planning committee meeting.
At the meeting Auckland Council says the Committee requested Mayor Phil Goff's Housing Taskforce Steering Group prioritise investigating its recommendation to "investigate other mechanisms to enable new tenure and ownership models that can fill gaps between social housing and market-rate housing…[and] identify whether and how these are feasible to implement to address affordability issues." Staff are to report back to the Planning Committee in the first half of 2018 on the Steering Group's findings, including for example, the possibility of a Unitary Plan change to accommodate affordability.