Trump inches closer to signing tax bill, bitcoin doesn't pose threat to US banking system, China keeping proactive fiscal and neutral monetary policy stance, set back for Uber, NZ dollar at US69.84c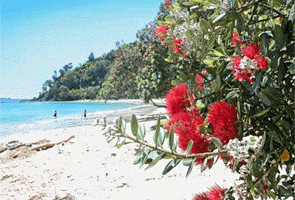 Here's our summary of key events from overnight that affect New Zealand, with news the much hyped and criticised US tax bill is almost ready for President Donald Trump to sign.
The Senate has approved the bill but had to send it back to the House, where it had already been passed, for another vote due to a procedural botch-up that's not expected to change the outcome. The controversial Republican tax bill, touted as the biggest overhaul of the US tax code in 30 years, will be the Republicans first major legislative victory since Trump moved into the White House in January. Once the House repasses it, the bill will require Trump's signature, something he will undoubtedly enjoy providing.
Off the back of the tax bill news, US sharemarkets were slightly lower and Treasury yields rose to a nine-month high. In New York the yield on 10-year Treasury Bonds gained two basis points to 2.48%.
Elsewhere in the US, Joseph Otting, speaking in his first formal press briefing since being sworn in to lead the Office of the Comptroller of the Currency, told reporters the regulator recently conducted an informal poll of banks to gauge their exposure to bitcoin. Otting said this showed most banks have shunned bitcoin meaning the virtual currency doesn't pose a threat to the stability of the US banking system.
Meanwhile, Coindesk suggests the bitcoin price appears "topped out," given it's trading around US$17,000, down from the record high of US$19,783 on December 17.
The US National Association of Realtors said existing home sales rose 5.6% to a seasonally adjusted annual rate of 5.81 million last month. This was the highest level of sales since December 2006. 
The South China Morning Post reports that the senior members of China's Communist Party have just concluded a three-day, closed-door meeting on where they think the Chinese economy should head. Key points include maintaining a "proactive" fiscal and a neutral monetary policy stance, ruling out any stimulus or monetary easing, and keeping the yuan's exchange rate largely stable. Additionally the plan is to continue cleaning up the chaotic Chinese financial sector, and trying to restore blue skies by cutting pollutants dramatically by 2020. China's government wants to encourage investors to invest in environmental rehabilitation.
And according to the Chinese Academy of Social Sciences, China's gross domestic product will grow 6.7% in 2018, after 6.8% growth this year.
Meanwhile in a move expected to impact on other "gig-economy" companies such as Airbnb, the European Union Court of Justice has ruled that Uber is a transport company rather than a digital service provider. Bloomberg reports this is the first definitive finding that Uber must be regulated by transport authorities because connecting people via an app to drivers forms an integral part of a transport service. The Court rejected Uber's argument that such services are purely digital, and this could fuel similar scrutiny of other gig-economy firms.
In Australia Fairfax is reporting that the cost of the "Snowy 2.0" energy expansion project has blown out by at least A$1 billion to A$3 billion. Prime Minister Malcolm Turnbull has said the project will future-proof Australia's electricity grid. 
For those who enjoy testosterone fuelled trader talk, Australia's federal court has released a series of transcripts of taped conversations from the Australian Securities and Investments Commission's case against Westpac over alleged manipulation of the bank bill swap rate market. It features a trader known as Colin "the Rat" Roden.
This morning the Kiwi dollar is at US69.84 cents, AU91.02c, and against the euro it's at 58.78 euro cents.  
You can now see an animation of this chart. Click on it, or click here.
The easiest place to stay up with event risk today is by following our Economic Calendar here ».