NZIER business opinion survey shows the usual fall in confidence after a Labour-led government takes office, effect of election on actual business activity muted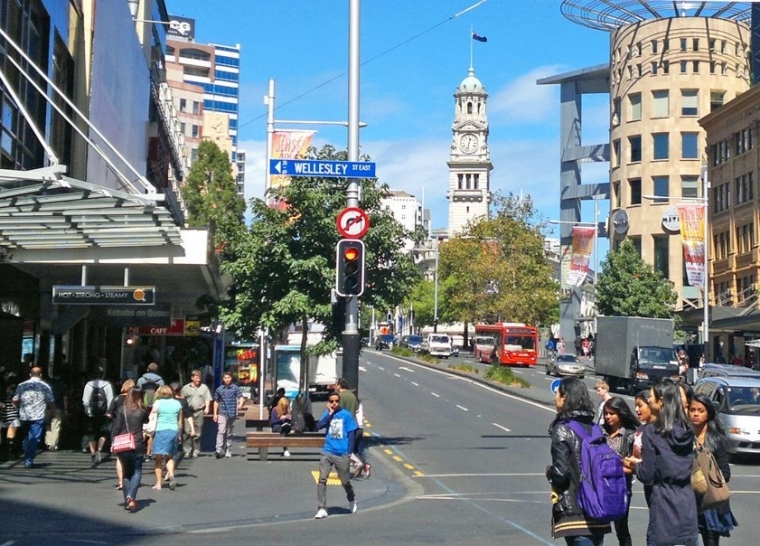 By the New Zealand Institute of Economic Research (NZIER)
Businesses more pessimistic after the election
The latest NZIER Quarterly Survey of Business Opinion shows a sharp drop in business confidence following the General Election, with a net 11 percent of businesses expecting economic conditions to deteriorate over the first half of 2018. Business confidence had fallen in the previous quarter ahead of the General Election, and it appears uncertainty over new Government policies have made businesses even more downbeat.
The decline is more modest when it comes to businesses' own demand. A net 10 percent of businesses reported a lift in own trading activity in the December 2017 quarter, an easing from the net 13 percent in the previous quarter. Previous QSBO surveys have shown business confidence tends to fall after Labour takes office, in contrast to a lift in confidence when National takes office, but the effect on actual activity has been muted. Businesses may be worried about the outlook for the New Zealand economy under the new Labour-led Government, but for now this is not reflected in demand in their own business.
Lower confidence across the sectors
The decline in business confidence was broad-based across the sectors, with retailers and manufacturers particularly downbeat. However, the pessimism was not reflected in activity indicators. Domestic sales remain solid in the retail and manufacturing sector. The building sector also reported solid output and new orders. Across the regions, the pessimism was evident in the urban regions including Auckland, Wellington and Canterbury. In particular, a net 33 percent of Wellington businesses expected a worsening in economic conditions over the coming months. Pessimism in the dairy-intensive regions such as Southland and Taranaki suggest increasingly dry weather conditions in recent months has dampened confidence.
Profitability weak
A worrying development is the continued weakening in profitability, with a net 7 percent of businesses reporting a decline in profitability over the past quarter. Businesses expect further deterioration in the next quarter, in contrast to the trend over the past year where businesses had remained optimistic about a recovery despite weak profitability.
Weaker confidence and profitability is weighing on businesses' expansion plans, particularly when it comes to business investment. Only a net 2 percent of businesses plan to invest in new buildings, a sharp drop from 18 percent in the previous quarter. Hiring intentions are also lower, despite solid hiring in the past quarter. These developments point to a softening in growth over the coming year.