Government to extend deadline for submissions on bill banning foreign house buyers after agreement reached in trade deal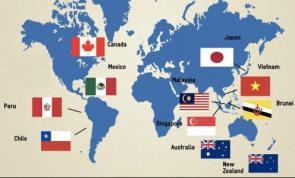 With New Zealand and 10 other countries now set to sign the Trans-Pacific Partnership successor deal in March, the select committee examining the Government's bill to block foreigners from buying existing houses can have more time to mull the Bill, Minister for Trade and Export Growth David Parker says.
Submissions on the Overseas Investment Amendment Bill were due by Tuesday (January 23).
Negotiators finalised the Comprehensive and Progressive Agreement for the Trans-Pacific Partnership (CPTPP) agreement in Tokyo yesterday, and the 11 countries involved are set to sign it in Chile on March 8. According to Parker the CPTPP could come into effect later this year.
Parker says the success of the CPTPP talks allows more time to consider the incoming law to ban foreign home buyers.
"The Government will now recommend the select committee examining the Overseas Investment Amendment Bill, which will put in place restrictions on foreign buyers of existing homes, allow more time for consideration. The law must be in place before the CPTPP takes effect," Parker says.
The relevant select committee is the Finance and Expenditure Select Committee. It's chaired by Labour MP Michael Wood. (A full list of committee members is here).
National Party trade spokesman Todd McClay yesterday said the Government should extend the deadline for submissions on the foreign buyer banning bill "to avoid having to go back and fix it later."
Parker says the CPTPP represents a fairer deal for New Zealanders than the earlier TPP agreement, satisfying the five conditions the Labour-led Government set down for a revised TPP. These include increased market access for exports, upholding the Treaty of Waitangi, protecting the Pharmac model and preserving the right to regulate in the public interest. Additionally he says it narrows the scope to make Investor State Dispute Settlement claims. 
"The CPTPP will provide New Zealand exporters with preferential access for the first time into Japan, the world's third-largest economy and our fifth-largest export market. It will also be New Zealand's first FTA relationship with Canada (our 13th largest export market), Mexico (21st), and Peru (46th)," Parker says.
The 11 CPTPP countries are New Zealand, Australia, Brunei Darussalam, Canada, Chile, Japan, Malaysia, Mexico, Peru, Singapore and Viet Nam.