US economic growth +2.6% in Q4-17; US imports jump; US durable goods orders strong; Canada inflation +1.9%, China profits rise strongly; UST 10yr 2.66%; oil up and gold down; NZ$1 = 73.6 USc; TWI-5 = 74.1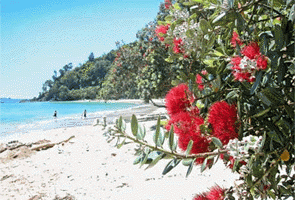 Here's our summary of key events overnight that affect New Zealand, with news of some key data out in the US.
First, the first estimate of American GDP growth for the December quarter was released overnight indicating an expansion at the rate of +2.6%. That makes the overall growth for the US economy in all of calendar 2017 up +2.25%. In 2016 it was +1.50%. In nominal terms, the size of the American economy is now US$19.4 tln annually and it grew by +US$762 bln during the year. That growth was from "personal consumption expenditures (PCE), nonresidential fixed investment, exports, residential fixed investment, state and local government spending, and federal government spending" while it was held back by a growth in imports and a reduction in inventories.
Most analysts were pleased with the outcome and said it represented a solid if unspectacular performance. Given that the world economy is growing pretty much everywhere at a faster clip, today's result is pretty tame.
But the Americans are still enthusiastic buyers of foreign goods. They December trade deficit rose to -US$71.6 bln as imports rose +8.6% more in December than the same month a year ago while exports rose only +7.8%. For the full calendar 2017, that takes their trade deficit in goods to -US$808.1 bln or -4.2% of GDP. But don't forget they run a trade surplus in services of about +US$250 bln or +1.3% of GDP.
Their 2018 GDP results are likely to look better than otherwise because of the tax incentives for US corporations. Apple's recently announce tax fund shift, if it is matched by many other corporates, will raise reported US GDP - even if in fact it doesn't change any output activity. This points out that previous US GDP results have been reported lower than actual activity for the same reason. (Shifting earnings to tax-free locations has no impact on economic activity in the country, only on the way the GDP data is reported.)
December data for American durable goods orders came in much better than expected, up +2.9% over November and +5.8% for 2017 over 2016. But it was largely due to "transportation equipment" (read, aircraft sales). Otherwise it was bang on market expectations. (As an aside, one of America's largest gun makers is struggling and close to bankruptcy.)
Inflation in Canada is running at +1.9% in December. That was right at market expectations but down from +2.1% in November.
In China, they are reporting sustained growth in industrial probability even as the official campaign to cut overcapacity continues. In fact there was a +21% rise in earnings in 2017 unhurt by restructuring costs and very similar to previous reports. (But stats with long run stability out of China should always be looked at sceptically.)
The UST 10yr yield is up to 2.66% having fallen during the middle of last week. This is a +3 bps gain on the day. The Chinese 10yr is at 3.95% (-3 bps) and the New Zealand equivalent is at 2.92% (-1 bp).
Gold markets aren't closed yet but the price of gold is down to US$1,350 in New York, down -US$11 from this time yesterday.
Oil prices are higher however with the US benchmark now over US$66/bbl and the Brent benchmark over US$70.50/bbl. These recent higher prices brought a jump in the US rig count.
The Kiwi dollar is little changed today at just under 73.6 USc. On the cross rates we are at 90.7 AUc and 59.1 euro cents. That puts the TWI-5 at 74.1 and its general level over the past week.
The US dollar is still king in international trade. And the Chinese yuan is struggling to be taken seriously as the basis of trade, even though the Chinese generate vast amounts of it. In 2015, 2.31% of all transactions were in the yuan. In 2016 it was down to 1.68%. And data out today pegged it at 1.54% in 2017. This is not a positive track, and so long as China is a based on a strongman, party-above-the-law basis, that is not likely to change. Only the EUR (32.6%, up +3.1% in a year) is providing the USD (39.2%, down -3.4%) any serious competition. (The EUR however has an internal advantage, being used in the borderless transfers within its 19 members, so its share is actually overstated. The US dollar is not counted in this way between its 50 States.)
The bitcoin price is little changed at US$10,983, down -3% from this time yesterday.
The easiest place to stay up with event risk today is by following our Economic Calendar here ».