Standard & Poor's is confident 'housing related economic imbalances' will peak this year and any further easing of LVRs will only come after a 'protracted period' of measured growth in house prices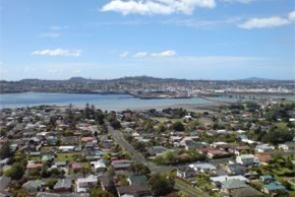 One of the world's biggest credit ratings agencies says housing-related economic imbalances in New Zealand will peak this year.
In its latest New Zealand banking sector outlook report, Standard and Poor's (S&P) says the risks housing presents to the economy have subsided.
"The risks that the banking sector in New Zealand faces from five years of strong growth in both house price inflation, and more recently, household credit growth, have likely peaked, in our view, and we believe the basis for a partial unwinding is building," S&P credit analyst Andrew Mayes says.  
He adds that in 2018, S&P sees the recent slowdown in credit growth steadying and house price inflation consolidating around current levels from recent cyclical lows in late 2017, as some headwinds of the last 18 months fade.
Thereafter, Mayes says, relatively measured house price and credit growth is expected.
S&P's forecast takes into consideration Government policy, including plans to decrease migration, changes to bank capital rules and higher lending rates.
"On this basis, we believe it is unlikely a confluence of these factors will lead to a correction in house prices – all else being equal."
Mayes says it is "entirely plausible" stronger house price inflation, on the back of lower volumes, will start to emerge.
But the absence of stronger credit growth should suggest the risks remain reasonably balanced, he says.
There is a "swinging factor" in the rating agency's forecast, however – the Reserve Bank's macro-prudential restrictions.
The Reserve Bank first implemented these restrictions in 2013 in the form of loan-to-value ratio restrictions on mortgages. The central bank added more restrictions as the housing market heated up but then moved to ease them late last year.
"Our expectation is that any further easing of restrictions will likely come only after a protracted period of measured growth in both credit and house prices," Mayes says.
"As such, we do not see further relaxation feeding into a resurgence in housing-related imbalances, although such a scenario remains a downside risk to our base case--and a scenario that has little in the way of precedence.