Ministry of Transport says the burden of the Auckland fuel tax could actually fall on people in rural communities – Minister of Transport brushes off concerns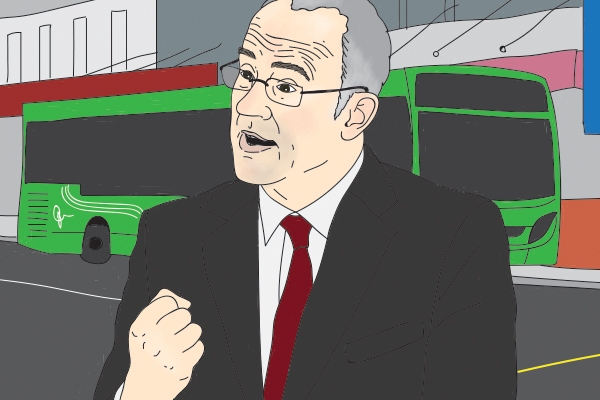 The Ministry of Transport is warning the Government its planned Auckland fuel tax may end up hitting motorists in New Zealand's regions.
It also warns of a potential black market for fuel being formed, highlighting the risk of motorists trucking fuel from outside Auckland to sell within the city.
But Transport Minister Phil Twyford has brushed off the concerns, saying the Government has given "careful consideration" to the risks outlined by the Ministry.
The Bill to implement a 10 cents per litre tax for petrol and diesel within Auckland passed its first reading on Tuesday night and is expected to become law within months.
In its Regulatory Impact Statement (RIS) on the tax, the Ministry of Transport cites a number of risks involved in the implementation of the policy.
Its main concern is around the concept of price spreading – where a fuel retailer pays the regional fuel tax but spreads the costs across the entire national market.
This occurred in the early 1990s when a fuel tax was applied in the main urban areas.
"Price spreading is a significant concern," the impact statement says, adding that fuel companies have a strong commercial incentive to maximise the amount of fuel sold and maximise their profit.
It says fuel companies may choose to price spread to help maximise their profits, as fuel prices vary significantly in different parts of the country.
The companies could, for example, charge approximately a three-cent tax nationally across their network to cover a 10 cents per litre regional fuel tax required in for each litre of fuel sold in Auckland.
"Price spreading would increase the cost of fuel nationwide and undermine the intended purpose of the tax, which is for a region's road users to pay for transport projects in Auckland."
Price increases would likely be greater in rural areas because there is less competition compared with the urban centres.
But Twyford says price spreading won't be a significant problem.
"Fuel retailers price fuel on a competitive basis across the country. The Government is confident that these competitive pressures will ensure that fuel retailers make considered decisions about how regional fuel tax is passed on to customers."
Risk of black market for fuel
Another risk identified by the Ministry is tax fraud whereby people could purchase fuel from outside Auckland and resell it within the city.
"With a lack of natural borders between regions, except Cook Strait, there is a significant risk that fuel will be transported into a region without the supplier declaring that the fuel was supplied into that region," the RIS says.
"As a result, the tax would not be paid and compliant fuel retailers would be undercut."
Tax avoidance could also be an issue, with the Ministry of Transport estimating that up to $20 million of fuel could be purchased outside the Auckland region as a result of large transport operators deciding to refuel outside Auckland to avoid the tax.  
Again, Twyford says these issues are not a concern for the Government.
"The legislation now being considered by Parliament requires the New Zealand Transport Agency to enforce the obligation to pay regional fuel tax."
He says it is expected NZTA will do this through proactive assessment of the tax paid, along with reactive monitoring and enforcement for any evasion.
There are fines of up to $15,000 for individuals and $75,000 for companies that commit these offences under the legislation, he says.
The poorer hit the hardest
New Zealand Initiative economist Sam Warburton says the tax is likely to hit people on low incomes the hardest as they tend to have older, less fuel-efficient vehicles
Modelling from the think-tank suggests people that own these types of vehicles will pay up to three times the tax of someone who can afford a new, fuel-efficient car.
"A 10c a litre tax increase in Auckland will mean that households that can afford a hybrid or other new vehicle will pay about $65 more per vehicle per year. A low-income family with an old van will pay about $150 per vehicle per year," Warburton says.
He adds that when this is combined with the already established petrol tax, people with less fuel-efficient vehicles will pay roughly $1100 per year.
Motorists with more fuel-efficient vehicles, however, will pay just $430 over the same period. This calculation is based on the average driving distance of 10,500kms a year, Warburton says.
"A petrol tax is an outdated method of raising transport revenue. The Government should be, and is, looking to move to other methods which are more efficient and fairer, such as road user charges and road congestion prices."