A review of things you need to know before you go home on Monday; shipping and climate change; Trade Me Jobs; trade wars; AI startups; Zuckerberg to meet lawmakers; rates lower; NZD higher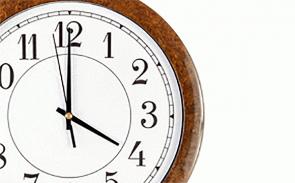 Here are the key things you need to know before you leave work today:
MORTGAGE RATE CHANGES
No changes to report today.
TERM DEPOSIT RATE CHANGES
No changes here either.
SHIPPING AND CLIMATE CHANGE
New Zealand today released a statement at the International Maritime Organization (IMO) Greenhouse Gas reduction strategy negotiations in London, urging IMO member states to work towards a meaningful and effective outcome in line with the Paris Agreement on Climate Change to bring rising greenhouse gas emissions from shipping under control. "Shipping is vital for Pacific countries, including New Zealand, and we all have a part to play ensuring that maritime trade happens in an environmentally friendly way," Associate Minister of Transport Julie Anne Genter said.
TRADE ME JOBS
The job market remains strong but slowing as per the analysis of over 66,000 vacancies on Trade Me Jobs. "After some impressive double-digit growth in 2017, the number of job listings appears to be slowing and only grew a minuscule 0.4 per cent on last year" Head of Trade Me Jobs Jeremy Wade said. Mr Wade said the average wage was also relatively stagnant on the year prior, up just 0.6 per cent. Despite evidence the market is cooling, Mr Wade said it's still a job hunter's market after the average number of applications per listing fell 13.3 per cent on last year. In terms of wages Auckland still leads the way with an average wage of $72,509 but Wellington has broken through the $70,000 average wage mark for the first time.
TRUMP PREDICTS CHINA WILL BUCKLE FIRST
"China will take down its Trade Barriers because it is the right thing to do," Trump told his 50 million Twitter followers early Sunday. "Taxes will become reciprocal & a deal will be made on Intellectual Property." He also said that no matter what happens, "President Xi and I will always be friends," referring to Chinese President Xi Jinping. This follows rising trade tensions at the end of last week, which sent financial markets reeling.
AI STARTUPS
China now has the world's most valuable artifical intelligence (AI) startup. SenseTime Group Ltd. has raised $600 million from Alibaba Group Holding Ltd. and other investors at a valuation of more than $3 billion. If you've ever been photographed with a Chinese-made phone or walked the streets of a Chinese city, chances are your face has been digitally crunched by SenseTime software built into more than 100 million mobile devices. The latest financing will bankroll investments in parallel fields such as autonomous driving and augmented reality, cover the growing cost of AI talent and shore up its computing power.
ZUCKERBERG TO MEET US LAWMAKERS
Facebook Inc Chief Executive Officer Mark Zuckerberg will hold meetings with some US lawmakers on Monday, a day before he is due to appear at Congressional hearings over a political consultancy's use of customer data, two congressional aides said on Sunday. The planned meetings at Capitol Hill are expected to continue through Monday afternoon and include some lawmakers from committees before whom Zuckerberg is due to testify, said the aides, who asked not to be identified because the meetings have not been made public. Facebook declined to comment.
BENCHMARK INTEREST RATES LOWER
Local swap rates are lower, down -1 bps across the curve. The UST 10yr yield is now at 2.79%, down -3 bps. The Aussie Govt 10 yr is now at 2.67% (flat). The China 10 yr is down -1 bps at 3.74% and the NZ Govt 10 yr is down -3 bps at 2.80%. The 90 day bank bill rate is unchanged at 1.97%.
BITCOIN HOLDS UP
The bitcoin price is at US$7,145 which is a gain of +4.9% since this time Friday.
NZ DOLLAR HIGHER
The NZD is up slightly at 72.9 USc. On the cross rates we are at 94.8 AUc and at 59.4 euro cents. That puts the TWI-5 at 74.3.
This chart is animated here. For previous users, the animation process has been updated and works better now.