A review of things you need to know before you go home on Tuesday; no rate changes, water quality improves, manufacturing improves, RBA signals rise, B&R debt handcuffs, swap rates slip, NZD steady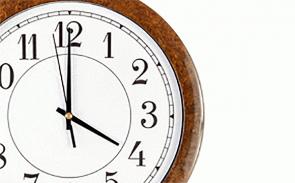 Here are the key things you need to know before you leave work today:
MORTGAGE RATE CHANGES
Update: SBS Bank has reduced its one year fixed rate 'special' to 4.29%, a -6 bps drop. The Co-operative Bank has reduced its 18 month Owner-occupied rate by -16 bps to 4.49% and their two year fixed rate to 4.59% a -6 bps reduction.
TERM DEPOSIT RATE CHANGES
Nothing to report here either.
SUBDUED ACTIVITY
Housing sales volumes are well down on last year in most major centres, according to March REINZ data. In fact Auckland housing sales volumes are the lowest for the month of March since 2010. Median prices rose in Auckland to $880,000 which was the same level recorded in October 2016. Wellington volumes remained lower than 900/month but median prices surged to a new record high. Canterbury was flat on both volume and price measures. No region is trending higher for sales volumes.
DAIRY SIGNALS
There is another dairy auction tomorrow morning and the derivatives market is signaling no change for WMP prices. But it is signaling a $100 gain (+5.4%) for SMP prices. AMF might also make a welcome recovery if this futures market can be trusted.
BEEF MOVING OUT OF FAVOUR
Cattle prices are slowly but surely slipping (Bull M2, Steer P2) on global oversupply issues although saleyard prices are resisting the slide for now.
RIVER QUALITY IMPROVING
National River Water Quality Trends released by Land, Air, Water Aotearoa (LAWA) today, reveal that for all river water quality parameters monitored over a 10 year period, more sites were improving than deteriorating. They call it a turning point.
MANUFACTURING IMPROVING
The Government also reported today that good progress is being made to shift our manufacturing industries to added value products. But they are still expecting this to pay-off in more factory jobs; more likely however, to stay competitive it will result in more automation with any additional employment at the tech end.
MORE DEBT, FEWER FOREIGNERS
Between February and March, the Government's nominal borrowing rose by +$2 bln and now stands at $81.7 bln. 54% of this is owed to foreigners.
"GOING UP"
The RBA released the miuntes of its April 3 meeting today. They noted the Aussie economy is expected to grow faster than its speed limit - estimated at 2.75% by the Australian Treasury - with inflation just above the bottom of its target. They explicitly noted the next move in their official cash rate will be up rather than down.
ACCORDING TO THE PARTY'S PLAN
China announced its economic growth rate was +6.8% in the quarter ending in March, exactly on market expectations and exactly the same as Q4-17. They also said their retail sales grew +10.1% and that follows a rare two months that were sub +10%.
BILINGUAL
The FMA is seeking submissions on its proposal to enable companies offering investments to publish product disclosure statements in both te reo Māori, and English.
DEBT BOMB
Concern is rising about the cost of China's Belt & Road trade initiative. It is one where 'partner' countries hock themselves into excessive liabilities and debt to be part of the project and China is waking up to the fact that most of this is not sustainable. And private funders are staying well clear of the debt bomb.
BENCHMARK INTEREST RATES SLIP
Local swap rates were marginally lower by -1 bp for terms of five years -2 bps for longer. The UST 10yr yield is now at 2.83%, down -1 bp. The Aussie Govt 10 yr is now at 2.76% (up +1 bp). The China 10 yr is down another -4 bps to 3.71% and the NZ Govt 10 yr is down -1 bp at 2.85%. However the 90 day bank bill rate is unchanged at 2.03%.
BITCOIN DARTS UP, THEN DOWN
The bitcoin price has just slipped under US$8,000 again.
NZ DOLLAR STILL UNCHANGED
The NZD is steady at 73.6 USc. Ditto on the cross rates where we at 94.7 AUc again but slightly higher at 59.5 euro cents. That puts the TWI-5 at 74.6 at just slightly lower than this time yesterday.
This chart is animated here. For previous users, the animation process has been updated and works better now.