Finance Minister Grant Robertson says ahead of next week's Budget announcement that the Govt will be spending $10 bln more over the next five years than the previous Govt promised; Is that it? asks National's Amy Adams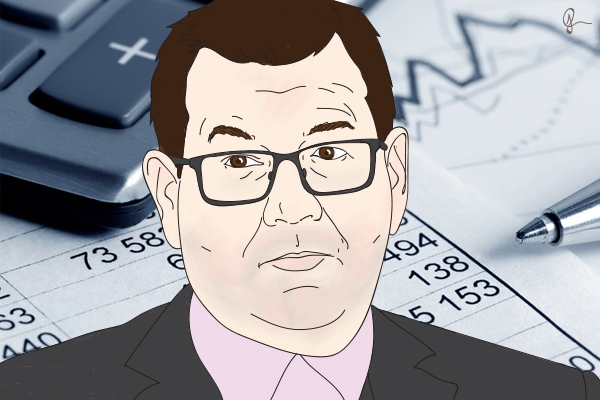 The Coalition Government's promising $42 billion in net capital spending over the next five years, which it says is $10 billion more than the previous Government was forecasting.
Finance Minister Grant Robertson told a Wellington Chamber of Commerce audience ahead of next week's Budget announcement that the Government had to build "the strong foundations that give every New Zealander the chance to succeed".
"Healthier, more secure, better-educated people have the best chance of getting ahead in life," he said.
Meanwhile, Opposition Finance spokesperson Amy Adams accused Robertson of rehashing old news, saying that he had given the $42 billion figure during the half-year update in December. 
"Business confidence is low with exporters and employers worried about the direction the Ardern-Peters Government is taking New Zealand in. This was Grant Robertson's opportunity to reassure business leaders about his plan for New Zealand's future economic growth. Instead he has re-heated five month old news," Adams said.
Robertson said the capital investments to be announced in the May 17 Budget would give "a long overdue boost to Health" to ensure that our hospitals are fit for purpose and can cope with a growing and ageing population.
"Education will also get a significant investment to support our schools to deal with ageing buildings and increasing enrolments.
"We are upgrading our transport network to ensure we have a safe, efficient transport system, and will make the largest investment of our lifetimes into New Zealand's regions via the $1 billion per year Provincial Growth Fund."
In Housing, Robertson said the Government would provide "a boost" on top of the $2 billion announced in the December mini-Budget for Kiwibuild, including $100 million to combat homelessness this winter.
"This is an issue that has grown over time, and while this won't fix the problem overnight, it is a significant first step."
Budget 2018 would also reflect the plan  to transform the New Zealand economy to be more productive and more sustainable.
"...We simply cannot drive economic growth by merely increasing our population and speculating on the housing market.
"These are not sustainable drivers of growth.
"Our labour productivity is far below the OECD average.
"To transform our economy we have to work smarter, and get more out of every hour worked. We need to apply our knowledge and innovation to lift our industries and businesses up the value chain."
Robertson said a Budget was always "a balancing act"
"...We have been responsible by making sure we have created the room to make the critical investments we need to, while maintaining New Zealand's resilience to any future shocks. We are doing this while meeting the Budget Responsibility Rules, meaning we are running a surplus in this Budget and across the economic cycle."
Budget 2018 was the beginning of an economic and social transformation "that must happen if we are to improve New Zealanders' quality of life and living standards", he said.
"We are investing in the future. We are a positive, energetic government which is managing the books responsibly, so that our country and our economy is one where our children and grandchildren can thrive."
This was the full statement from the National Party's Amy Adams:
The Finance Minister is already reduced to re-announcing five month old news in his major pre-Budget speech this morning, National's Finance Spokesperson Amy Adams says.

"Grant Robertson's key announcement today was exactly what he told us at his half-yearly update in December, namely that there would be a $42 billion capital spend over the next five years.

"It's bizarre that he has absolutely nothing new to say in the pre-budget announcement for his first budget.

"What this number means in reality is that the Government will be racking up a further $10 billion of debt on behalf of New Zealanders despite having inherited a strong economy and growing surpluses.

"Business confidence is low with exporters and employers worried about the direction the Ardern-Peters Government is taking New Zealand in. This was Grant Robertson's opportunity to reassure business leaders about his plan for New Zealand's future economic growth. Instead he has re-heated five month old news.

"This Government is spending more, borrowing more and taxing people more, yet he has laid out no plans for how New Zealand can earn more.

"Actually they are pulling the handbrake on growth by attacking the regions, key industries like oil and gas, and our farmers.

"Surely New Zealanders deserve better than repeating five month old news."